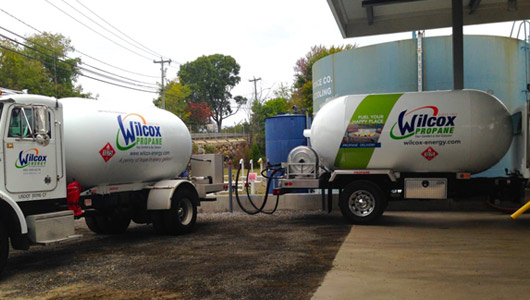 Benefits of Propane in Your Home
Versatile, Safe, Practical.
When compared to other fuels, propane is versatile and safe, making it a practical choice. Plus, it can fuel all of the amenities you enjoy most, like your fireplace or pool! Let Wilcox Energy help you fuel your happy place.
You Can Use Propane For:
Home heating
Water heating
Gas logs, fireplaces and stoves
Gas cooking, including ovens and stovetops
Clothes drying
Space heaters for three-season rooms and garages
Tiki torches
Outdoor fireplaces and fire pits
Gas grills
Emergency backup generators
Pool heaters
Hot tub heaters
Unique Advantages of Propane:
Propane is cheaper than electricity. According to the U.S. Department of Energy, heating a home with propane in recent years has cost far less than heating with electricity. Propane water heaters can also cost one-third less to operate than electric water heaters and recover twice as quickly.
Propane heat is hotter than electric heat. A propane gas furnace heats air to about 130°F to 140°F and operates in short intervals to minimize operating costs. An electric heat pump produces heat below body temperature (98.6°F), so the air actually feels cool when placing your hand in front of a vent.
Propane furnaces last longer than electric heat pumps. Propane-fueled furnaces last 5 to 10 years longer than electric heat pumps, on average.
Propane is more dependable than electricity. Propane can be stored safely in a tank on your property, while electricity is subject to power outages.
Propane is clean. Propane is an approved alternative fuel listed in both the Clean Air Act of 1990 and the National Energy Policy Act of 1992. Moreover, propane is nontoxic and insoluble in water. Because it is released as a gas, it doesn't spill, pool, or leave a residue.
Propane is safe. Propane has a remarkable safety record, due in large part to the stringent codes and regulations developed by the propane industry and the National Fire Protection Association (NFPA). Propane also has built-in safety properties: It won't ignite when combined with air unless the source of ignition reaches 940°F. Propane gas is nontoxic and produces minimal emissions, and is not harmful to soil or water.
Propane is customer-friendly. With propane, you receive personalized "I'll-be-right-over" service from Wilcox Fuel & Propane.