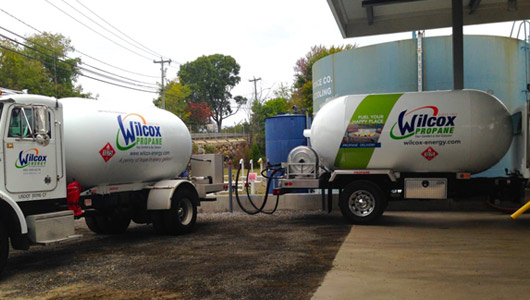 Your local choice for Bioheat® Heating Oil & Propane Delivery and Service In Madison, CT
Trusted, Reliable Fuel Delivery.
Call to get started with your next propane or oil delivery now:
Are you looking for a new propane company?  A new Oil Company?  Are you new the area or have you lived here for a long time and just searching for a change?  If you live in Madison, CT Wilcox Energy is your local choice for a reliable and professional propane and heating oil service company. Located minutes away on the Westbrook town green, Wilcox Energy is committed to keeping you comfortable! We deliver oil and provide 24 hour emergency service throughout the CT shoreline. This equates to service when you need it, 24 hours a day, 7 days a week. As a locally owned company, we don't just work here, we live and raise our families here too! Experience the Wilcox difference today.
Whether you are new to the area, or have been living in your home for years,  consider Wilcox Energy for all of your home comfort needs.  Fewer and fewer companies are locally owned these days.  At Wilcox Energy, we are always on hand to answer your questions, and look forward to the opportunity to provide service to you and your family.
Why choose Wilcox Energy as your propane & oil company in Madison, CT?
• We exclusively deliver Bioheat® Heating Oil. Learn more about the benefits of Bioheat here.
• Trusted for over 60 years to provide the highest quality service available.
• We offer price protection and a 12 month payment option. Learn about our oil price programs here
• Heating and air conditioning installation and service including ductless systems
• 24-hour emergency service with service contracts. Calls are always answered and responded to promptly!
When it comes to propane we are your TRUE local source for all of your propane needs.  Including:
 Propane tank installation with affordable lease rates.
Automatic, timed, and will-call delivery
24 Hour Emergency service on your HVAC and hot water systems.
Switching is Easy!  Call us today.
*In Guilford and East Haddam, we serve only homes located within a 20-mile radius of our office.
Contact us today to experience the Wilcox Energy difference.