Buderus Oil Boiler Heating System Installation In Old Lyme, Connecticut
Our customer called Wilcox Energy because they noticed that their home heating costs were quickly escalating. They lived in a historic 4800 square' home, which required ample heat to feel comfortable. They wanted to find out what solutions were available to improve their comfort and reduce their energy costs.
We dispatched Mackinley Foster, one of our seasoned HVAC technicians, to their home for a heating system inspection. When examining the unit, he identified that their old Peerless boiler had been installed decades ago and was in use far past its life expectancy. Furthermore, they had an electric hot water heater which was costing a lot on a monthly basis.
As is common with older heating units, they lose their efficiency and use more energy to try to maintain a comfortable temperature indoors. This explains our customers' high energy costs. Also, they are unable to provide the heat necessary to feel comfortable.
Due to the age of their Peerless boiler, our technician recommended Buderus Logano G215/4 boiler installation for their Old Lyme, CT home. With this boiler installation, he also recommended the installation of an indirect hot water heater off the boiler to get a great supply of hot water while saving money on water heating costs.
---
Problem: Our customer had an outdated oil-fired Peerless boiler that was underperforming and a water heater that was costing a lot of money to operate.
Solution: Wilcox Energy installed an energy-efficient brand-new Buderus Logano G215/4 boiler with a Riello burner and an indirect hot water heater in their Old Lyme home.
---
Wilcox Energy: Paving The Way When Reducing Emissions & Increasing Efficiency With Bioheat And Buderus
At Wilcox Energy, being environmentally-conscious is very important to us. We are proud to be one of the industry leaders when it pertains to reducing the carbon footprint in the southern Connecticut area.
We help homes and businesses become carbon neutral by delivering Bioheat, a fuel that is composed of ultra-low sulfur home heating oil, and 100% renewable BioDiesel. This helps reduce emissions, making your home more environmentally friendly. And, the best part is that our customers do not need to make any equipment modifications or upgrades to take advantage of our BioHeat heating oil.
However, when a heating system has exceeded its life expectancy and is not performing in an energy-efficient manner, we recommend a heating system upgrade. In these situations, just as is the case with this household, we always recommend the installation of cooling and heating systems that have impressive efficiency (AFUE and SEER) ratings, like the Buderus boiler installation in this case study.
By using our fuel deliveries and HVAC services, you too can help the southern Connecticut shoreline do its part to be more environmentally conscious. Call Wilcox Energy to find out more!
Buderus Logano G215-4 Cast Iron Oil Boiler With A Riello Burner In Old Lyme
Our customer called us because they did not want to go through the winter paying the astronomical heating costs that they had towards the end of last year's winter. Furthermore, they wanted to address the hot and cold spots they felt throughout the house, a common occurrence with outdated heating systems.
At Wilcox Energy, we always recommend the best system to meet our client's needs.We specialize in HVAC systems that are highly energy-efficient and can provide an impressive level of comfort. That being said, when one of our customers needs to upgrade their existing oil heat system, we always recommend Buderus oil boilers.
Buderus boilers offer reliability and a high level of performance. They are capable of providing the warmth that is required to feel comfortable throughout the long and frigid Old Lyme, CT winters. This particular Buderus boiler meets our clients needs because it is energy-efficient, performs remarkably, and has a long lifespan. The Buderus Logano G215-4 also comes with an unbeatable warranty, meaning that this manufacturer stands by its products.
In this home, we installed a Buderus Logano G215-4 cast iron oil boiler with a Riello burner. Some of the features that come with this boiler model include:
Cast-iron heat exchanger
86.2% AFUE
Warranty: 1-year warranty for parts/lifetime warranty for heat exchanger
Chimney vent
Enameled jacket for longevity and appearance
Energy Star rated
IBR Listed
Fully thermally insulated
Easy to service & maintain due to burner swing door
Three-pass heat exchanger
Prevents rapid temperature changes
149,000 BTU (Net) rating
Functions with low return water temps
Thermostream technology
The boiler eliminates problematic "hot and cold spots"
Wilcox Energy is glad that we could provide this customer with a fast boiler installation for their Old Lyme home. Not only did we install this boiler quickly, but we were also able to do it at an affordable price. If you are in need of a new heating system or any other heating services, be sure to contact Wilcox Energy today. Financing is available for those with approved credit. Call now!
What You Need To Know About Replacing Your Oil Boiler Or Furnace In Old Lyme
Like many homeowners, you may take your home heating system for granted. In fact, you may not even give it much thought outside of changing the filters, ordering oil, or scheduling an annual HVAC service in the fall. However, if you have an older unit, then you may need to start giving your heating system a little more thought.
Lifespan Of An Oil Boiler In Old Lyme, Connecticut
Many manufacturers will agree that a boiler has a lifespan of about 12-20 years. Some, of course, will last less than this average and others, will last more.
Therefore, if you have an old boiler that receives proper maintenance and has been in use for 12 years or more, then you should start planning for a boiler replacement.
Is The Cost Of Replacing An Old Boiler Worth It?
No one will disagree that the cost of investing in a new boiler is expensive. It is an investment that costs several thousands of dollars. Fortunately, the cost of the new boiler is offset by the savings that you accrue from reduced energy costs.
Since new heating systems are far more efficient than their predecessors, they use less fuel and energy, resulting in lower energy costs. An old unit will use more fuel while trying to maintain a comfortable temperature in your home, consequently, costing you more in operational costs.
How Will I Know When I Need An Old Lyme Boiler Upgrade?
Fortunately, a home heating system does not stop working from one day to the next without giving obvious signs first. Not only should you be aware of how old your boiler is, but you should look for alternative signs that indicate that a replacement is approaching.
Below, we discuss some of the signs to be on the lookout for:
Boiler Uses More Fuel: When you have an older heating system, then it will start to use more fuel to heat your home. It is a sign of your system wearing down. However, it is important to note that when it gets to the point of being unbearable, then it is time for a replacement.
Boiler Repairs Are A Common Occurrence: As a heating system ages, it will require more repairs as a result of normal wear and tear. If you find that you are calling your local HVAC company on a more frequent basis, then it is time to start thinking of its replacement. Furthermore, if the boiler repair costs half as much or more of a new replacement system, then it is worth investing your hard-earned money on a new unit rather than dishing out money on an old one that is on its way out anyhow.
Discomfort In The Home: A classic sign that your oil boiler is on its way out is an uneven temperature from one room to another in your home. Also, the air in your home becomes very dry, dusty, or stale.
Venting Problems: Older home heating systems also have ventilation issues as they age. The heat exchanger may become cracked, leading to carbon monoxide entering your home. This gas is undetectable by human senses and is fatal. It is known as "the silent killer". Therefore, be sure to install carbon monoxide detectors in your home and have your HVAC system serviced annually.
Conclusion
As your system ages, it is vital to be aware of the above signs. Scheduling a heating system inspection on an annual basis is an excellent way to stay on top of your heater's condition. An HVAC technician can assess your unit and determine how much longer it may last and if you need to start saving for its replacement.
Call Wilcox Energy today if you have an old furnace or boiler in your home. We can discuss your home heating requirements and find the best and most affordable solutions to meet your needs.
Call And Speak With Wilcox Energy Now
Call Wilcox Energy For All Of Your Home Heating Needs
If you require a new heating system for your home in Old Lyme CT or the neighboring area, be sure to call Wilcox Energy today. At Wilcox Energy, we provide our customers with superior HVAC services that outshine all of our competitors.
Our professionally certified technicians have years of experience to deliver effective, knowledgeable, and skilled services. Our goal is to improve your comfort, energy efficiency, indoor air quality while reducing your energy costs. We can achieve all of this while working well within your budget.
Also, you can have peace of mind by working with us. We back all of our work with a written guarantee to ensure your satisfaction. For fast, friendly, and affordable heating and cooling services, call Wilcox Energy today to schedule a free, in-home estimate.
For more information about our HVAC services, be sure to contact Wilcox Energy. You can click here to contact us, or you can call us at (860) 399-6218 to find out more. We offer a full line of heating and cooling repairs, maintenance services, and installations.
Local Reviews
for Old Lyme, CT
Wilcox Energy
Rated
5.0
out of 5 stars based on
86
customer reviews
---
Excellent
Tula

-

Old Lyme

,

CT

06371



---
Excellent Service!!
Karen

-

Old Lyme

,

CT

06371



Jared and Matt are extremely competent and thorough. They explain in detail what has been done and leave us feeling very confident in our system. They are true professionals and perfect gentlemen.
---
Wilcox to the Rescue
Kevin

-

Old Lyme

,

CT

06371



Great Job Jared and Mike we are ready for winter Thanks
---
Fixing a furnace leak
Mike

-

Old Lyme

,

CT

06371



The crew were knowledgeable and helpful. Problem was fixed in an efficient and timely manner.
---
Great Service!
Lawrence

-

Old Lyme

,

CT

06371



---
Excellent service!
Frampton

-

Old Lyme

,

CT

06371



Great service, very timely and friendly technicians!
---
Avery was excellent!!
Cindy

-

Old Lyme

,

CT

06371



Avery was excellent!! Very professional, thorough, informative, and good communication.
---
Excellent Service
Karen

-

Old Lyme

,

CT

06371



Jared came one day and assessed the problem, sent me pictures of the bad item, it was ordered and he installed it the very next day. He is knowledgeable, polite and I am very happy with him and this company.
---
Excellent service and very knowledgeable.
John

-

Old Lyme

,

CT

06371



Throughout the entire process we were impressed with the knowledge about the process and the installed units. Very patient in answering any questions we had and encouraged our involvement.
---
Excellent
Peter

-

Old Lyme

,

CT

06371



Friendly, professional, prompt
---
Jake J.
Buderus Oil Boiler Tune Up
Near

Hamburg Rd,

Old Lyme

,

CT

06371
Jake J.
Williamson Oil Furnace Tune Up
Near

Beaulieu Dr,

Old Lyme

,

CT

06371
Jake J.
Oil Boiler Tune Up
Near

Beaulieu Dr,

Old Lyme

,

CT

06371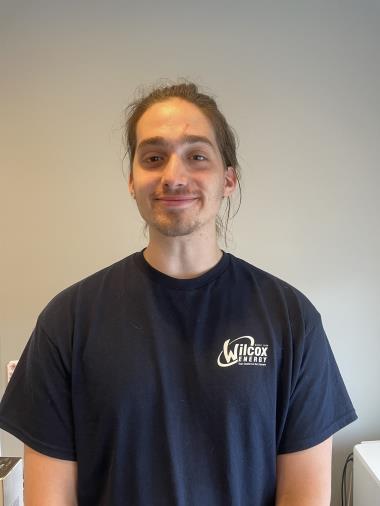 Matthew O.
Peerless oil boiler tuneup
Near

Neck Rd,

Old Lyme

,

CT

06371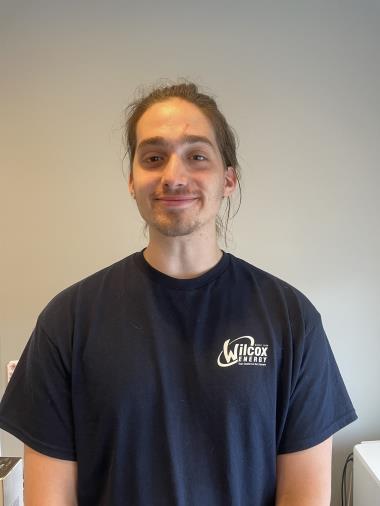 Matthew O.
Williamson oil furnace
Near

Shore Rd,

Old Lyme

,

CT

06371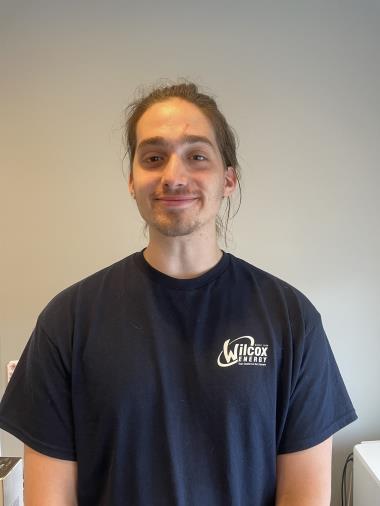 Matthew O.
Buderus tuneup
Near

Old Stagecoach Rd,

Old Lyme

,

CT

06371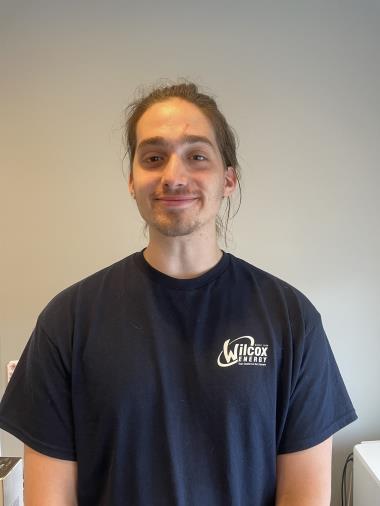 Matthew O.
Williamson furnace tuneup
Near

Mile Creek Rd,

Old Lyme

,

CT

06371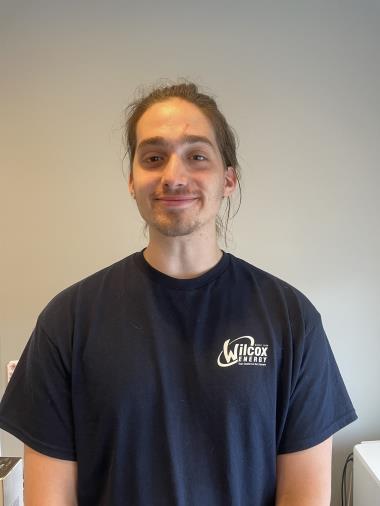 Matthew O.
Air filter replacement
Near

Parsons Farm Ln,

Old Lyme

,

CT

06371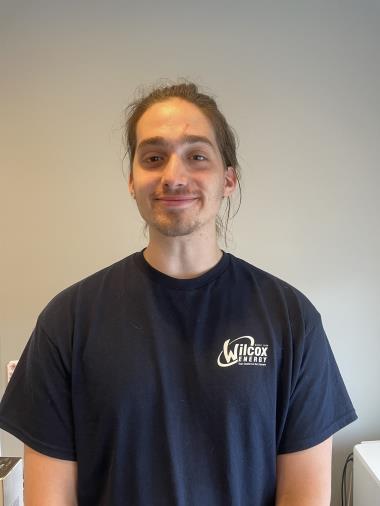 Matthew O.
No heat- buderus
Near

Wood Ridge Hills Rd,

Old Lyme

,

CT

06371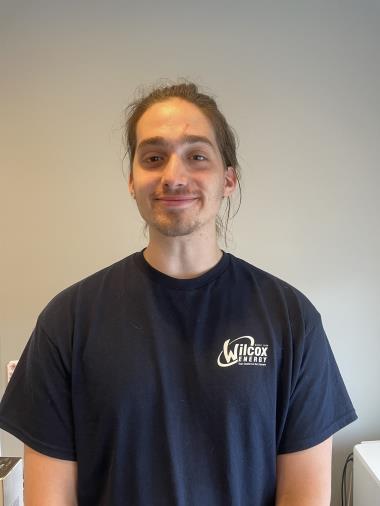 Matthew O.
Burnham Boiler tuneup
Near

Riverbend Rd,

Old Lyme

,

CT

06371
Kurtis I.
Pureless tune up
Near

Shore Rd,

Old Lyme

,

CT

06371
Kurtis I.
Buderus tune up
Near

Shore Rd,

Old Lyme

,

CT

06371
Kurtis I.
Buderus tune up
Near

Shore Rd,

Old Lyme

,

CT

06371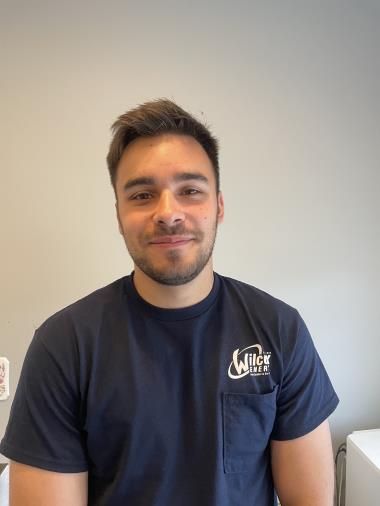 Michael B.
Water leak on peerless boiler
Near

Rose Ln,

Old Lyme

,

CT

06371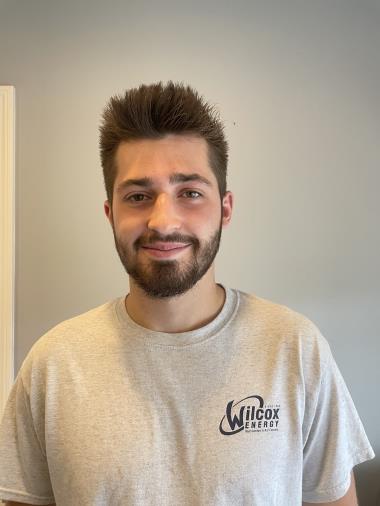 Jared Z.
Reset oil burner call
Near

Mile Creek Rd,

Old Lyme

,

CT

06371