Mitsubishi Ductless Installation In Madison CT
The homeowner in this project noticed that their home was not as comfortable as it should have been. They were paying a small fortune by using their window AC units. One room would feel hot, and another room would feel cold.
They called Wilcox Energy and scheduled a free, in-home consultation.
One of our experienced heating and cooling technicians recommended that they install a Mitsubishi ductless system in their Madison, CT home.
---
Problem: After many years of use, our clients decided that window air conditioning units were noisy, expensive to use, and their house still felt hot and sticky. Our homeowners wanted a better solution to combat the heat.
Solution: Wilcox Energy installed two energy efficient Mitsubishi ductless outdoor condensers (MXZ-4C36NA2-U1 and MXZ-3C30NA2-U1) and 5 Mitsubishi ductless indoor units (two-MSZ-GL06NA-U1, two- MSZ-GL12NA-U1, one MSZ-GL18NA-U1) in their home.
---
Learn More About Our Ductless Systems
Mitsubishi Ductless Heat Pumps In Madison CT
The ductless units that Wilcox Energy installed in this customer's home are some of the best ductless heat pumps available on today's market.
They are capable of meeting all of the heating and cooling demands that this family has. Since these ductless units are extraordinarily energy efficient, this client will not have to pay a fortune for their comfort. Also, they provide a high level of comfort since they offer zoned heating and cooling.
These units have sophisticated filtrations systems where they improve the indoor air quality of the home. This feature is a great option for those who suffer from respiratory illnesses and allergies. Even better, they can experience all of this without the inconvenience and expense of installing ductwork into their home.
Mitsubishi Ductless Condenser: Outdoor Units
The outdoor condensers that we installed are compatible with more than a dozen different types of indoor units. They can work in single-zone or multi-zone settings.
This feature allows any homeowner to configure a setup that truly caters to the heating and cooling needs of their home. Therefore, you can add more units later on when it works into your financial plan.
By replacing the window units, our customer has improved the efficiency of their home by over 20%. Also, they have increased the value of their home.
Mitsubishi Ductless Air Handlers: Indoor Units
The indoor units that Wilcox Energy installed offer a variety of features. They are wall-mounted, and, as mentioned above, they can work in multi-zone or single zone setups.
Its design allows for noiseless operation. Our homeowner won't even know that they are on which is quite a contrast compared to the window units that they were using. Mitsubishi offers a 5-year warranty on parts but with registration and installation by a Mitsubishi contractor, you can receive an extended 10-year warranty.
The Mitsubishi MSZ-GL06NA-U1 air handlers that we installed have many operating modes. This unit has different fan speeds with multiple airflow directions. It has 24.6 SEER rating and a 12.8 HSPF, making this model very energy efficient. It is Energy Star qualified. The two Mitsubishi MZ-GL12NA that we installed offer many different benefits as well. It has a 23.1 SEER rating and is Energy Star qualified. Also, it comes with 5 different fan speeds and inverter technology. It has a 24-hour timer and features various operating modes. This unit allows for a high level of comfort while performing in a very energy efficient manner. The MSZ-GL18NA-U1 that we installed offers similar features but has a 20.5 SEER rating with an 11.2 HSPF.
Learn More About Our Cooling Services
Sophisticated Filtration System: Mitsubishi ductless heat pumps have sophisticated filtration systems. They have a hybrid catechin deodorizing filter. This enzyme-based filter helps reduce and remove allergens and other indoor air pollutants. It traps them and breaks them down.
Hot Start: This feature prevents the fan from operating until the heat exchanger is warm, preventing cold drafts.
Econo Cool Setting: This feature gives you the option to improve the energy efficiency of your unit since it allows you to adjust the cooling set points. By swinging the horizontal vanes, you can enhance your comfort by pointing the cooled air where you want it to go.
Dehumidification Options: The unit features a dry mode. The dry mode ensures that the coil's temperature is below the dew point of the air, removing any unwanted moisture. It improves comfort, prevents mold growth, and prevents property damage.
Schedule A Free In-Home Estimate
Thinking Of Installing A Window AC For Your Madison CT Home?
If you are thinking about buying a window AC, you should reconsider this decision.
These devices come with some inconveniences that you will regret later on. Now, the initial cost of the window AC is quite low and this why many people are tempted to buy these products. However, the bad news is that this "cheap" air conditioner will cost you more in the long run. Your energy bills will hit the roof, and you will experience problems with indoor air quality. Below are some reasons you should avoid buying the window air conditioner.
Less Security
When you install a window air conditioner in your home, you are unwittingly inviting a burglar to burgle the house. Many criminals know that the window AC is a weak link in your home security system. Intruders can quickly remove the window AC and gain entrance into your home from the space where the air conditioner was. If you want peace and security in your home, you should not install the window AC. In fact, your best bet is the ductless mini split system.
Loss Of Natural Light
When you install the window AC, it blocks any natural light from entering the room. Also, you cannot have access to fresh air when the temperature is cool and nice outside. Another disadvantage of the window AC is that you have to remove this unit when the weather gets cold. Removing and storing these units every fall is a significant inconvenience.
Limited Cooling Space
As a cooling system, the window AC comes with some severe limitations. With this system, you can only cool one room at a time. Unless you are planning to install one in every room, the window AC is not convenient for your home. On the other hand, the ductless system is very efficient because you can create cooling zones in the house. You can even set different temperatures for different parts of the home. This option gives you convenience and an excellent cooling experience.
Noise
One of the worst things about the window air conditioner is that it is noisy. This cooling system cannot function without making quite a bit of noise. Depending on the system you are using, the sound may be a continuous rumble or a low growl. If you have a window system installed in your bedroom, you may not always get a night's sleep. To enjoy an air conditioning home without the inconvenience of constant background noise, invest in the ductless AC. It is an excellent cooling system that performs quietly and effectively.
The ductless air conditioning system is your best choice because it offers you many benefits. This system comes with a high-quality filtration system, so you enjoy clean air. Also, the compressor is outdoors, so noise is not an issue if you are using this system. If you want better comfort, more effective cooling, and lower energy bills, the ductless AC is the way to go.
Conclusion
When looking for a trustworthy HVAC company in Madison and the neighboring area, contact Wilcox Energy. Our knowledgeable and highly skilled NATE-certified technicians have plenty of experience with all makes and models of HVAC equipment, including ductless heating and cooling systems.
You can count on us to expertly service your HVAC system so that it works at peak efficiency. In addition, we can significantly increase the overall comfort of your home.
Speak with one of our certified technicians to determine the best replacement to meet your needs. We will help you find the best energy efficient model while working within your budget. Furthermore, we can help you find the best strategies to reduce your overall energy costs.
Currently, we offer the most affordable and competitive prices on AC and furnace installations, repairs, and tune-ups in the area. We also deliver high-quality propane and heating oil and offer various oil delivery plans and financing options. Your satisfaction is our top priority. Contact Wilcox Energy today.
Table of Contents:
Some of the areas that we service include Guilford, Killingworth, Madison, North Branford and these zip codes 06437, 06419, 06443, 06471 as well as all surrounding areas in New Haven County, Connecticut.
For more information about our home comfort services, be sure to contact Wilcox Energy. You can click here to contact us or you can call us at (860) 399-6218 to find out more!
Local Reviews
for Madison, CT
Wilcox Energy
Rated
4.9
out of 5 stars based on
88
customer reviews
---
Donovan
Daniel

-

Madison

,

CT

06443



Always friendly and efficient service.
---
Great experience!
Susan

-

Madison

,

CT

06443



Polite, timely and clean. Great professional experience! We <3 Wilcox!
---
Very thorough job
David Hoffman

-

Madison

,

CT

06443



Very professional
---
Excellent service
Anna

-

Madison

,

CT

06443



Jared and Mike were really great!! They explained everything and worked very quickly to get everything moving. I really appreciated their quick response to getting here and getting the boiler working so quickly. They were both amazing!!!
---
Excellent service!
Cheryl

-

Madison

,

CT

06443



---
Amazing Service!
Overbrook

-

Madison

,

CT

06443



Jared was highly professional and demonstrated great expertise and technical knowledge. Excellent communication skills!
---
Excellent service
Jackie

-

Madison

,

CT

06443



Kurtis is an efficient worker, not to mention his wonderful demeanor….please treat him well… Thank you
---
Excellent service
Katherine

-

Madison

,

CT

06443



He was a very thoughtful, respectful and hardworking person.
---
Jared was terrific!
Tyler

-

Madison

,

CT

06443



Jared was terrific!
---
Bravo to Curtis
Joe

-

Madison

,

CT

06443



When I called, my basement was being flooded by hot water from a boiler. Curtis was a total pro--he told me he would be at my house within 15 minutes. he showed up, calmed me down, diagnosed the problem and had the issue fixed asap. Curtis did an outstanding job--many thanks to him
---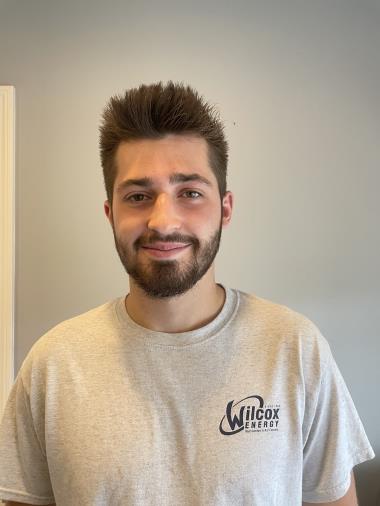 Jared Z.
Water leak after hours Weil mclein
Near

Devonshire Ln,

Madison

,

CT

06443
Jake J.
Bryant Oil Furnace and Bock Water Heater Tune Ups
Near

Legend Hill Rd,

Madison

,

CT

06443
Jake J.
Peerless Oil Boiler Tune Up
Near

Devonshire Ln,

Madison

,

CT

06443
Jake J.
Buderus Oil Boiler Tune Up
Near

Hotchkiss Ln,

Madison

,

CT

06443
Jake J.
System 2000 Boiler Tune Up
Near

Wildwood Ave,

Madison

,

CT

06443
Jake J.
American Standard Warm Air Furnace Tune Up
Near

Shepherds Trail,

Madison

,

CT

06443
Jake J.
Rheem Warm Air Furnace Tune Up
Near

Boston Post Rd,

Madison

,

CT

06443
Jake J.
Andrew Poole
Near

Boston Post Rd,

Madison

,

CT

06443
Jake J.
Burnham Oil Boiler Tune Up
Near

White Birch Rd,

Madison

,

CT

06443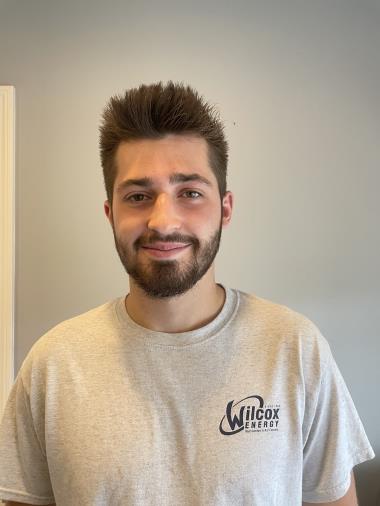 Jared Z.
Reset call bad obm
Near

Nortontown Rd,

Madison

,

CT

06443
Kurtis I.
Bad circulator on a buderus boiler
Near

Concord Dr,

Madison

,

CT

06443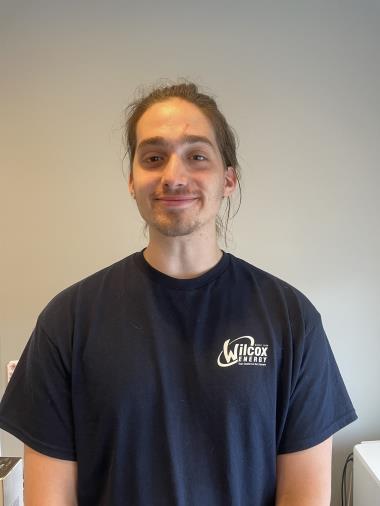 Matthew O.
Boiler tuneup
Near

CT-79,

Madison

,

CT

06443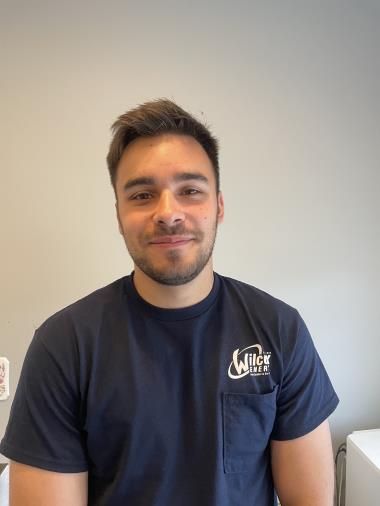 Michael B.
Gas boiler annual tune up
Near

Fort Path Rd,

Madison

,

CT

06443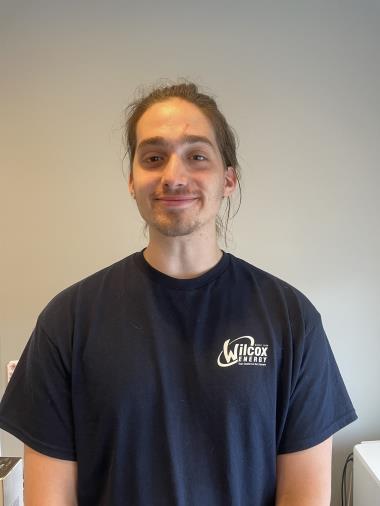 Matthew O.
Burnham Boiler tuneup
Near

Lyle Dr,

Madison

,

CT

06443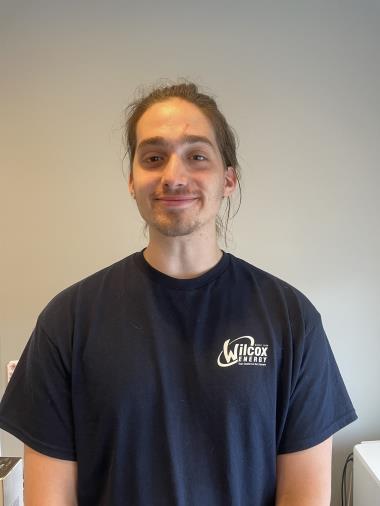 Matthew O.
Williamson furnace tuneup with Bock water heater
Near

Quail Run,

Madison

,

CT

06443
tags: -72.5754149, 06443, 41.2959908, 41.2959908 -72.5754149, best Mitsubishi air conditioner prices in Madison CT, case studies, Madison, Madison Mitsubishi air conditioner, Madison Mitsubishi ductless system installation HVAC companies, mini split installation cost in Madison CT, Mitsubishi air conditioner dealers in Madison CT, Mitsubishi air conditioners in Madison CT, Mitsubishi ductless air conditioner reviews in Madison CT, Mitsubishi mini split in Madison CT, Mitsubishi mini split reviews for Madison CT homes