Buderus Oil Boiler Heating System Installation In Madison, Connecticut
Our customer wanted to put their Madison home on the market. However, they had a 20-year-old Burnham oil boiler in place. The boiler came with the house originally. Due to age, their heating system did not perform well and was extremely inefficient. It could not provide the comfort that a buyer would need to get through the frigid Madison winter seasons.
Furthermore, the old heating system was not helping the property value. Like any home seller, our customer wanted to increase the value of their property. They called Wilcox Energy to explore their options.
One of our HVAC technicians inspected their heating equipment. He recommended a Buderus boiler installation for their Madison CT home.
---
Problem: Our customer wanted to sell their Madison CT home. However, their house had an outdated oil-fired Burnham boiler that would affect the resale value of their property.
Solution: Wilcox Energy installed a brand-new Buderus Logano boiler with Riello burner in their home.
---
Call Today: (860) 399-6218 Explore Our Heating Services
Buderus Logano G215-4 Cast Iron Oil Boiler With A Riello Burner In Madison
When selling a home, having a new heating system will help improve the home's resale value and have a positive impact on decreasing the time market, helping to get the home sold faster.
According to Realtor.com, a furnace that's old or out-of-date will generally have to be replaced as part of the inspection report. Failing to do so can keep buyers from making an offer on your house. It can also lead buyers to ask you to lower your price, or even worse, to look elsewhere for a home in better working order. A brand new furnace may make your home more attractive to buyers, which can lead to a quicker sale.
After consulting with their REALTOR® and with Wilcox Energy, this homeowner decided to upgrade their heating system as a proactive step in their home selling journey.
Buderus Oil Boilers
At Wilcox Energy, we recommend Buderus oil boilers to our customers who require a new heating system installation. These boilers perform well, providing the heat that is needed to feel comfortable throughout the cold Madison, CT winters. They are energy efficient and they are built to last. Also, they come with an impressive warranty, which would serve as a great selling point for our homeowners.
In this home, we installed a Buderus Logano G215-4 cast iron oil boiler with a Riello burner. Some of the features that come with this model include:
Energy Star rated
86.2% AFUE
Cast iron heat exchanger
Chimney vent
IBR Listed
Warranty: 1-year warranty for parts/lifetime warranty for heat exchanger
Three-pass heat exchanger
Fully thermally insulated
149,000 BTU (Net) rating
Thermostream technology
Easy to service & maintain due to burner swing door
The boiler eliminates problematic "hot and cold spots"
Prevents rapid temperature changes
Enameled jacket for longevity and appearance
Functions with low return water temps
Overall, our customers are happy with their new boiler installation. Their new oil boiler will increase the value of their home and is an appealing aspect to potential buyers. We were able to install their system quickly to help them get their home on the market on schedule.
Furthermore, the new buyers will appreciate having a heating system in their new Madison CT home that is able to provide them with the comfort that they need. The new homeowners will enjoy paying low home heating costs and having a sufficient supply of hot water. If you are in need of a new heating system or any other heating services, be sure to contact Wilcox Energy today.
Explore Our Home Comfort Services
Useful Information About Boiler Heating Systems For Madison CT Homes
The first place where you run to when it gets too hot or cold is your home. But without a heating system, there won't be any difference between your home and the outside environment. That is why you need a working heating system. This system plays a major role in your home.
Even though this system does a lot to improve the conditions inside our homes, most homeowners do not give a significant amount of thought to them, except when they need to be refilled with fuel or scheduled maintenance is required. Apart from that, if you have a boiler or oil furnace that was installed over 12 years ago, it is time to replace it with a new one. Here is more on what you need to know about boilers and oil furnaces.
The Lifespan Of A Boiler In Madison
Most boilers and oil furnaces have a lifespan of 12 to 20 years according to their manufacturers. If you take good care of your unit by making sure that it receives regular maintenance, it will probably serve you well, providing efficient performance for longer than 12 years, which is the minimum number of years in the range. If you do not know how old your boiler or furnace is, or you are experiencing heating issues with it, it is best that you invest in a new one.
How a New Boiler Or Furnace Can Save You Money
A new furnace or boiler for your home is a huge investment decision you can make. Even though a single unit costs a significant amount of money to acquire and install, these costs will be offset by savings made on the cost of fuel enjoyed over the unit's life span. A brand new unit from a reputable manufacturer will serve you for longer than the recommended number of years, with a lower operating cost than an older one.
Schedule A Free In-Home Estimate
Signs That it is Time for a Boiler or Furnace Replacement
If you have a good boiler or furnace from a reputable brand that you have kept well-maintained, it is highly unlikely that it will stop functioning overnight. Rather, these systems develop signs of an impending breakdown early enough that if you are keen, you will notice. Below are some of these signs that you should watch out for:
Fuel Use: The rate or level of fuel consumption is among the signs that your unit needs attention. If the system is consuming more fuel, then you need to have it replaced. Typically, when a furnace or boiler is reaching the end of its lifespan, its efficiency drops. You will, therefore, start to notice an increase in fuel consumption in your unit.
Repairs: If you hear clunking, rattling, or other noises that were not present before in your system, or you find that your unit needs frequent repairs in addition to normal maintenance, then it is very much likely that it is nearing the end its lifespan. Calling a repair company might help resolve the issue with your unit, but when you calculate all the money you'll spend, it is simply not worth it. It is best to just save this money a buy a newer, more efficient system.
Discomfort: If you start experiencing discomforts in your house, for instance, cold spots in some areas and yet your boiler or furnace is powered on, it is time you consider replacing your current unit. Other signs would include a dry, dusty, or stale atmosphere in the home during winter. Another indication of a heating system problem is the temperature inside your house remaining cold when you change it. As a furnace or boiler begins to age, it develops problems in properly distributing heat throughout your home. If you experience such a situation, call an expert and consider replacing your system.
Improper Venting: Ventilation just like any other system gets worn-out as well over time especially in old boiler or furnace units. Apart from that, they tend to crack due to the intensity of the heat exchanger, which is a problem nearly all heating units experience. As a result, harmful gases such as carbon monoxide are leaked which are lethal. You should replace your heating unit and also invest in a carbon monoxide detector to prevent this.
What Should You Do When You Need A New Heating System?

Contact a home heating professional and have them check out your unit in order to enjoy maximum efficiency and effectiveness when using it. If your system has served its useful years, have it taken out and the remaining components such us your ductwork and ventilation inspected before installing a new furnace or boiler. Also, ask the technician to recommend a unit that will suit your home according to its size. The size of the unit has a huge impact on its efficiency and performance, so it is best you get it right.
Conclusion
When looking for a trustworthy HVAC company in Madison and the neighboring area, contact Wilcox Energy. Our knowledgeable and highly skilled NATE-certified technicians have plenty of experience with all makes and models of heating equipment.
You can count on us to expertly service your HVAC system so that it works at peak efficiency. In addition, we can significantly increase the overall comfort of your home.
Speak with one of our certified technicians to determine the best replacement to meet your needs. We will help you find the best energy efficient model while working within your budget. Furthermore, we can help you find the best strategies to reduce your overall energy costs. Currently, we offer the most affordable and competitive prices on AC and furnace installations, repairs, and tune-ups in the area. We also deliver high-quality heating oil and offer various oil delivery plans and financing options. Your satisfaction is our top priority. Contact Wilcox Energy today.
Some of the areas that we service include Guilford, Killingworth, Madison, North Branford and these zip codes 06437, 06419, 06443, 06471 as well as all surrounding areas in New Haven County, Connecticut.
For more information about our home comfort services, be sure to contact Wilcox Energy. You can click here to contact us or you can call us at (860) 399-6218 to find out more!
Local Reviews
for Madison, CT
Wilcox Energy
Rated
4.9
out of 5 stars based on
88
customer reviews
---
Donovan
Daniel

-

Madison

,

CT

06443



Always friendly and efficient service.
---
Great experience!
Susan

-

Madison

,

CT

06443



Polite, timely and clean. Great professional experience! We <3 Wilcox!
---
Very thorough job
David Hoffman

-

Madison

,

CT

06443



Very professional
---
Excellent service
Anna

-

Madison

,

CT

06443



Jared and Mike were really great!! They explained everything and worked very quickly to get everything moving. I really appreciated their quick response to getting here and getting the boiler working so quickly. They were both amazing!!!
---
Excellent service!
Cheryl

-

Madison

,

CT

06443



---
Amazing Service!
Overbrook

-

Madison

,

CT

06443



Jared was highly professional and demonstrated great expertise and technical knowledge. Excellent communication skills!
---
Excellent service
Jackie

-

Madison

,

CT

06443



Kurtis is an efficient worker, not to mention his wonderful demeanor….please treat him well… Thank you
---
Excellent service
Katherine

-

Madison

,

CT

06443



He was a very thoughtful, respectful and hardworking person.
---
Jared was terrific!
Tyler

-

Madison

,

CT

06443



Jared was terrific!
---
Bravo to Curtis
Joe

-

Madison

,

CT

06443



When I called, my basement was being flooded by hot water from a boiler. Curtis was a total pro--he told me he would be at my house within 15 minutes. he showed up, calmed me down, diagnosed the problem and had the issue fixed asap. Curtis did an outstanding job--many thanks to him
---
Mike M.
We completed home HVAC conversion from oil to propane with the installation of a Viessmann Boiler & Trane Air Handlers.
Near

Wildcat Rd,

Madison

,

CT

06443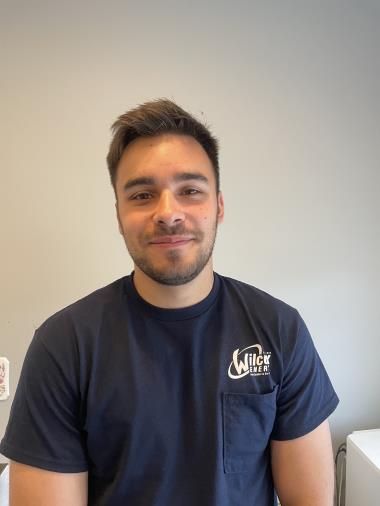 Michael B.
Burnham boiler annual service
Near

Daffodil Hill Rd,

Madison

,

CT

06443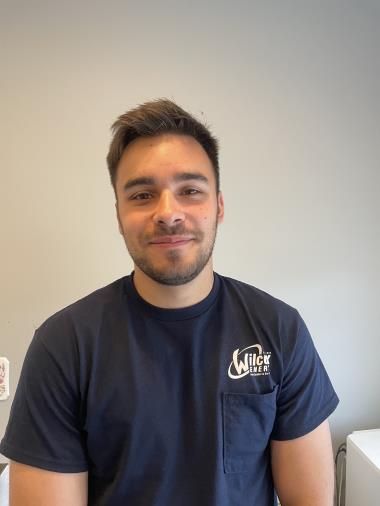 Michael B.
Peerless oil fired boiler annual tune up
Near

Scenic Rd,

Madison

,

CT

06443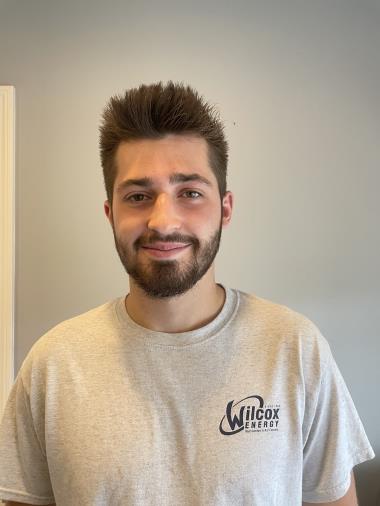 Jared Z.
Water leak after hours Weil mclein
Near

Devonshire Ln,

Madison

,

CT

06443
Jake J.
Bryant Oil Furnace and Bock Water Heater Tune Ups
Near

Legend Hill Rd,

Madison

,

CT

06443
Jake J.
Peerless Oil Boiler Tune Up
Near

Devonshire Ln,

Madison

,

CT

06443
Jake J.
Buderus Oil Boiler Tune Up
Near

Hotchkiss Ln,

Madison

,

CT

06443
Jake J.
System 2000 Boiler Tune Up
Near

Wildwood Ave,

Madison

,

CT

06443
Jake J.
American Standard Warm Air Furnace Tune Up
Near

Shepherds Trail,

Madison

,

CT

06443
Jake J.
Rheem Warm Air Furnace Tune Up
Near

Boston Post Rd,

Madison

,

CT

06443
Jake J.
Andrew Poole
Near

Boston Post Rd,

Madison

,

CT

06443
Jake J.
Burnham Oil Boiler Tune Up
Near

White Birch Rd,

Madison

,

CT

06443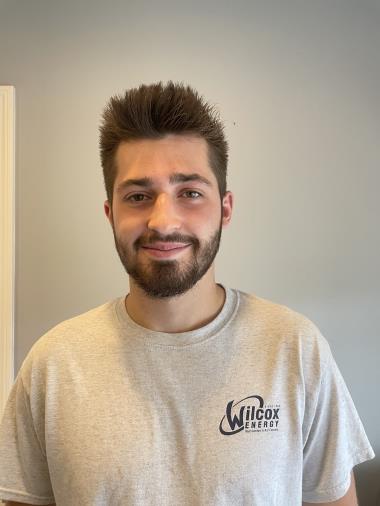 Jared Z.
Reset call bad obm
Near

Nortontown Rd,

Madison

,

CT

06443
Kurtis I.
Bad circulator on a buderus boiler
Near

Concord Dr,

Madison

,

CT

06443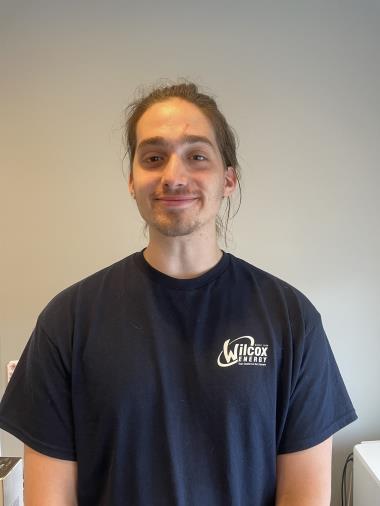 Matthew O.
Boiler tuneup
Near

CT-79,

Madison

,

CT

06443
tags: -72.5754149, 06443, 41.2959908, 41.2959908 -72.5754149, case studies, high efficiency oil boiler in madison ct, how much does a new oil boiler cost in madison ct, Madison, new boiler cost including installation in madison ct, oil boiler installation cost in madison ct, oil boiler replacement companies in madison ct, oil boiler upgrade in madison ct