Trane AC Installation In Lyme Connecticut
The Lyme Firehouse used window air conditioners to keep cool during the hot summer weather. However, the Firehouse noticed that these systems did not provide the level of comfort that they wanted. Also, window air conditioners are noisy and come with high energy costs.
After enduring an inadequate level of comfort and astronomical energy bills, the Lyme Firehouse decided to give Wilcox Energy a call.
They wanted to know what options they could use in place of the window air conditioning units. Wilcox Energy recommended a Trane air conditioner installation for the Lyme Firehouse.
---
Problem: The Lyme Firehouse felt uncomfortable due to the poor performance of their window air conditioning units. Also, they wanted to reduce their high energy costs.
Solution: Wilcox Energy installed a Trane XR13 air conditioner and the necessary ductwork.
---
Learn More About Our Cooling Services
Trane XR13 Air Conditioner
The Lyme Firehouse needed a better way to keep cool during the hot weather. Their old window air conditioners were loud and created the traditional list of issues that come with the use of a window air conditioner. After consulting with the technician from Wilcox Energy, they decided that it would be more advantageous to replace their old window AC units.
At Wilcox Energy, we highly recommend Trane heating and cooling equipment. Trane is a leading provider of quality air conditioners, furnaces, heat pumps, and more. These systems are energy-efficient and provide a high level of comfort. For these reasons, we recommended the Trane XR13 air conditioner for the Lyme Firehouse.
The XR13 offers many benefits. This particular model is efficient and economical. It has an integrated fan system that enhances its performance and improves the airflow in a home or office setting. With the added compressor sound insulators, the XR13 is extremely quiet. It also has baked on powder paint finish that prevents rust and corrosion, making it virtually indestructible. Other essential features of this Trane air conditioner includes:
14.50 SEER Rating
10-year warranty for parts
Single-stage compressor
WeatherGuard™ II Top
Climatuff® Variable Speed Compressor
Exclusive All-Aluminum Spine Fin™ Woven Coil
DuraTuff™ Rustproof Basepan
WeatherGuard™ Zinc-Coated Fasteners
Central air conditioners generally take a few days to install. In this particular situation, we needed to add ducts since the Lyme Firehouse did not have any. We also installed a Diversitech 5″ High Rise Drain Pan and a condenser pad. The ductwork system that we installed is fully insulated and they are sealed and tested by Aeroseal of CT. Taking this extra step to ensure that the ducts are sealed ensure high efficiency and a long lifespan. Many HVAC companies will tape the ductwork to save costs. Wilcox Energy has it professionally sealed. This guarantees the system for 20 years. With the Trane XR13 in place, the Lyme Firehouse will now save an astronomical amount in energy costs.
Schedule A Free In-Home Estimate
Inconveniences Of A Window AC
Window ACs may seem appealing at first because of their relatively low initial cost. However, you'll end up paying so much more in the long run. Window air conditioners are less energy efficient than other types of A/C. This situation means that you'll be paying high energy utility bills every month. Aside from this inconvenience, listed below are other problems a window AC can bring to your home.
Security
A window air conditioner is installed in a window opening. Not only is this visually unappealing, but it also provides an entry point for thieves. It does not require much effort for a thief to remove your windowless AC and gain access to your home. A central air system does not need to be mounted in an open window. Instead, it circulates air through a system of supply and return ducts. With that being the case, installing a central air system eliminates this security risk.
Obstruction Of Natural Light
Window A/Cs obstruct the natural light from your window. Unless there are other windows in the room, window ACs prevent you from enjoying the natural light to stream in and even substantially darkens your room. Also, you will need to remove your window AC unit when the weather starts to turn cold. A central AC system eliminates the need to remove and store your AC from one season to the next.
Less Comfort
Window AC units do not provide your home with the optimum thermal comfort you deserve. Often, this type of cooling system is so ineffective that they leave you feeling hot and sticky rather than cool and comfortable. Moreover, a window air conditioner is capable of cooling only one room. You will end up feeling the scorching summer heat in some areas in your home unless you install a window A/C in every room.
Window A/Cs also create an environment that encourages mold growth. As these systems do not have a sophisticated filtration system, window ACs let these pollutants into your home. Mold does not only damage your home but may cause illnesses such as severe asthma and skin irritations.
Upgrading to a central air conditioning system eliminates these issues. A central air conditioning system lets you set different temperatures in the various zones of your home so that you can enjoy cool air in your entire home.
Noisy
Window air conditioning units are quite loud. The noise is something you have to put up with on a regular basis if you have a window unit in your home. Central air conditioners, on the other hand, are equipped with compressor sound insulators that reduce the operating sound.
Wilcox Energy offers affordable and trusted HVAC services throughout the southern Connecticut shoreline. If you need an air conditioner replacement, a furnace tune-up, or any other type of heating and cooling service, be sure to give us a call. We offer free estimates and the best solutions.
Conclusion
When looking for a trustworthy HVAC company in Lyme, CT and the neighboring area, contact Wilcox Energy. Our knowledgeable and highly skilled NATE-certified technicians have plenty of experience with all makes and models of heating and cooling equipment.
You can count on us to expertly service your HVAC system so that it works at peak efficiency. In addition, we can significantly increase the overall comfort of your home.
Speak with one of our certified technicians to determine the best replacement to meet your needs. We will help you find the best energy efficient model while working within your budget. Furthermore, we can help you find the best strategies to reduce your overall energy costs. Currently, we offer the most affordable and competitive prices on AC and furnace installations, repairs, and tune-ups in the area. We also deliver high-quality heating oil and propane and offer various oil delivery plans and financing options. Your satisfaction is our top priority. Contact Wilcox Energy today.
Some of the areas that we service include Centerbrook, East Lyme, Old Lyme, South Lyme, Westbrook and these zip codes 06409, 06333, 06371, 06376, 06498 as well as all surrounding areas in New London County, Connecticut.
For more information about our home comfort services, be sure to contact Wilcox Energy. You can click here to contact us or you can call us at (860) 399-6218 to find out more!
Local Reviews
for Lyme, CT
Wilcox Energy
Rated
5.0
out of 5 stars based on
22
customer reviews
---
Totally satisfied
Jeff

-

Lyme

,

CT

06371



Knowledgeable, thorough and friendly
---
Excellent service, Chad did a great job and we were extremely pleased with his performance.
John G

-

Lyme

,

CT

06371



Wilcox Oil always provides excellent service and the employees are a reflection of the commitment to quality customer service in practice. We are always grateful for your dedication to quality care.
---
Furnace repair
Karen

-

Lyme

,

CT

06371



Kurtis was great. Courteous, thoughtful and technically very knowledgeable. He figured out our problem right away and fixed it.
---
Reliable prompt service
Murumees

-

Lyme

,

CT

06371



Outstanding and responsive service. Courteous and knowledgeable technicians.
---
Great work
Tom

-

Lyme

,

CT

06371



Vidal and John are awesome. Very professional, very thorough. The finished job is super clean we are very happy.
---
All one could ask
Mary

-

Lyme

,

CT

06371



Jared and Eric should be poster people for employees we all want. They were efficient, patient, took time to explain and were funny! Starting with their on time arrival and finishing with their recommendations I don't think anyone could ask for more professional service. Wilcox has always been a customer service business, with these two, they have upped their game.
---
Great service, polite, communicative and responsive.
Elizabeth

-

Lyme

,

CT

06371



Jared was polite, told me everything he was doing before he did it and was accommodating of my requests. Couldn't have been better!
---
Great service
Andrew

-

Lyme

,

CT

06371



Vidal was extremely knowledgeable and thoughtful when he responded to my call on a Sunday evening. After diagnosing the issue he promptly ordered the parts and installed them the morning they arrived. The entire Wilcox team was extremely responsive and helpful every step of the way. Thank you for the service and peace of mind that you have us covered when we need you!
---
Same-day service, helpful technician
Ethan

-

Lyme

,

CT

06371



I was pleased that Wilcox gave me same-day service to address a burner fault I was having. (I have a service contract.) The field tech, Michael, diagnosed the problem within moments, and communicated his plan to fix it. He took a minute to educate me about my system, and proposed an improvement that would eliminate this problem in the future.
---
Excellent service
John

-

Lyme

,

CT

06371



Jared was very professional and answered all of my questions.
---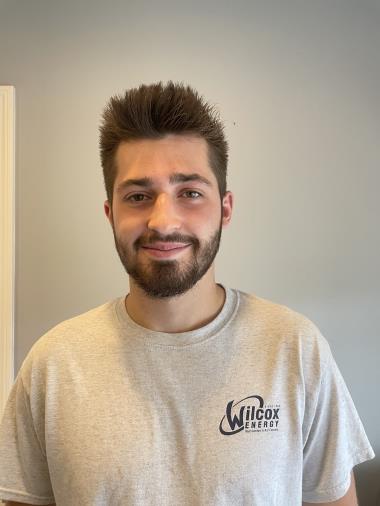 Jared Z.
Sooting and tune up on buderus
Near

Blood St,

Lyme

,

CT

06371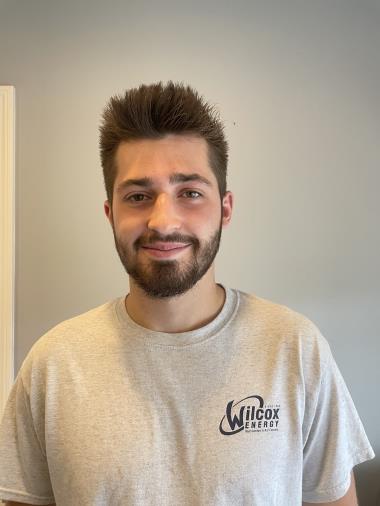 Jared Z.
Tune up
Near

Joshuatown Rd,

Lyme

,

CT

06371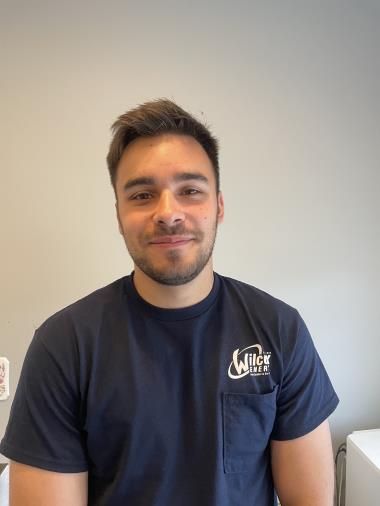 Michael B.
Buderus oil fired boiler and AC annual maintenance
Near

Pond Holw Rd,

Lyme

,

CT

06371
Chad C.
I needed to add refrigerant to AC system
Near

Clark Rd,

Lyme

,

CT

06371
Kurtis I.
Buderus service
Near

Hamburg Rd,

Lyme

,

CT

06371
Kurtis I.
Buderus burner tube and gaskets
Near

Blood St,

Lyme

,

CT

06371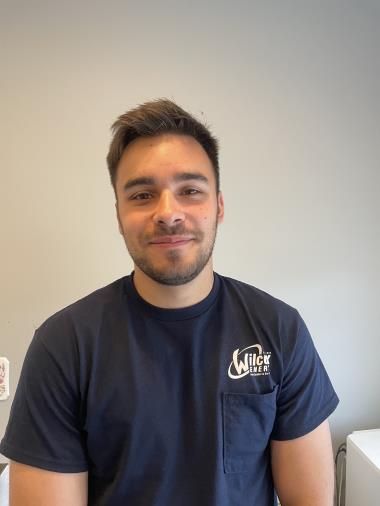 Michael B.
Utica boiler tune up
Near

Hamburg Rd,

Lyme

,

CT

06371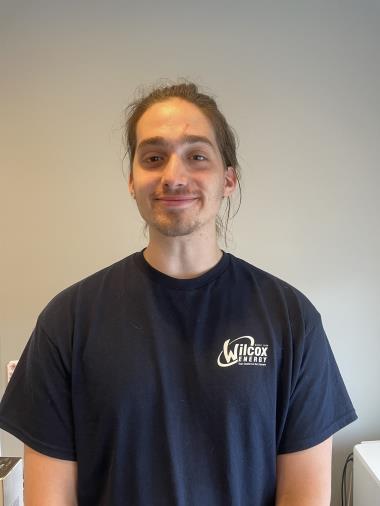 Matthew O.
Boiler tuneup
Near

Blood St,

Lyme

,

CT

06371
Vidal V.
New Mitsubishi mini split install
Near

Burr Rd,

Lyme

,

CT

06371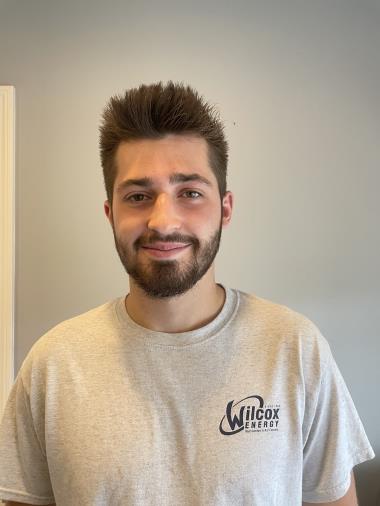 Jared Z.
Ac service call
Near

Hamburg Rd,

Lyme

,

CT

06371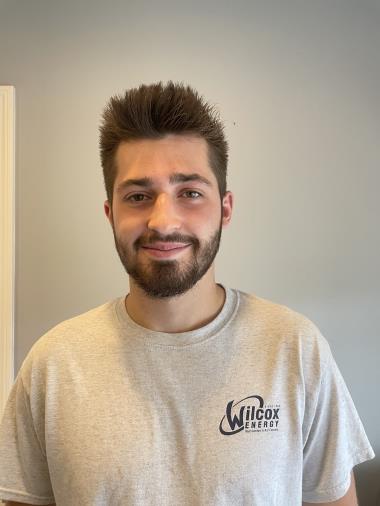 Jared Z.
3 AC tune ups fix wiring add gas
Near

Sterling Hill Rd,

Lyme

,

CT

06371
Roger S.
Buderus oil tune up
Near

Oak St,

Lyme

,

CT

06371
Vidal V.
Install hydrocoil attic unit
Near

Hamburg Rd,

Lyme

,

CT

06371
Michael M.
Buderus boiler with Carlin burner going off on reset
Near

Cove Rd,

Lyme

,

CT

06371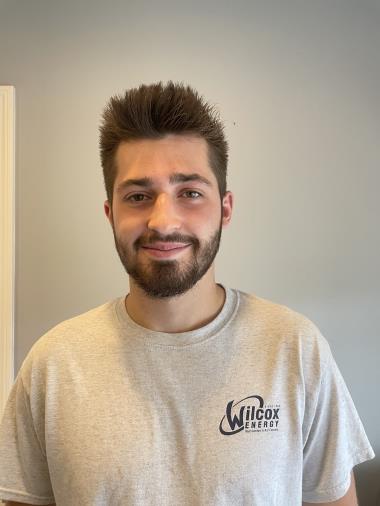 Jared Z.
Replaced pilot assembly on fireplace
Near

Blood St,

Lyme

,

CT

06371