Propane Tank Installation In Lyme Connecticut
Propane has many uses. It can heat your home and you cook with it. Also, it can be used as a heating source for your pool. The customers in this particular case study recently installed a new pool in their home. Because these homeowners wanted to extend the season for using their pool, they needed a way to heat it. For this reason, they called Wilcox Energy.
After conducting an in-home consultation, our technician recommended a 500 gallon underground Trinity propane tank installation for their Lyme, CT home. A tank of this size can hold enough fuel to heat their pool in the early part of the swimming season as well as far past the summer season.
---
Problem: The homeowners needed a way to heat their new pool in a cost-effective manner. They wanted to extend the season for using their pool.
Solution: Wilcox Energy installed a 500-gallon Trinity propane tank. We ran the necessary lines and connections.
---
Learn More About Our Propane Tank Installation Services
Trinity Underground Propane Tanks In Lyme CT
Wilcox Energy is proud to be a reliable source for propane deliveries and propane tank installations in Southern Connecticut.
Since this homeowner needed an efficient way to heat their pool, we recommended a Trinity underground tank for their home.
These propane tanks offer a lot of benefits that many other tanks do not. Some of the perks of having a Trinity tank installed in your home include:
It has a red oxide powder coating, ensuring durability and a long lifespan
Compliant with the most recent A.S.M.E. Code (American Society of Mechanical Engineers)
It is vacuum pre-purged
Steel duplicate nameplate
Has a black polyethylene shroud which enables easy access
It has a #72 liquid level outage valve orifice to help reduce refueling emissions
Comes with an attached anode bolt which allows for easy and safe cathodic connection
The powder coating is environmentally friendly since the coating does not have any VOCs and produces very little waste
Trinity underground tanks are registered with the National Board, ensuring quality and durability
By having a Trinity tank installed in their home, these homeowners can feel the peace of mind that their tank will last for many years to come. They are durable, and their design adheres to Trinity's high level of standards and quality control. This reason is why we recommended these tanks to homeowners who require a tank installation or a propane tank replacement.
For The Best Propane Delivery Service, Contact Wilcox Energy
When you use propane as a fuel source for your home or office, it is vital to have a propane delivery service that you can rely on. Fortunately, residential and commercial properties in the southern shoreline of Connecticut can depend on Wilcox Energy to deliver their fuel in a professional and timely manner. We also specialize in a full line of HVAC services including AC tune-ups, furnace repairs, HVAC installations, and more.
At Wilcox Energy, we offer some of the best fuel delivery services around. In fact, those who have switched from another propane delivery provider to the services that Wilcox Energy offers are glad that they did. They certainly are happy with the improvement of service.
Unhappy With Your Current Propane Supplier In Lyme CT?
If you feel that you are unsatisfied with your current propane supplier, you can switch to Wilcox Energy quite easily. We do most of the work for you. All you have to do is give us a call. We will contact your current provider and let them know that you are switching. We will arrange for a tank delivery to your home or office. Also, we will disconnect your old tank and install a new one. As part of a propane tank installation, we will also conduct the mandatory leak test that is required by Connecticut state law. As mentioned above, all you have to do is give us a call.
Wilcox Energy prioritizes the needs of their customers. This is what we do best. When it comes to propane delivery, we know that our clients want fast and reliable service. Also, we know that everyone wants to pay affordable prices for their fuel. Since we know that everyone's needs are different, we have various delivery plans and financing options. By having different choices, you can choose which option works best for you.
We offer automatic fuel deliveries, timed service deliveries, and will-call propane delivery service. You can also choose whether it is better for you to lease or purchase your propane tank from us. As always, we offer the most competitive prices in all of southern Connecticut, and you will find that we never have any hidden fees. This is why we outshine all of the other propane suppliers in the area.
Wilcox Energy Offers A Full Line Of Home Comfort Services
At Wilcox Energy, we also offer a full range of home comfort services. We specialize in heating and cooling services that can help improve the comfort and energy efficiency of your home.
Whether you need an AC tune-up, a furnace installation, or a heating system repair, we can take care of you. All of our HVAC technicians are NATE certified with an extensive amount of experience under their belt. Our priority lies with delivering superior services at affordable prices. This way, we can fully satisfy our customers.
Be sure to give us a call to schedule a free in-home estimate. You can call us to set up an appointment or inquire more about what Wilcox Energy can do for you.
Schedule A Free In-Home Estimate
Local Reviews
for Lyme, CT
Wilcox Energy
Rated
5.0
out of 5 stars based on
21
customer reviews
---
Excellent service, Chad did a great job and we were extremely pleased with his performance.
John G

-

Lyme

,

CT

06371



Wilcox Oil always provides excellent service and the employees are a reflection of the commitment to quality customer service in practice. We are always grateful for your dedication to quality care.
---
Furnace repair
Karen

-

Lyme

,

CT

06371



Kurtis was great. Courteous, thoughtful and technically very knowledgeable. He figured out our problem right away and fixed it.
---
Reliable prompt service
Murumees

-

Lyme

,

CT

06371



Outstanding and responsive service. Courteous and knowledgeable technicians.
---
Great work
Tom

-

Lyme

,

CT

06371



Vidal and John are awesome. Very professional, very thorough. The finished job is super clean we are very happy.
---
All one could ask
Mary

-

Lyme

,

CT

06371



Jared and Eric should be poster people for employees we all want. They were efficient, patient, took time to explain and were funny! Starting with their on time arrival and finishing with their recommendations I don't think anyone could ask for more professional service. Wilcox has always been a customer service business, with these two, they have upped their game.
---
Great service, polite, communicative and responsive.
Elizabeth

-

Lyme

,

CT

06371



Jared was polite, told me everything he was doing before he did it and was accommodating of my requests. Couldn't have been better!
---
Great service
Andrew

-

Lyme

,

CT

06371



Vidal was extremely knowledgeable and thoughtful when he responded to my call on a Sunday evening. After diagnosing the issue he promptly ordered the parts and installed them the morning they arrived. The entire Wilcox team was extremely responsive and helpful every step of the way. Thank you for the service and peace of mind that you have us covered when we need you!
---
Same-day service, helpful technician
Ethan

-

Lyme

,

CT

06371



I was pleased that Wilcox gave me same-day service to address a burner fault I was having. (I have a service contract.) The field tech, Michael, diagnosed the problem within moments, and communicated his plan to fix it. He took a minute to educate me about my system, and proposed an improvement that would eliminate this problem in the future.
---
Excellent service
John

-

Lyme

,

CT

06371



Jared was very professional and answered all of my questions.
---
Great service!
Gayle

-

Lyme

,

CT

06371



I was told to expect the repair guys to arrive between 2-4. Jared and Curtis arrived shortly after 2 and quickly figured out my heating problem and repaired it. They were polite, friendly and informative, explaining the repairs they did. I would definitely recommend them again!
---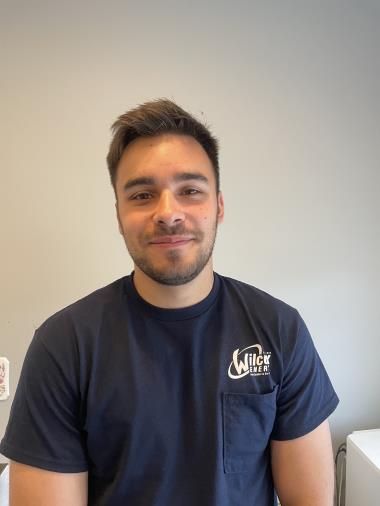 Michael B.
Buderus oil fired boiler and AC annual maintenance
Near

Pond Holw Rd,

Lyme

,

CT

06371
Chad C.
I needed to add refrigerant to AC system
Near

Clark Rd,

Lyme

,

CT

06371
Kurtis I.
Buderus service
Near

Hamburg Rd,

Lyme

,

CT

06371
Kurtis I.
Buderus burner tube and gaskets
Near

Blood St,

Lyme

,

CT

06371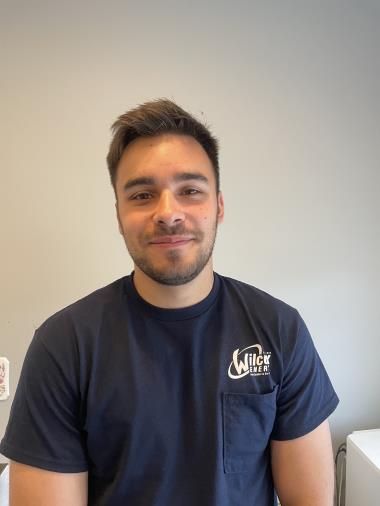 Michael B.
Utica boiler tune up
Near

Hamburg Rd,

Lyme

,

CT

06371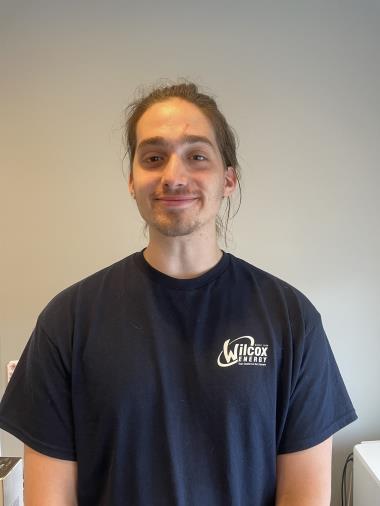 Matthew O.
Boiler tuneup
Near

Blood St,

Lyme

,

CT

06371
Vidal V.
New Mitsubishi mini split install
Near

Burr Rd,

Lyme

,

CT

06371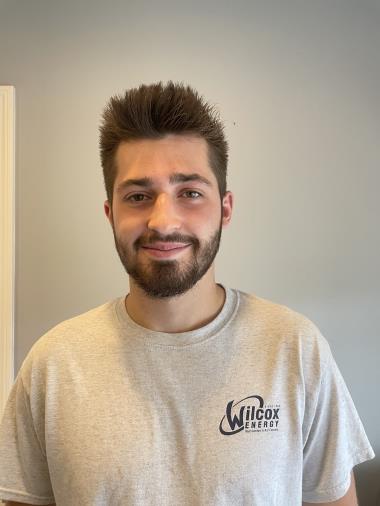 Jared Z.
Ac service call
Near

Hamburg Rd,

Lyme

,

CT

06371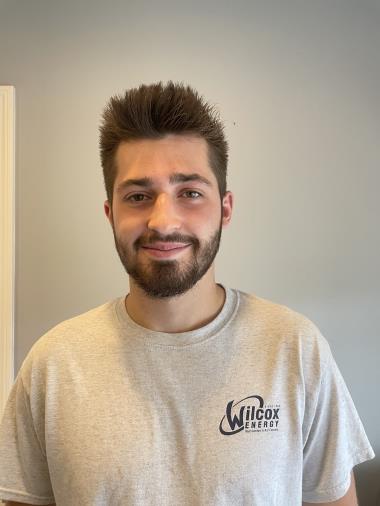 Jared Z.
3 AC tune ups fix wiring add gas
Near

Sterling Hill Rd,

Lyme

,

CT

06371
Roger S.
Buderus oil tune up
Near

Oak St,

Lyme

,

CT

06371
Vidal V.
Install hydrocoil attic unit
Near

Hamburg Rd,

Lyme

,

CT

06371
Michael M.
Buderus boiler with Carlin burner going off on reset
Near

Cove Rd,

Lyme

,

CT

06371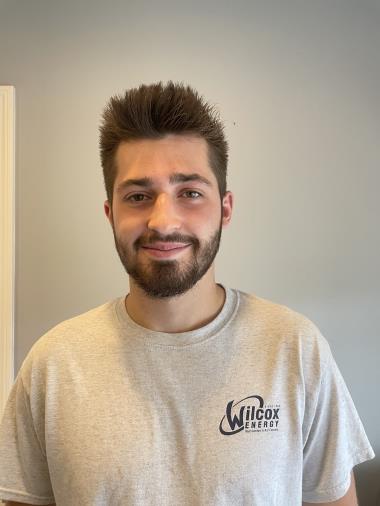 Jared Z.
Replaced pilot assembly on fireplace
Near

Blood St,

Lyme

,

CT

06371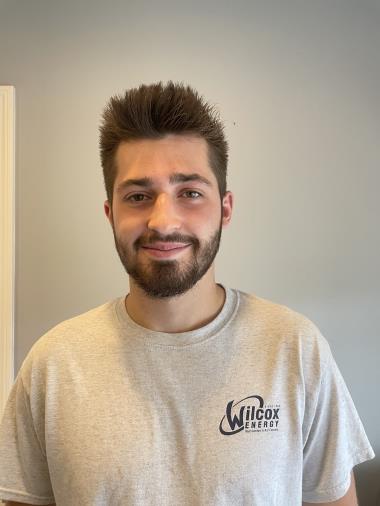 Jared Z.
No heat call, fixed auto feed
Near

Rogers Lake Trail,

Lyme

,

CT

06371