Top Heating and Cooling Contractor Serving East Haddam, CT
Wilcox Energy: HVAC Contractors East Haddam CT – We service the East Haddam area and provide full-service heating and cooling repairs.
You can count on Wilcox Energy to keep you and your family comfortable year-round. We have been servicing customers since 1955. We repair most major brands of HVAC equipment. Our team is ready to handle all of your heating and cooling needs. Contact us today to schedule an appointment.
Trust Wilcox Energy for all of your traditional HVAC, ductless heating and cooling as well as heat pump needs. You can count on us to get it right the first time, guaranteed. We offer free second opinions for all HVAC upgrades and installations. Wilcox Energy is committed to ensuring the indoor comfort of our customers in East Haddam, CT. Over the years we have gained the trust of our loyal customer base by providing affordable and efficient solutions. You can count on Wilcox Energy to meet all of your home comfort needs!
We offer the following HVAC services:
East Haddam Air Conditioning Repairs

East Haddam Furnace Repairs

East Haddam Boiler Repairs

Heat Pump Repairs in East Haddam CT

HVAC Repair Service in East Haddam

Heating System Upgrades in East Haddam CT

Air Conditioning System Upgrades in East Haddam CT

New HVAC System Installations in East Haddam

East Haddam Emergency HVAC Repairs
We are qualified to install the following brands of HVAC systems: Trane, Mitsubishi, Thermo Pride, Buderus, Peerless, Veismann, Bosch, and Bosch. And, we fix most major brands. Regardless of the type of heating and cooling system installed in your home, you can count on Wilcox Energy for all your HVAC repair, upgrade and installation needs! Read more.
Wilcox Energy
Local Residential HVAC Contractors Serving East Haddam
You can count on us when looking for HVAC contractors near me on Google anytime that your home AC unit breaks down. At Wilcox Energy, we take great pleasure in the high quality HVAC contractors that we train and develop. Our contractors are committed to perfection and excellence, and you and your family are worthy of nothing less!
Where is the closest HVAC near me? The answer is simple, Wilcox Energy. Working for you along Connecticut's shoreline, our services are second-to-none. Check out our customer reviews here. You deserve to live in a comfortable home with functioning AC system, so our specialists will fix any damages to your HVAC unit on the spot. We fully stock our repair vans to minimize the downtime when it comes to fixing your HVAC system. Due to this, we reduce the need for ordering replacement parts and are able to repair damages in the same day!
East Haddam Air Conditioning Repair Services
Your family's worst nightmare would be realizing your air conditioning is broken during the height of the humid summer months. If you want excellent, state of the art air conditioning repair service, do not hesitate to get in touch with Wilcox Energy! Our home AC repair experts will get your AC unit back up and running in no time! We work on most major brands of heating and cooling systems such as American Standard, Carrier, Goodman, Trane, Rheem, Lennox, York, Ruud, etc.
We provide complete services to our entire service area across southeastern Connecticut. A broken central air system is no match for our contractors as they work with the latest technology to completely repair your air conditioning unit. Click on this link to see our customers' online reviews.
Call Wilcox Energy today for affordable and quick repairs!

Typical Central Air Conditioning Problems
Below are some problems that people discover if their air conditioning system is not working properly. If you are experiencing similar kinds of cooling problems, contact us immediately! As soon as you call us describing the problem, one of our contractors will be sent to your home immediately.
My heating and cooling system is not working correctly, how do I reset it?
My home air conditioner is continually running but there is no cold air blowing
My home's outside AC unit is not running but the inside unit is, what's wrong?
My home is extremely hot and the heating and cooling system will not turn on
Why did my HVAC suddenly stop working?
Is there an issue with a dirty air filter causing my AC system to not work correctly?
What causes my home AC compressor to stop running?
Furnace Repair In East Haddam CT
The worst time to have a broken heating system is in the middle of the winter season.
No one wants to worry about losing heating. We pride ourselves in offering quick and reliable services, and if your heating system fails, we will be there to make it fully functional again. With commitment and loyalty to our customers, Wilcox Energy contractors offer nothing other than their best when fixing your home heating unit! We work with all major brands of heating systems including gas, oil and propane furnaces.
Our staff provides first-rate services at affordable prices and they will fix your furnace for you so that you will always have heat in your home. Having been in the business for 60+ years, we have superior knowledge and expertise for repairing your broken heating unit. If you need a central heater repaired, you will not be disappointed with our emergency heating repair services.
East Haddam Heating Repair Service
If you need a propane heater repair immediately, we will come to your home or business ASAP. Heating systems can be very sophisticated, so our technicians will help you identify the problem and fix it for you. Due to our extensive knowledge and skilled employees, we are the people to consult with for any furnace damage or repair you may need.
One thing is for sure: without fuel (propane or heating oil), your house will not be warm. We specialize in repairing broken furnaces so that you don't have to live day after day without any heat! Our hardworking technicians will help you identify the problem with your heating appliances and they will work to fix it right away. You can reach us at (860) 399-6218 if you need a heating furnace professional to take a look at your heating system.
HVAC Upgrade & Replacement Contractor East Haddam Connecticut
Are you worried about expensive HVAC replacement costs? At Wilcox Energy, we strive to help you make a decision that fits your economic needs. When it's time for your AC unit to be changed for something more efficient, contact us because we will install modern appliances into your home or business. It can become stressful to repair your heating and cooling system every six months, but at Wilcox Energy, we'll help you replace your current heating and cooling unit for a better one that won't need repairs nearly as often.
Our highly skilled contractors will give you honest, very affordable, and reasonable quotes for your HVAC upgrade and replacement. Do not hesitate to give us a call at (860) 399-6218.
East Haddam has a population of 9,023 and is located in Middlesex County at: Latitude 41.47666 and Longitude -72.39212. East Haddam's median income is $82,117 and the number of households is 3,453.
East Haddam is to the east of the Connecticut River and to the west of Salem. In the northwest corner of East Haddam is the Black Birch Golf Course. It is a great local golf course with a hardworking staff. On the westside of East Haddam you will find the Machimoodus State Park. This park overlooks the Salmon River and is a great place to take dogs on walks. This state park is always very clean and well-kept by the staff. Another popular hiking area is the Devil's Hopyard State Park. Devil's Hopyard provides 21 sites for people to camp at. The highlight of this state park is the 60 foot waterfall called Chapman Falls. One local restaurant is the Moodus BBQ. It offers comfort food and it is a great place to take children to eat. A nearby pizza shop is the Village Pizza Family Restaurant. It is located in the Nathan Hale Plaza Shopping Center and has a great family atmosphere. An ideal spot to kayak or canoe is the Bashan Lake. It is a nice lake for an easy paddle.
Wilcox Energy
1179 Boston Post Rd
Westbrook, CT 06498
(860) 399-6218
We service all of East Haddam, CT including the following zipcode(s): 06415, 06423, 06469

Local Reviews
for East Haddam, CT
Wilcox Energy
Rated
4.9
out of 5 stars based on
10
customer reviews
---
Great service
Robert

-

East Haddam

,

CT

06423



Very thorough and knowledgeable
---
Excellent Service as allways
Billy Liberty

-

East Haddam

,

CT

06423



The Wilcox Team have been by my side for over 30 years, providing my fuel needs at my business and homes, and now making my home as efficient as possible for my future retirement years. New furnace, heat pumps and AC systems thru the house. All the comfort in the house and with their very skilled employees and management. I cannot thank them enough.
---
Great Service!
Dolan

-

East Haddam

,

CT

06423



I want to praise the work of William Clark and his team. They all were extremely competent, patient, friendly, responsive and went above and beyond to get the job done! I would recommend them highly to anyone and my husband and I look forward to a continuing relationship. Karen and Jack Dolan
---
Jared was the best. First he was professional in every way !! He knew our ac history. He explained what had to be done. When new parts arrived he sh
Sally Merry Willis

-

East Haddam

,

CT

06423



Finally, Jared loves his job!!! It shows and makes the customer happy to be with Wilcox. . He said he's new at it and Still learning. Humility is rare. You can trust Jared ti speak the truth. I'd give him a raise or bonus bc you do not want him stolen by a competitor which is so prevalent today because of worker shortages in all industries.
---
5 Star Installation!
R James

-

East Haddam

,

CT

06469



Nick and crew showed up right on time and did a professional installation from start to finish. The price from Wilcox Energy was very competitive plus you get their great service down the road!
---
Great service
Barbara

-

East Haddam

,

CT

06469



I called in the morning for a leak and they were able to come right out and take care of it. The service technician was very polite and professional.
---
Bill his service was exceptional
Bartolotta

-

East Haddam

,

CT

06423



Bill was so professional and he showed me the tanks outside. He informed me about getting 2 CO2 monitors. Took me outside to show me what it smelled like. I have never had a furnace before. He made feel more comfortable about it by being so knowledgeable. I would highly recommend him to anyone for his service.
---
Excellent service, extremely professional and trustworthy!
Kristy

-

East Haddam

,

CT

06423



---
Great team installed our replacement AC system and last week did Water heater repair
Tom Ostrander

-

East Haddam

,

CT

06423



Today Lauren and the other 3 installers did a super job. They all seemed very experienced wasted no time in replacing our system. They were neat with their work and communicated throughout the day the status of the job. I would highly recommend them to anyone. In addition to our AC last week your company repaired out water heater I think it was Brendan, he was also very helpful and thorough.
---
Propane Grill Connect
CCB

-

East Haddam

,

CT

06423



Great service!~
---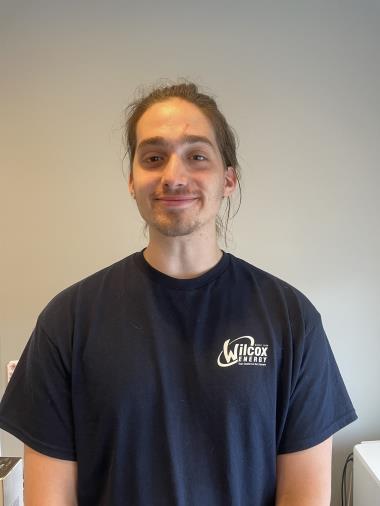 Matthew O.
Buderus tuneup
Near

Creek Row,

East Haddam

,

CT

06423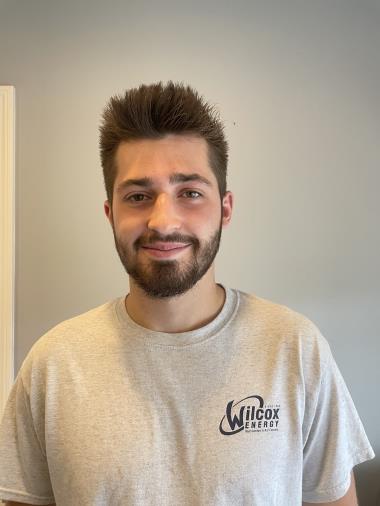 Jared Z.
After hours emergency water leak from attic ac unit
Near

Main St,

East Haddam

,

CT

06423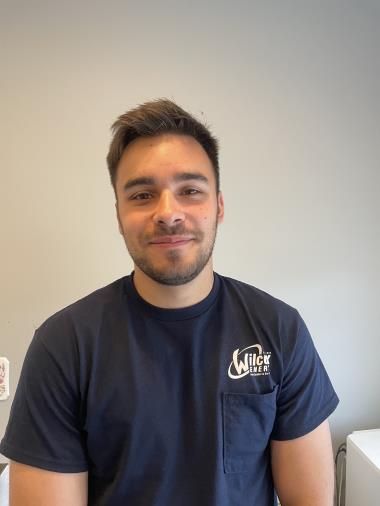 Michael B.
Annual AC and heating tune up
Near

Alger Rd,

East Haddam

,

CT

06423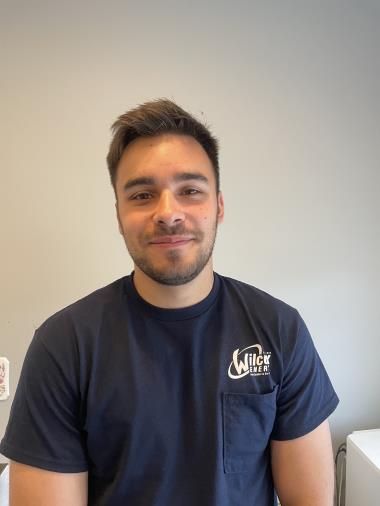 Michael B.
New Yorker boiler install
Near

Newberry Rd,

East Haddam

,

CT

06423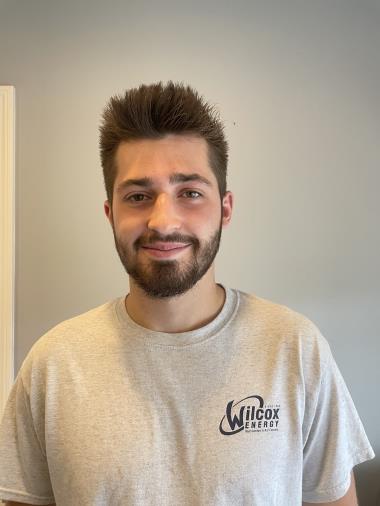 Jared Z.
Heat pump install
Near

Brook Hill Rd,

East Haddam

,

CT

06423
Tanner S.
Carrier bio heat furnace troubleshooting
Near

Three Bridges Rd,

East Haddam

,

CT

06423
Kurtis I.
3 ac tunes 1 gas boiler
Near

Town St,

East Haddam

,

CT

06423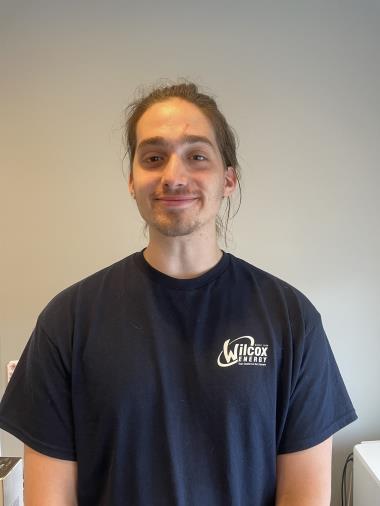 Matthew O.
Furnace Tuneup
Near

Sanfords Bridge Rd,

East Haddam

,

CT

06423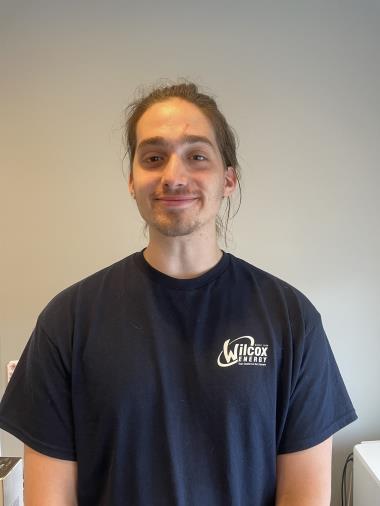 Matthew O.
A/C, furnace, HWH tuneup
Near

Sanfords Bridge Rd,

East Haddam

,

CT

06423
William C.
I am piping a propane fire table
Near

Shanaghans Rd,

East Haddam

,

CT

06423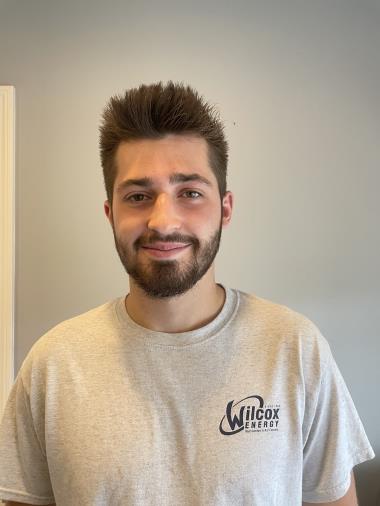 Jared Z.
Service call, replaced blower fan motor
Near

Three Bridges Rd,

East Haddam

,

CT

06423
Roger S.
Burn ham oil boiler tune up
Near

Hopyard Rd,

East Haddam

,

CT

06423
John C.
No Ac. Added 4lbs of 410a to a trane condenser!!
Near

Three Bridges Rd,

East Haddam

,

CT

06423
Ruth W.
Service call with Avery and interaction with Ruth regarding service contracts.
Near

E Haddam Moodus Rd,

East Haddam

,

CT

06469