Top Heating and Cooling Contractor Serving East Lyme, CT
Wilcox Energy: HVAC Contractors East Lyme CT – We service the East Lyme area and provide full-service heating and cooling repairs.
We make every effort to keep our customers cool in the summer and toasty warm in the winter. Wilcox Energy has been in business since 1955 and is a local, family run company. Call us today to set up an HVAC repair or to get a quote for an HVAC replacement or upgrade. We look forward to working with you!
Trust Wilcox Energy for all of your traditional HVAC, ductless heating and cooling as well as heat pump needs. You can count on us to get it right the first time, guaranteed. We offer free second opinions for all HVAC upgrades and installations. Wilcox Energy is committed to ensuring the indoor comfort of our customers in East Lyme, CT. Over the years we have gained the trust of our loyal customer base by providing affordable and efficient solutions. You can count on Wilcox Energy to meet all of your home comfort needs!
We perform the following HVAC services:
East Lyme Air Conditioning Repairs

East Lyme Furnace Repairs

East Lyme Boiler Repairs

Heat Pump Repairs in East Lyme CT

HVAC Repair Service in East Lyme

Heating System Upgrades in East Lyme CT

Air Conditioning System Upgrades in East Lyme CT

New HVAC System Installations in East Lyme

East Lyme Emergency HVAC Repairs
We service most major brands of heating & cooling equipment including Trane, Tempstar, Mitsubishi, Fujitsu, Thermo Pride, Granby, Peerless, Arcoaire, Rheem, Ruud, Fujitsu, Buderus, Peerless, Veismann, Bosch and more! We are authorized dealers for Mitsubishi, Trane, Thermo Pride, Peerless, Bosch, Buderus, and Veismann. Have confidence knowing that when you call Wilcox Energy, your HVAC system will be repaired quickly and cost-efficiently! Read more.
Wilcox Energy
Local Residential HVAC Contractors Serving East Lyme
When you are confronted with a broken central air conditioner in your home, it is typical to ask yourself, "What HVAC contractors near me can fix my air conditioning system?" At Wilcox Energy, we take great pleasure in the high quality HVAC specialists that we train and develop. Our highly-skilled, devoted, and professional contractors will repair your damaged air conditioning unit guaranteed!
When you are trying to find air conditioning contractors in your area, Wilcox Energy is there for you. We provide our repair services throughout southeastern Connecticut. View all of the things that our customers have to say about Wilcox Energy here. You deserve to live in a comfortable home with operating AC system, so our specialists will fix any damages to your HVAC unit on the spot. We travel in fully stocked vans so we have all the parts required to fix a damaged AC system. As a result of this, we reduce the need for shipping and have the ability to repair damages in the same day!
East Lyme Air Conditioning Repair Services
Nothing ruins your summer fun more than sleeping in a hot home with a damaged AC system. If you want air conditioning repairs to be fixed the right way on the first visit, call us at (860) 399-6218. Working with speed, our servicemen will repair your air conditioning before the day is done! We work with most major brands of central air conditioning systems such as American Standard, Carrier, Goodman, Trane, Rheem, Lennox, York, Ruud, etc.
Although we are headquartered in Westbrook, CT, we will service residences and organizations throughout our entire service area, including East Lyme, to fix your broken air conditioning system. Our specialists travel with all the necessary equipment so that they can fix your air conditioning in a single visit . You can trust us to fix your HVAC unit with dedication and purpose!
Call Wilcox Energy today for reasonable and quick repairs!

Typical Central Air Conditioning Problems
Here are some common questions and concerns clients have when their central air system is down. If you are experiencing similar kinds of cooling problems, contact us immediately! We will dispatch our technicians to provide central air conditioning service ASAP.
My central AC system is not working correctly, how do I reset it?
My home air conditioner is constantly running but there is no cool air blowing
My home's outside AC unit is not running but the inside unit is, what's wrong?
My home is very hot and the HVAC system will not turn on
Why did my AC suddenly stop working?
Is there an issue with a dirty air filter causing my AC system to not work correctly?
What causes my home AC compressor to stop running?
Furnace Repair In East Lyme CT
The worst time to have a damaged furnace is in the middle of winter.
Without a dependable heating furnace, your chances of losing heat during cold months rises. At Wilcox Energy, we provide the best heating furnaces on the market that will keep you and your family warm during the cold winter months. Properly trained, our technicians work with the best equipment available to fix your heating furnace. We are supplied to deal with any type of damaged furnace ranging from propane, gas, and oil furnaces.
We are the best furnace repair professionals in the area and we will always fix your heating system when problems arise. Having been in the business for 60+ years, we have superior knowledge and expertise for fixing your broken heating system. If you need a furnace repaired, you will not be disappointed with our emergency heating repair services.
East Lyme Heating Repair Service
Do not hesitate to call us if you have a heater furnace that needs to be fixed as quickly as possible. Nobody wants to face the hassle of a broken gas, oil, or propane heater, so our technicians make it as easy as possible. Because of our extensive knowledge and skilled employees, we are the people to consult with for any furnace damage or repair you may need.
No heat in your home means you and your family will freeze which could be deadly in the harsh winter months. When your oil heater needs repairs, there is no need to worry because Wilcox Energy has your back! Our hardworking technicians will help you identify the problem with your heating appliances and they will work to fix it right away. You can reach us at (860) 399-6218 if you need a heating furnace professional to take a look at your heating system.
HVAC Upgrade & Replacement Contractor East Lyme Connecticut
Are you stressed over expensive HVAC replacement costs? Our goal is to help you update and replace your current HVAC system in the most efficient and affordable way. When it's time for your HVAC unit to be changed for something more efficient, contact us because we will install modern appliances into your home or business. We know how frustrating it is to repeatedly fix an HVAC system, so here at Wilcox Energy, we strive to make the process of upgrading your HVAC equipment as simple as possible!
Our highly skilled specialists will give you honest, very affordable, and reasonable quotes for your HVAC upgrade and replacement. Do not hesitate to give us a call at (860) 399-6218.
East Lyme has a population of 18,886 and is located in New London County at: Latitude 41.35606 and Longitude -72.22981. East Lyme's median income is $84,029 and the number of households is 7,228.
The southern parts of East Lyme, CT sit on the Niantic Bay and the Long Island Sound. East Lyme is east of the Connecticut River and west of the Thames River. The East Lyme Public Library is on 39 Society Road. They have a great selection of books, magazines, and movies. It is great library for both young and old readers. The East Lyme Public Library is in a great location as it is between Lillie B. Haynes School and the East Lyme Middle School. A quick stop off of Route 161 is Flanders Donut, Bagel, & Bake Shop. They are cash only and constantly busy, but the donuts are creative, original, and delicious. They open every morning at 4 AM, except Sundays. So if you want to beat the rush, it's a good idea to get there early. A good place to get a quality workout is the East Lyme Aquatic and Fitness Center. They have a well-maintained swimming pool and a large weightroom.
Areas Of Interest In East Lyme
Wilcox Energy
1179 Boston Post Rd
Westbrook, CT 06498
(860) 399-6218
We service all of East Lyme, CT including the following zipcode(s): 06333, 06357, 06371

Local Reviews
for East Lyme, CT
Wilcox Energy
Rated
5.0
out of 5 stars based on
25
customer reviews
---
Excellent service
Carrier

-

East Lyme

,

CT

06333



Great service—kind and respectful
---
Excellent Service
Dominick

-

East Lyme

,

CT

06357



We were unable to service our HVAC system earlier in the year due to the impact of other home renovation projects. Wilcox did an excellent job working us onto the schedule and the service techs (Michael Brubaker and Jerod Zanelli) were very conscientious and respectful of our home and personal property and did an excellent job explaining the service that was performed and the actions taken to address the few issues identified. I would highly recommend Wilcox as well as Michael and Jerod.
---
Great service call.
Robert

-

East Lyme

,

CT

06357



Great service, professional and friendly demeanor. 5 Stars!
---
Excellent and Efficient Service!
Lynn

-

East Lyme

,

CT

06357



John and his team were friendly and efficient. They told me what they were doing as they were doing it and answered all of my questions.
---
Great company to deal with!
Mike

-

East Lyme

,

CT

06333



I've been with Wilcox for a few years for our heating oil, propane, and AC installation. They are a great, responsive and local company. Recently had Mike and Roger come out for a yearly time up on my oil burner. They were on time, explained everything and were super nice. can't recommend them enough!
---
No Heat on a Holiday = Awesome Service
Dale

-

East Lyme

,

CT

06357



Home from holiday travel to find a chilly house. And this was the 3rd time since last Spring with the same symptoms. I called Wilcox and a delightful young man by the name of Jarred called me back. He asked me to check a few things and said he would get to me today. He called a little while later to say he was on his way and he'd get me running again tonight for sure. He was extremely polite, well spoken, and thorough. Not only did he find the problem, but he took the time st 6 pm on a holiday to dig a little deeper and found what caused the problem a bit further down the line in the system that manages the water condensation. And he was thoughtful enough to leave a note about what he did in case I run into it again and a different service person comes. Thank you Jared!
---
Great service!
Justin

-

East Lyme

,

CT

06333



Jared and Jhon quickly found the failed valve that was keeping my boiler from operating and resolved the issue promptly. They generously taught me how things worked. They were courteous and professional the whole time. Thank you for the great service!
---
Excellent same day service for urgent problem
Ethan

-

East Lyme

,

CT

06333



Mr. Velez responded to a call on the same day of our call, fitting us in for a split unit not providing any cooling. He quickly established the problem, explained the steps necessary to test and then repair the system and made time to get the whole job done on the same day. Compared to HVAC technicians from other companies, he was very thorough and knowledgeable. Excellent service! Pricing is from Wilcox Energy and is reasonable for market rates (which are high right now, especially refrigerant prices).
---
Great Service
Kassim

-

East Lyme

,

CT

06333



Wilcox technicians are knowledgeable and highly professionals. Show up on time and get the work done well.
---
Great service
Cartier

-

East Lyme

,

CT

06357



He was on time neat thorough it was a very pleasant experience
---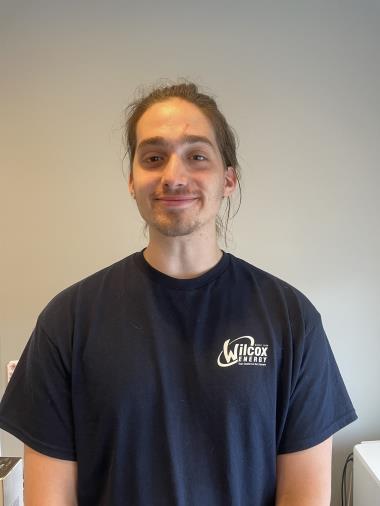 Matthew O.
Burnham oil boiler tuneup
Near

Wagonwheel Rd,

East Lyme

,

CT

06333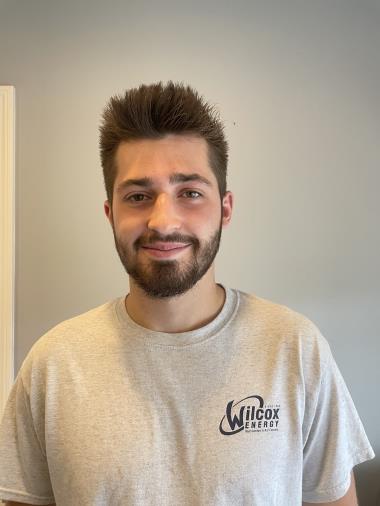 Jared Z.
Fireplace tune up
Near

Mostowy Rd,

East Lyme

,

CT

06333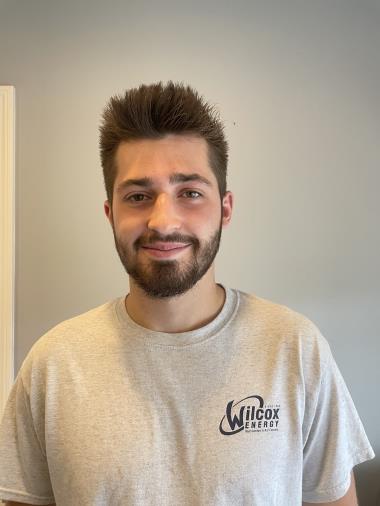 Jared Z.
Fireplace service
Near

Maplewood Dr,

East Lyme

,

CT

06333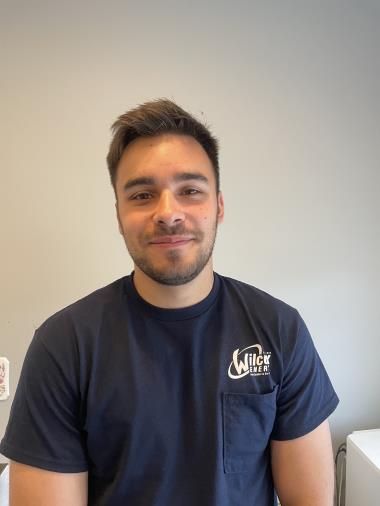 Michael B.
Weil McClain gas boiler and air conditioning annual tune up
Near

Sea Breeze Ave,

East Lyme

,

CT

06357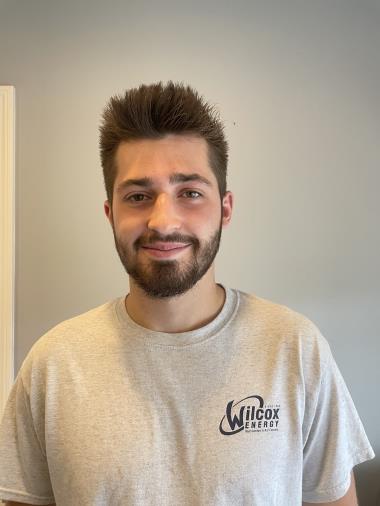 Jared Z.
No ac call clogged drain
Near

Sea View Ave,

East Lyme

,

CT

06357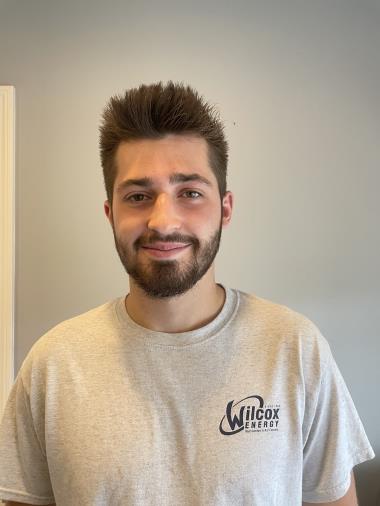 Jared Z.
Bosch Heat Pump Inverter System. Energize CT mail in rebate
Near

Cherry St,

East Lyme

,

CT

06357
John C.
Installation of new trane AC and indoor coil
Near

Saunders Dr,

East Lyme

,

CT

06357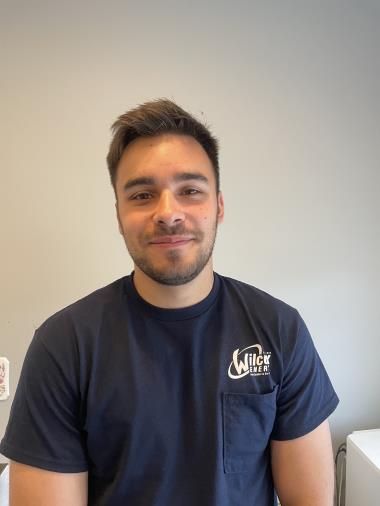 Michael B.
Buderus boiler tuneup
Near

Darrows Ridge Rd,

East Lyme

,

CT

06333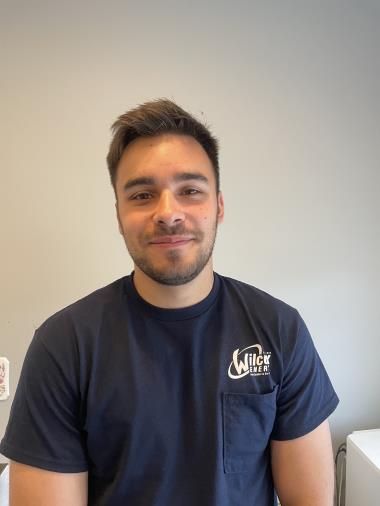 Michael B.
Thermopride warm air furnace tuneup
Near

Wynn Cir,

East Lyme

,

CT

06333
Julie V.
Replace a leaking oil tank in the basement
Near

Saunders Dr,

East Lyme

,

CT

06357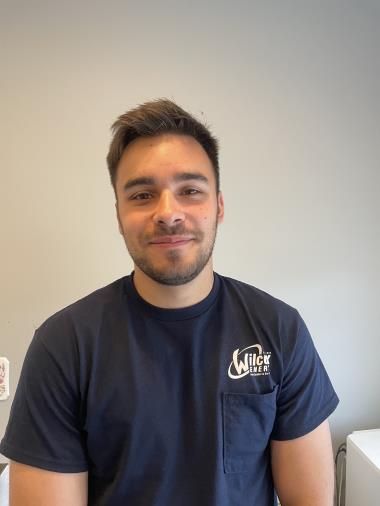 Michael B.
Weil McClain Tune-up
Near

Scott Rd,

East Lyme

,

CT

06333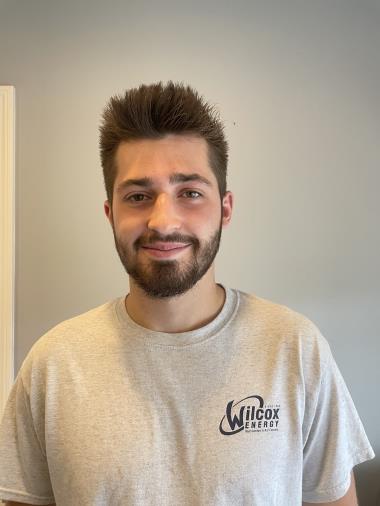 Jared Z.
No heat call. Gas furnace
Near

Hope St,

East Lyme

,

CT

06357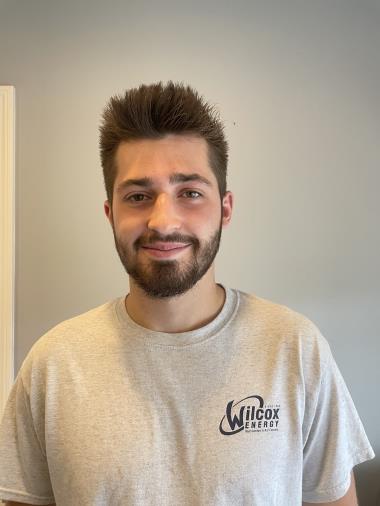 Jared Z.
Tune up water leak reset call
Near

Boston Post Rd,

East Lyme

,

CT

06333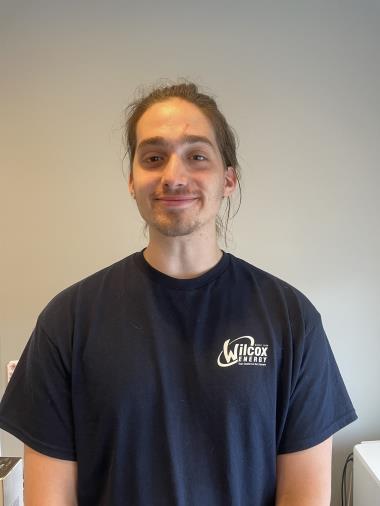 Matthew O.
Mitsubishi lineset replacement
Near

Chapman Dr,

East Lyme

,

CT

06333
John C.
Installation of Viessman boiler
Near

Bush Hill Dr,

East Lyme

,

CT

06357