Top Heating and Cooling Contractor Serving Essex, CT
Wilcox Energy: HVAC Contractors Essex CT – We service the Essex area and provide full-service heating and cooling repairs.
We make every effort to keep our customers cool in the summer and toasty warm in the winter. Wilcox Energy has been in business since 1955 and is a local, family run company. We repair most major brands of heating and cooling equipment. When you need a heating or cooling repair, we are here to help. Call us to schedule your appointment. We also handle HVAC system installations and upgrades. Call for a free, in-home quote.
Trust Wilcox Energy for all of your traditional HVAC, ductless heating and cooling as well as heat pump needs. You can count on us to get it right the first time, guaranteed. We offer free second opinions for all HVAC upgrades and installations. Wilcox Energy is committed to ensuring the indoor comfort of our customers in Essex, CT. Over the years we have gained the trust of our loyal customer base by providing affordable and efficient solutions. You can count on Wilcox Energy to meet all of your home comfort needs!
We offer the following HVAC services:
Essex Air Conditioning Repairs

Essex Furnace Repairs

Essex Boiler Repairs

Heat Pump Repairs in Essex CT

HVAC Repair Service in Essex

Heating System Upgrades in Essex CT

Air Conditioning System Upgrades in Essex CT

New HVAC System Installations in Essex

Essex Emergency HVAC Repairs
We are qualified to install the following brands of HVAC systems: Trane, Mitsubishi, Thermo Pride, Buderus, Peerless, Veismann, Bosch, and Bosch. And, we repair most major brands. Have confidence knowing that when you call Wilcox Energy, your HVAC system will be repaired quickly and cost-efficiently! Read more.
Wilcox Energy
Local Residential HVAC Contractors Serving Essex
If you have a damaged air conditioning unit in your home and find yourself asking "Who are the very best residential HVAC contractors near me?", then we have an answer. At Wilcox Energy, we take great pride in the excellent quality HVAC experts that we train and develop. Our contractors are committed to perfection and excellence, and you and your family should have nothing less!
When you're trying to find air conditioning contractors in your area, Wilcox Energy is here for you. Working for you along Connecticut's shoreline, our services are second-to-none. Click on this link to view our online testimonials. We will work right from your house so that your malfunctioning AC unit will be addressed in the same day. We stock our repair vans with the most common AC unit equipment in order to quickly fix your AC unit. By having the essential repair HVAC parts stocked in our vans, we significantly reduce the chance that you'll need to wait a week or more for a part to be shipped.
Essex Air Conditioning Repair Services
Nothing ruins your summer fun more than sleeping in a hot home with a damaged heating and cooling system. Here at Wilcox Energy, we offer the best HVAC system maintenance in the area! Our home air conditioning repair licensed contractors will get your AC unit back up and running in no time! We deal with most major brands of AC systems such as American Standard, Carrier, Goodman, Trane, Rheem, Lennox, York, Ruud, etc.
We provide complete services to our entire service area throughout southeastern Connecticut. Stocked with state of the art tools, our workers work from our service vehicles in order to quickly repair your broken HVAC unit. Click here to see our customers' online reviews.
Call Wilcox Energy today for reasonable and quick repairs!

Typical Central Air Conditioning Problems
Here are some common questions and concerns clients have when their central air system is down. If you realize your home HVAC system is not functioning, do not hesitate to contact Wilcox Energy to receive honest answers to your questions! We will dispatch our specialists to provide central air conditioning service ASAP.
My HVAC system is not working correctly, how do I reset it?
My home air conditioner is continually running but there is no cool air blowing
My home's outside AC unit is not running but the inside unit is, what's wrong?
My home is really hot and the heating and cooling system will not turn on
Why did my HVAC suddenly stop working?
Is there an issue with a dirty air filter causing my AC system to not work correctly?
What causes my home AC compressor to stop running?
Furnace Repair In Essex CT
A damaged heating furnace in the winter can affect your health and well-being.
The last thing you want to be worried about in the middle of a snowstorm is losing heat. We pride ourselves in offering quick and reliable services, and if your heating unit fails, we will be there to make it fully operational again. Our HVAC technicians are trained in all of the most current technologies. We work on all major brands of heating systems including gas, oil and propane furnaces.
When you need to ask "Hey Siri, where's the best furnace repair near Essex?", you can rely on Wilcox Energy to be there for your heater repair needs! We have been in this business for over six decades and we are the specialists when it comes to broken furnaces! In an urgent situation, our contractors are on standby to address your needs ASAP.
Essex Heating Repair Service
If you need a propane heater repair immediately, we will arrive at your home or business ASAP. Heating systems can be very sophisticated, so our technicians will help you identify the problem and take care of it for you. No one is better at repairing heating furnaces than Wilcox Energy, so call us at (860) 399-6218 so we can help you fix your heating system today!
One thing is for sure: without fuel (propane or heating oil), your house will not be warm. If you have any kind of heater problem, we would be more than happy to send someone to your location to look at your heating system! Our hardworking technicians will help you identify the problem with your heating appliances and they will work to fix it immediately. All you need to do is call us at (860) 399-6218.
HVAC Upgrade & Replacement Contractor Essex Connecticut
Afraid that you will receive an unfair HVAC quote? We want to be able to repair your AC unit so that you don't need to spend more money than you have to. When it's time for your central air conditioning unit to be changed for something more efficient, contact us because we will install state of the art appliances into your home or business. We know how frustrating it is to repeatedly fix an HVAC system, so here at Wilcox Energy, we strive to make the process of upgrading your HVAC equipment as simple as possible!
Our highly skilled licensed contractors will give you honest, affordable, and fair quotes for your HVAC upgrade and replacement. Do not hesitate to give us a call at (860) 399-6218.
Essex has a population of 6,539 and is located in Middlesex County at: Latitude 41.34735 and Longitude -72.41241. Essex's median income is $86,376 and the number of households is 2,992.
Essex, CT is west of the Connecticut River. It is north of Old Saybrook, CT and south of Chester, CT. It is located in Middlesex County. In the northeast corner of Essex is the Canfield Woods. It is a pretty area that is nice for a relaxed hike in the shade. Off of Route 602 is The Copper Beech Inn. This hotel has good reviews on Google and is located in a nice area. The Copper Beech Inn is surrounded by forest and has unique buildings to room in during your stay. The Copper Beech Inn is known for its comfortable atmosphere and friendly staff. On the eastside of Essex along the Connecticut River is the Connecticut River Museum. This museum offers a history of the Essex's ship making history. To the south of the Connecticut River Museum is the Essex Yacht Club. The Essex Yacht Club has great views of the Middle Cove and the Connecticut River. Locals enjoy the food and friendliness of the staff.
Areas Of Interest In Essex
Wilcox Energy
1179 Boston Post Rd
Westbrook, CT 06498
(860) 399-6218
We service all of Essex, CT including the following zipcode(s): 06409, 06426, 06442

Local Reviews
for Essex, CT
Wilcox Energy
Rated
4.9
out of 5 stars based on
75
customer reviews
---
Excellent Service
Tom

-

Essex

,

CT

06426



Matt and Chad are very knowledgeable and professional. They were super!
---
Excellent Service!
Dorene

-

Essex

,

CT

06426



Matt listened to my two concerns and he repaired a leaking exhaust pipe and replaced a valve that had worn out. Very neat.
---
Thank you for today's service
Pamela

-

Essex

,

CT

06426



Mike was punctual and very pleasant. Explained the service he performed. Would definitely request him again and recommend Wilcox. Thank you!
---
Fantastic service
Charles

-

Essex

,

CT

06426



Jared did a fantastic job. He was able to quickly assess the problem and correct it. As always The Wilcox techs were on time, efficient and polite.
---
Great job
14

-

Essex

,

CT

06426



---
Excellent
Lee

-

Essex

,

CT

06426



Wonderful service
---
Very pleased with Wilcox
Andrea

-

Essex

,

CT

06426



Jared was one of the best Jared is one of the best technicians I have ever dealt with. Not only very knowledgeable but also excellent at explaining everything concisely and clearly.
---
AC tune up - kevin
John

-

Essex

,

CT

06426



Very professional, courteous and neat
---
Outstanding service
David

-

Essex

,

CT

06426



The Wilcox team did an outstanding job regarding installation of my new air conditioning unit. They were very efficient and they cleaned up after their work. I was very impressed with a timely manner in which they got the job done.
---
Great service.
Mike

-

Essex

,

CT

06442



The Wilcox team was very professional, on-time, and tidy, and replaced my water heater in under 3 hours. Very satisfied with the installation by Wilcox.
---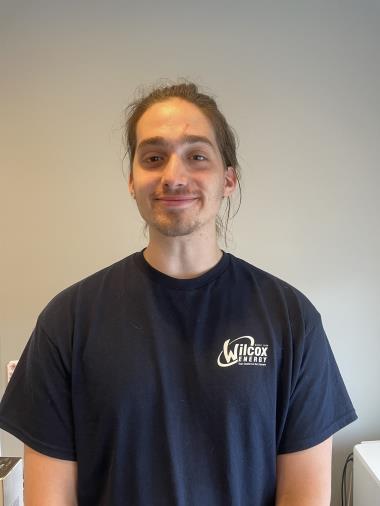 Matthew O.
Bock oil fired Water heater installation
Near

Birch Mill Trail,

Essex

,

CT

06426
Jake J.
Buderas Oil Annual Tune Up
Near

Mack Ln,

Essex

,

CT

06426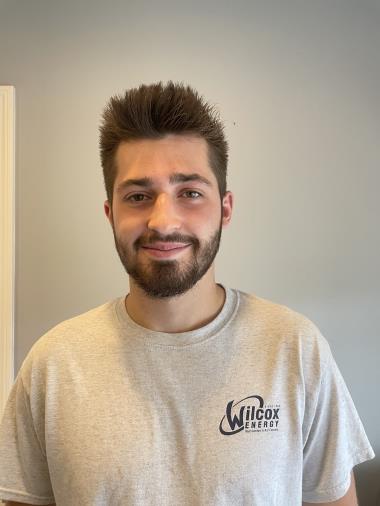 Jared Z.
Reset call
Near

Fife Ct,

Essex

,

CT

06442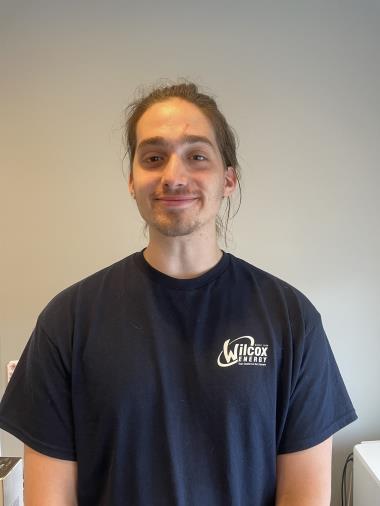 Matthew O.
Buderus boiler tuneup
Near

Nott Ln,

Essex

,

CT

06426
Kurtis I.
Bryant warm air furnace
Near

CT-154,

Essex

,

CT

06442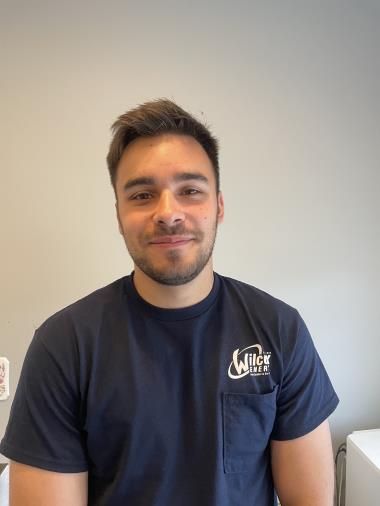 Michael B.
Burnham oil fired boiler annual maintenance
Near

Oak Dr,

Essex

,

CT

06409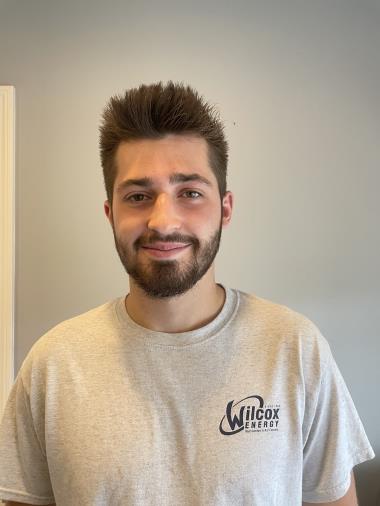 Jared Z.
Ac water leak
Near

Partridge Hill Ln,

Essex

,

CT

06426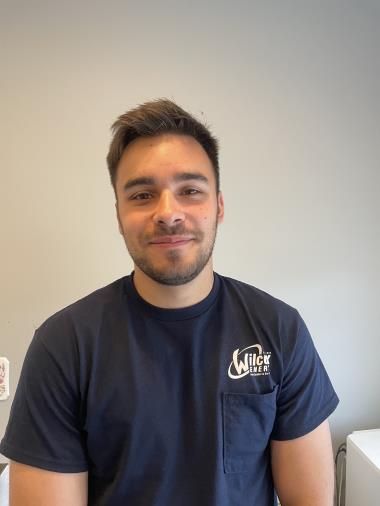 Michael B.
Peerless oil fired boiler annual maintenance
Near

Dump Rd,

Essex

,

CT

06426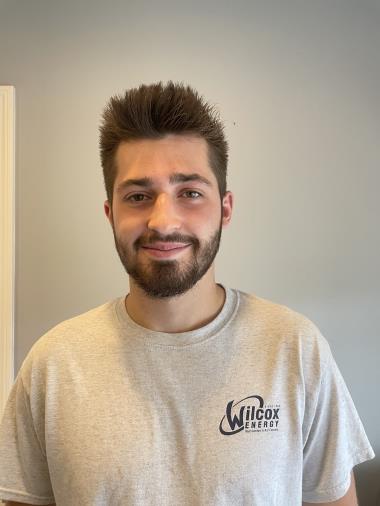 Jared Z.
No ac central ac system
Near

Harbor Vw,

Essex

,

CT

06426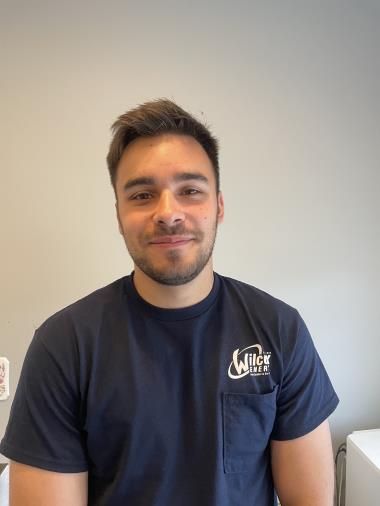 Michael B.
Burnham boiler annual tune up
Near

Farm Ln,

Essex

,

CT

06426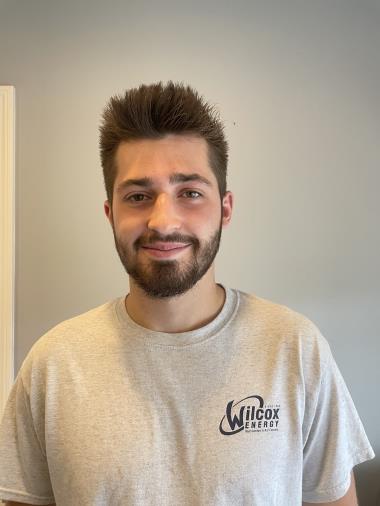 Jared Z.
Not enough ac service call
Near

Crosstrees Hill Rd,

Essex

,

CT

06426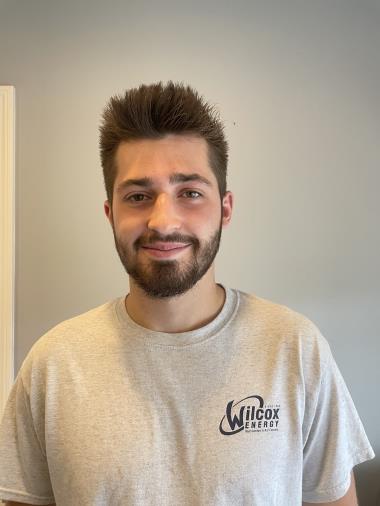 Jared Z.
Install 3 nest thermostats
Near

Saybrook Rd,

Essex

,

CT

06426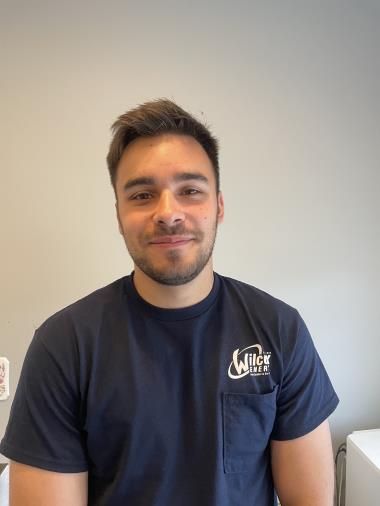 Michael B.
Annual oil boiler and central air conditioning tune up
Near

Birch Mill Trail,

Essex

,

CT

06426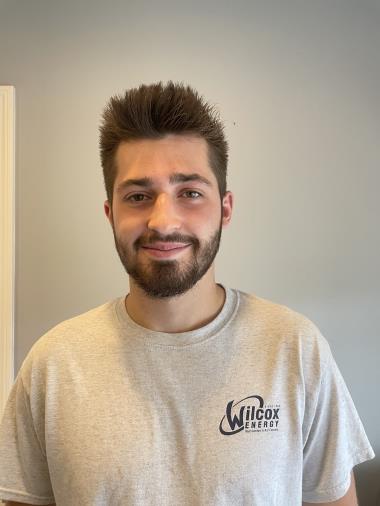 Jared Z.
Water leak on central ac system repair
Near

Laurel Rd,

Essex

,

CT

06426