Top Heating and Cooling Contractor Serving Guilford, CT
Wilcox Energy: HVAC Contractors Guilford CT – We service the Guilford area and provide full-service heating and cooling repairs.
You can rely on Wilcox Energy to keep you and your family comfortable year-round. We have been servicing customers since 1955. Call us today to schedule an HVAC repair or to request a quote for an HVAC replacement or upgrade. We look forward to working with you!
Trust Wilcox Energy for all of your traditional HVAC, ductless heating and cooling as well as heat pump needs. You can count on us to get it right the first time, guaranteed. We offer free second opinions for all HVAC upgrades and installations. Wilcox Energy is committed to ensuring the indoor comfort of our customers in Guilford, CT. Over the years we have gained the trust of our loyal customer base by providing affordable and efficient solutions. You can count on Wilcox Energy to meet all of your home comfort needs!
We offer the following services:
Guilford Air Conditioning Repairs

Guilford Furnace Repairs

Guilford Boiler Repairs

Heat Pump Repairs in Guilford CT

HVAC Repair Service in Guilford

Heating System Upgrades in Guilford CT

Air Conditioning System Upgrades in Guilford CT

New HVAC System Installations in Guilford

Guilford Emergency HVAC Repairs
We handle most major brands of cooling and heating equipment including Trane, Tempstar, Mitsubishi, Fujitsu, Thermo Pride, Granby, Peerless, Arcoaire, Rheem, Ruud, Fujitsu, Buderus, Peerless, Veismann, Bosch and more! We are authorized dealers for Mitsubishi, Trane, Thermo Pride, Peerless, Bosch, Buderus, and Veismann. Regardless of the type of heating and cooling system installed in your home, you can count on Wilcox Energy for all your HVAC repair, upgrade and installation needs! Read more.
Wilcox Energy
Local Residential HVAC Contractors Serving Guilford
If you have a broken A/C unit in your home and find yourself asking "Who are the most reliable residential HVAC contractors near me?", then we have a solution. At Wilcox Energy, we take great pride in the high quality HVAC experts that we train and develop. We have confidence that you will find nothing but the absolute best quality repairs with our staff.
It is typical to ask yourself "Where is the nearest HVAC near me?" when your AC system is broken. Working for you along Connecticut's shoreline, our services are second-to-none. View all of the things that our customers have to say about Wilcox Energy here. You deserve to live in a comfortable home with working air conditioning, so our experts will fix any problems to your HVAC unit right away. We stock our repair vans with the most common AC unit equipment in order to quickly fix your AC system. Due to this, we reduce the need for ordering replacement parts and have the capacity to repair damages in the same day!
Guilford Air Conditioning Repair Services
Your family's worst nightmare would be realizing your air conditioning is damaged during the peak of the humid summer months. If you want excellent, state of the art air conditioning repair service, do not hesitate to get in touch with Wilcox Energy! Working with speed, our servicemen will repair your air conditioning before the day is done! Since we are familiar with many brands of HVAC systems, there is not a single air conditioning unit that we can not repair.
Although we are located in Westbrook, CT, we will service residences and businesses throughout our entire service area, including Guilford, to fix your broken heating and cooling system. Our licensed contractors travel with all the necessary equipment so that they can fix your air conditioning in a single trip . We are the area's most reliable residential air conditioning repair contractor!
Call Wilcox Energy today for budget-friendly and quick repairs!

Typical Central Air Conditioning Problems
Here are some common questions and concerns clients have when their central air system is down. These questions are very typical and we are the ones who have all the solutions! As soon as you call us describing the problem, one of our contractors will be sent to your home immediately.
My central AC system is not working correctly, how do I reset it?
My home air conditioner is continually running but there is no cold air blowing
My home's outside AC unit is not running but the inside unit is, what's wrong?
My home is really hot and the heating and cooling system will not turn on
Why did my HVAC suddenly stop working?
Is there an issue with a dirty air filter causing my AC system to not work correctly?
What causes my home AC compressor to stop running?
Furnace Repair In Guilford CT
The worst time to have a damaged furnace is in the middle of winter.
The last thing you want to be worried about in the middle of a snowstorm is losing heat. We pride ourselves in offering quick and reliable services, and if your heating system fails, we will be there to make it fully operational again. Properly trained, our employees work with the best equipment available in order to fix your heating furnace. We work with all major brands of heating systems including gas, oil and propane furnaces.
We are the most reliable furnace repair contractors in the area and we will always repair your central heater when problems arise. We have been in the business for over six decades and we are the professionals when it concerns broken furnaces! When you are in need of an immediate furnace repair, Wilcox Energy will be ready to assist you by any means necessary.
Guilford Heating Repair Service
If you need a propane heater repair immediately, we will arrive at your home or business ASAP. Heating systems can be very complex, so our service technicians will help you identify the problem and fix it for you. Because of our extensive knowledge and skilled employees, we are the people to consult with for any furnace damage or repair you may need.
No heat in your house means you and your family will freeze which can be deadly in the harsh winter months. If you have any kind of heater problem, we would be more than happy to send somebody to your location to take a look at your heating system! If you find that you need an oil heater repair, our professional contractors will have the solution to your problem. You can reach us at (860) 399-6218 if you need a heating furnace professional to take a look at your heating unit.
HVAC Upgrade & Replacement Contractor Guilford Connecticut
Are you stressed over expensive HVAC replacement costs? We want to be able to fix your AC unit so that you don't need to spend more money than you have to. When your heating and cooling systems need regular repairs, it may be time to consider an upgrade and replacement system. We will make sure that when we install a new AC system in your home, you will not have to worry about calling a technician every few months to get it repaired.
Our highly skilled technicians will give you honest, very affordable, and reasonable quotes for your HVAC upgrade and replacement. Do not hesitate to give us a call at (860) 399-6218.
Guilford has a population of 22,277 and is located in New Haven County at: Latitude 41.33903 and Longitude -72.70609. Guilford's median income is $99,132 and the number of households is 8,725.
Guilford's southern border is the shoreline of the Long Island Sound while to the north, it borders Durham, CT. Guilford, CT is easily accessible as I-95 runs straight through the city. To the west of Guilford sits the city of Branford and North Branford. In Guilford itself, a popular hiking destination is the Timberlands. The Timberlands is 588 acres of natural forest and wildlife. It is a beautiful preserve that has manageable yet interesting terrain. Off of Route 77 is a small deli called the Little Store. Sitting on 2802 Durham Road, the Little Store has delicious sandwiches and salads. It's the perfect place for a quick bite on the way back from a hike. A local golfing club, the Guilford Lakes Golf Club, is a nicely maintained golf course. It is a great country club for beginners and professionals alike to golf at. The Guilford Lakes Golf Club is surrounded by beautiful trees and ponds.
Areas Of Interest In Guilford
Wilcox Energy
1179 Boston Post Rd
Westbrook, CT 06498
(860) 399-6218
We service all of Guilford, CT including the following zipcode(s): 06437, 06471

Local Reviews
for Guilford, CT
Wilcox Energy
Rated
5.0
out of 5 stars based on
11
customer reviews
---
Really great job
Jonathan

-

Guilford

,

CT

06437



He is spectacular! Extremely professional, helpful, polite. I'm sure you already know he's a gem so definitely keep him! Great job
---
Excellent service!
John

-

Guilford

,

CT

06437



A/C Unit not functioning properly. Technicians were immediately responsive to phone call and arrived within 24 hours. Repaired and cleaned the unit and everything back to normal.
---
Excellent service
Mike

-

Guilford

,

CT

06437



Mike took his time to answer questions, and to explain the service process.
---
Friendly, informative
Andrew

-

Guilford

,

CT

06437



Julie, the account manager has always helped us navigate policies and plans. Roger and his apprentice Mike were prompt for an 8AM appointment to service the oil-fired water heater and furnace. He was very knowledgeable and took the time to explain what they were testing and answer all of my questions. He was great at contextualizing his answers to help me plan for future costs (ie. oil tank, furnace replacement) down the road.
---
great service
Joe

-

Guilford

,

CT

06437



professional, personable and caught a system problem they quickly repaired
---
Fantastic job!!
Jennifer

-

Guilford

,

CT

06437



After multiple trips from service people, Jared diagnosed what no one else saw for years! He came back with Chad and fixed our system and made great friends with our two dogs. Definitely recommend this great team!
---
Great service. Very professional.
Maura

-

Guilford

,

CT

06437



---
Great work done
Jeremy

-

Guilford

,

CT

06437



Jared and Roger were excellent. They were punctual and efficient. They spent time teaching me the different components of the system and how to respond in the event of malfunction. They have continued the reputation of excellent service Wilcox has provided my family since we bought our home.
---
Great service, very reliable!
Jerry

-

Guilford

,

CT

06437



Jared and Roger were very nice, knowledgeable and thorough!
---
Prompt, friendly, and thorough service
William

-

Guilford

,

CT

06437



---
Jake J.
Burnham steel oil boiler tune up
Near

W Lake Ave,

Guilford

,

CT

06437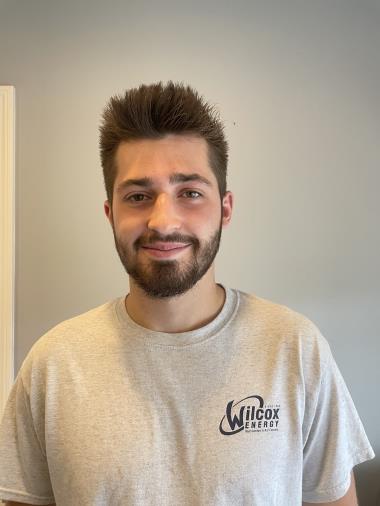 Jared Z.
Fixed humidifier drain
Near

Antoinette Ln,

Guilford

,

CT

06437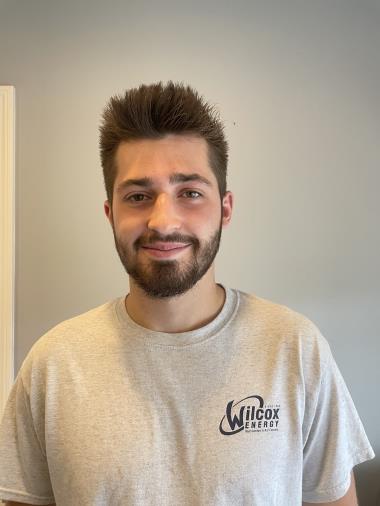 Jared Z.
No ac electrical fault
Near

Walnut Tree Ln,

Guilford

,

CT

06437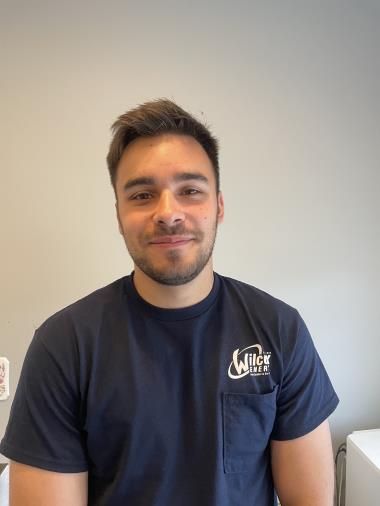 Michael B.
Oil fired Buderus hydro air system and air conditioning annual maintenance
Near

Podunk Rd,

Guilford

,

CT

06437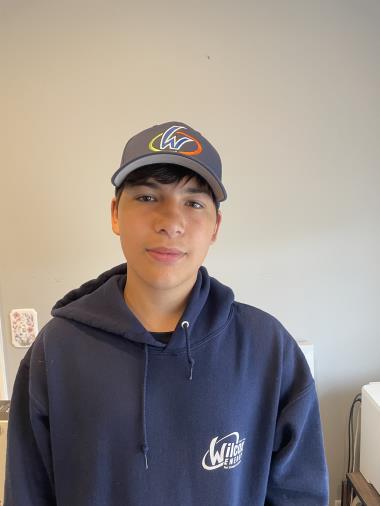 Matthew H.
Bad capacitor on a American standard condensing unit.
Near

Horseshoe Rd,

Guilford

,

CT

06437
Kurtis I.
Rhanni service
Near

Glenwood Dr,

Guilford

,

CT

06437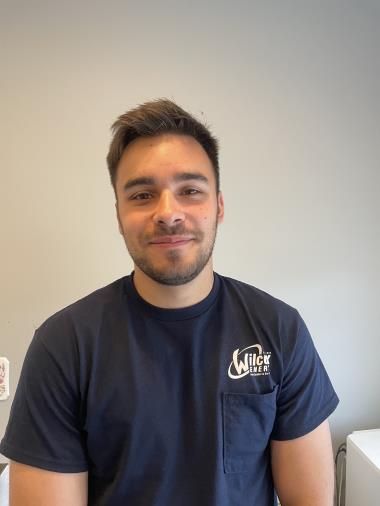 Michael B.
Burnham boiler and AC annual tune up
Near

White Birch Dr,

Guilford

,

CT

06437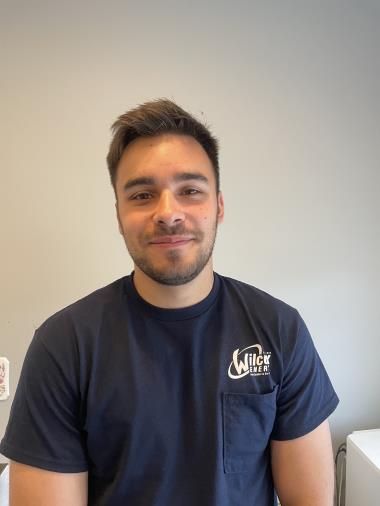 Michael B.
Thermoflo warm air furnace tune up
Near

Durham Rd,

Guilford

,

CT

06437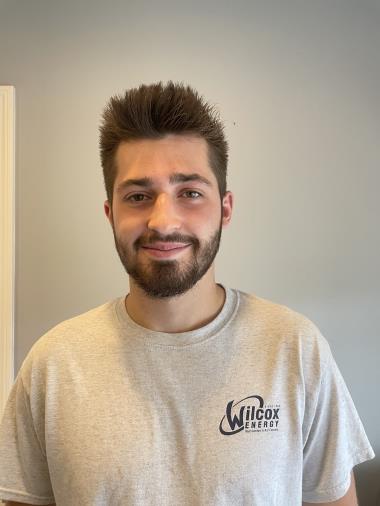 Jared Z.
Gas furnace install
Near

Lakeside Dr,

Guilford

,

CT

06437
Roger S.
Burnham oil tune up
Near

E River Rd,

Guilford

,

CT

06437
William C.
Moving 500 gallon propane tank
Near

Old Sachems Head Rd,

Guilford

,

CT

06437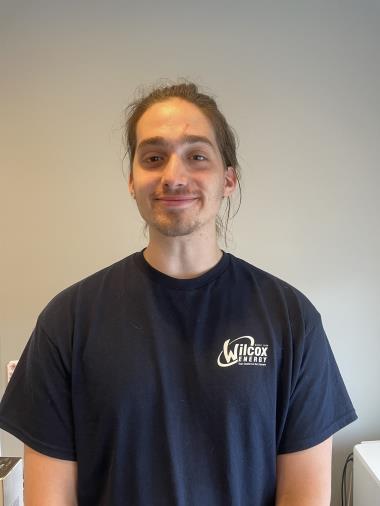 Matthew O.
Tuneups
Near

Antoinette Ln,

Guilford

,

CT

06437
Erik Z.
A/C Tune-up, replaced capacitor in outdoor unit.
Near

Highland Ave,

Guilford

,

CT

06437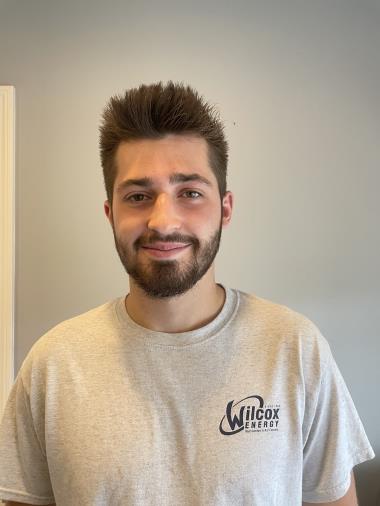 Jared Z.
Zoning work 3 zones new wireless tstats
Near

Tulip Tree Dr,

Guilford

,

CT

06437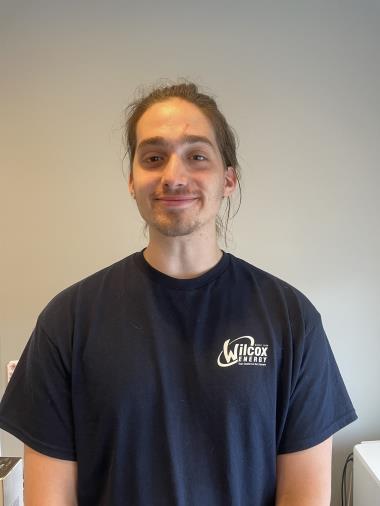 Matthew O.
Burnham Oil Boiler Tuneup
Near

Valley Shore Dr,

Guilford

,

CT

06437