Top Heating and Cooling Contractor Serving Haddam, CT
Wilcox Energy: HVAC Contractors Haddam CT – We service the Haddam area and provide full-service heating and cooling repairs.
We make every effort to keep our customers cool in the summer and toasty warm in the winter. Wilcox Energy has been in business since 1955 and is a local, family run company. When you need a cooling or heating repair, we are here to help. Call us to schedule your appointment. We also handle HVAC system installations and upgrades. Call for a free, in-home quote.
Trust Wilcox Energy for all of your traditional HVAC, ductless heating and cooling as well as heat pump needs. You can count on us to get it right the first time, guaranteed. We offer free second opinions for all HVAC upgrades and installations. Wilcox Energy is committed to ensuring the indoor comfort of our customers in Haddam, CT. Over the years we have gained the trust of our loyal customer base by providing affordable and efficient solutions. You can count on Wilcox Energy to meet all of your home comfort needs!
We offer the following services:
Haddam Air Conditioning Repairs

Haddam Furnace Repairs

Haddam Boiler Repairs

Heat Pump Repairs in Haddam CT

HVAC Repair Service in Haddam

Heating System Upgrades in Haddam CT

Air Conditioning System Upgrades in Haddam CT

New HVAC System Installations in Haddam

Haddam Emergency HVAC Repairs
We are qualified to install the following brands of HVAC systems: Trane, Mitsubishi, Thermo Pride, Buderus, Peerless, Veismann, Bosch, and Bosch. And, we fix most major brands. Regardless of the type of heating and cooling system installed in your home, you can count on Wilcox Energy for all your HVAC repair, upgrade and installation needs! Read more.
Wilcox Energy
Local Residential HVAC Contractors Serving Haddam
If you have a damaged AC unit at home and find yourself asking "Who are the very best residential HVAC contractors near me?", then we have a solution. Wilcox Energy provides the best HVAC contractors in Haddam! Our highly-skilled, committed, and professional contractors will repair your damaged AC unit guaranteed!
When you're searching for air conditioning contractors in your area, Wilcox Energy is here for you. We provide our repair services throughout southeastern Connecticut. View all of the things that our customers have to say about Wilcox Energy here. We will work right from your house so that your broken AC unit will be fixed in the same day. We stock our repair vans with the most common AC unit equipment to quickly fix your central AC system. Because of this, we reduce the need for shipping and are able to repair damages in the same day!
Haddam Air Conditioning Repair Services
In the hot summer months, nothing is worse than a broken AC unit in your home! If you want top-notch, state of the art air conditioning repair service, do not hesitate to connect with Wilcox Energy! Working with speed, our servicemen will repair your air conditioning before the day is done! We work on most major brands of AC systems such as American Standard, Carrier, Goodman, Trane, Rheem, Lennox, York, Ruud, etc.
Within our service boundaries, we provide reliable HVAC repairs by equipping our contractors with the proper tools and knowledge to repair your home air conditioning. Stocked with modern tools, our staff work from our service trucks in order to quickly repair your broken HVAC unit. We are the area's most reliable residential air conditioning repair contractor!
Call Wilcox Energy today for affordable and quick repairs!

Typical Central Air Conditioning Problems
Below are some problems that people recognize if their HVAC unit is not working properly. These questions are very typical and we are the ones who have all the answers! As soon as you call us describing the problem, one of our contractors will be sent to your home immediately.
My HVAC system is not working correctly, how do I reset it?
My home air conditioner is continually running but there is no cold air blowing
My home's outside AC unit is not running but the inside unit is, what's wrong?
My home is very hot and the heating and cooling system will not turn on
Why did my HVAC suddenly stop working?
Is there an issue with a dirty air filter causing my AC system to not work correctly?
What causes my home AC compressor to stop running?
Furnace Repair In Haddam CT
The worst time to have a broken heating system is in the middle of the winter season.
No one wants to stress about losing heating. At Wilcox Energy, we offer the best heating furnaces on the market that will keep you and your family warm during the cold winter months. Our HVAC contractors are trained in all of the most latest technologies. Whether you have a gas, propane, or oil furnace, we are prepared to repair any type/model of furnace you have in your home.
We are desired furnace repair specialists in the area and we will always fix your heating unit when problems arise. We have been in this business for over six decades and we are the experts when it concerns broken furnaces! If you need a central heater repaired, you will not be disappointed with our emergency heating repair services.
Haddam Heating Repair Service
Do not wait to call us if you have a heater furnace that needs to be fixed as quickly as possible. No one wants to face the hassle of a broken gas, oil, or propane heater, so our contractors make it as easy as possible. Due to our extensive knowledge and skilled employees, we are the people to consult with for any furnace damage or repair you may need.
Without having a functioning heater, you won't have any type of heat source for your home and your house will be frigid. We specialize in repairing broken furnaces so that you don't have to live day in day out without any heat! If you find that you need an oil heater repair, our professional technicians will have the solution to your problem. All you need to do is call us at (860) 399-6218.
HVAC Upgrade & Replacement Contractor Haddam Connecticut
Sometimes, replacing AC systems can be pricey for you and your family. At Wilcox Energy, we strive to help you make a decision that fits your economic needs. When it's time for your HVAC unit to be changed for something more efficient, contact us because we will install state of the art appliances into your home or business. We will make sure that when we install a new AC system in your home, you will not have to worry about calling a contractor every few months to get it repaired.
Our highly skilled contractors will give you honest, very affordable, and fair quotes for your HVAC upgrade and replacement. Do not hesitate to give us a call at (860) 399-6218.
Haddam has a population of 8,260 and is located in Middlesex County at: Latitude 41.48126 and Longitude -72.54815. Haddam's median income is $99,866 and the number of households is 3,268.
Haddam is west of the Connecticut River and south of Middletown. Haddam, CT is north of Chester and is neighbors with East Haddam. A large part of Haddam is the Cockaponset State Forest. This state forest offers many trails for biking, hiking, and skiing in the winter. This is a great place to teach boy and girl scouts about nature and survival. The Blue Oar is a local seafood restaurant that sits right on the edge of the Connecticut River. This BYOB dining establishment offers seasonal seafood as well as burgers. In the spring, summer, and early fall, people love sitting outside to take in the views of the river. In the middle of Haddam is a unique book store called Sea Fever Books. This bookstore is one of a kind. They specialize in providing information about all kinds of boats and history about sailing. Sea Fever Books has been in the business for over thirty years and they mostly target the greater New England area.
Areas Of Interest In Haddam
Wilcox Energy
1179 Boston Post Rd
Westbrook, CT 06498
(860) 399-6218
We service all of Haddam, CT including the following zipcode(s): 06422, 06424, 06438, 06441, 06469

Local Reviews
for Haddam, CT
Wilcox Energy
Rated
5.0
out of 5 stars based on
6
customer reviews
---
Jared is AWESOME! Excellent service !
Michele

-

Haddam

,

CT

06441



Wilcox is a very well run company. And the people who work for this company are exceptional. Jared was at our home for a service call . Jared is the nicest , most polite and sincere young man ! He explained everything he was doing as he was troubleshooting our AC. Jared even spoke to my husband on the phone while he was diagnosing the issue with the AC so I didn't have to explain everything to my husband . Next time you call Wilcox , request Jared , he's professional, knowledgeable and just a really kind person .
---
On time, so nice, very efficient!
Stacy

-

Haddam

,

CT

06441



Great
---
Great Install
Susan

-

Haddam

,

CT

06441



Very promo, friendly, clean, and professional
---
Awesome service! Best decision switching to Wilcox. We have been satisfied with oil and have now switched our propane. Prompt, excellent, friendly, q
Kendzior

-

Haddam

,

CT

06441



Excellent would highly recommend.
---
Excellent service
Larry

-

Haddam

,

CT

06441



---
Quick, clean, efficient!
Maureen

-

Haddam

,

CT

06441



Always a great experience with Wilcox. Courteous, great service, and always willing to answer questions.
---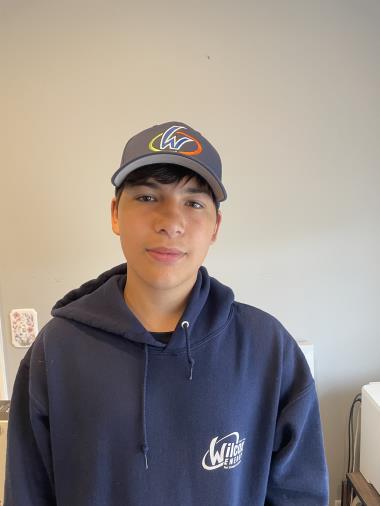 Matthew H.
Installation of Trane gas furnace.
Near

Dickinson Rd,

Haddam

,

CT

06438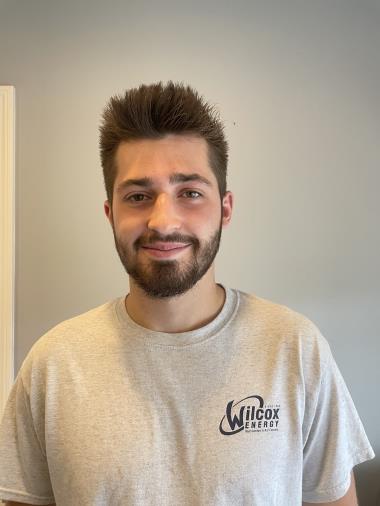 Jared Z.
Too much ac. Damper issue
Near

Bartman Rd,

Haddam

,

CT

06441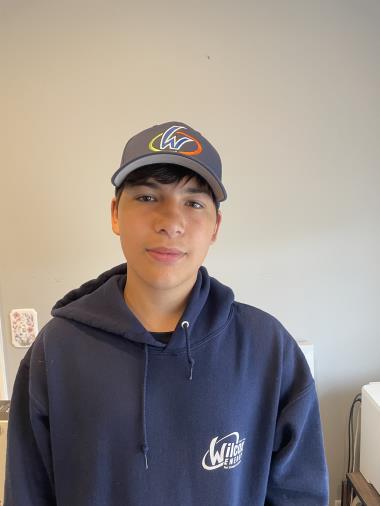 Matthew H.
Service call: AC would not turn off. Thermostat was calling for cooling in a non insulated room.
Near

Williamsburg Rd,

Haddam

,

CT

06441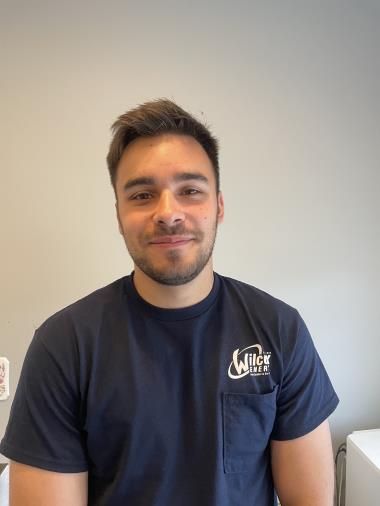 Michael B.
Fujitsu ductless mini split annual tune up
Near

Gunger Hill Rd,

Haddam

,

CT

06441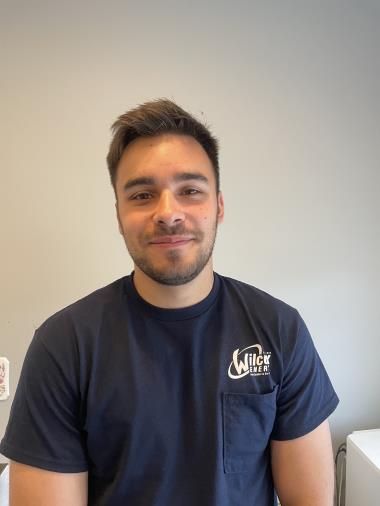 Michael B.
Mitsubishi ductless mini split tune up
Near

Gunger Hill Rd,

Haddam

,

CT

06441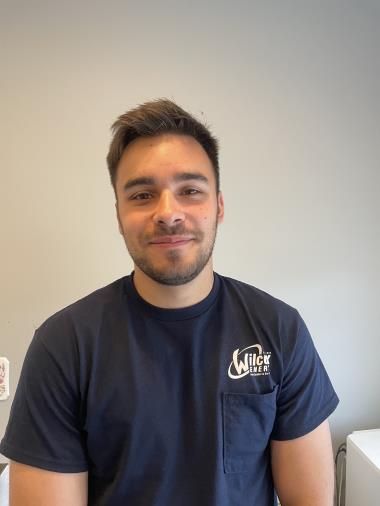 Michael B.
Thermopride warm air furnace tune up
Near

Maple Ave W,

Haddam

,

CT

06441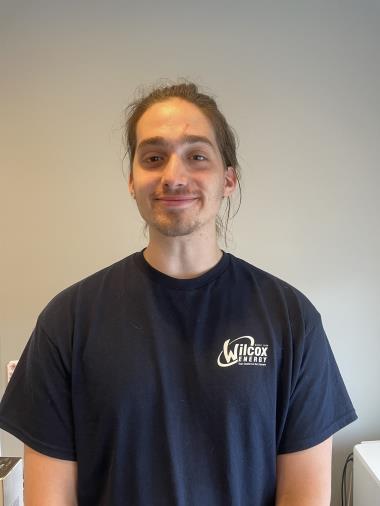 Matthew O.
A/C tuneup
Near

Gunger Hill Rd,

Haddam

,

CT

06441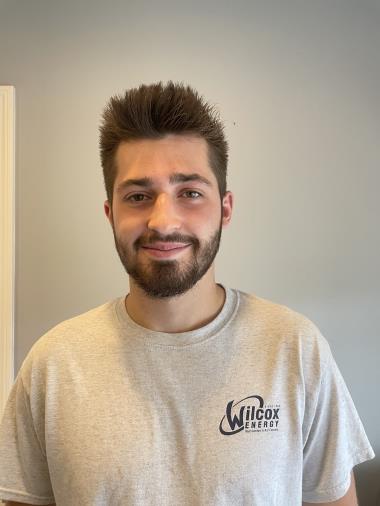 Jared Z.
Tune up
Near

Laurel Grove Dr,

Haddam

,

CT

06441
William C.
I am piping around a generator
Near

Arkay Dr,

Haddam

,

CT

06441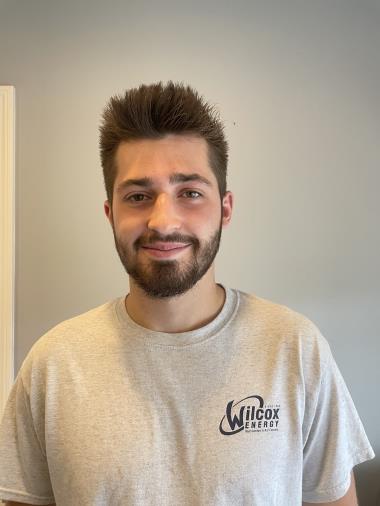 Jared Z.
Utica tune up
Near

Dickinson Rd,

Haddam

,

CT

06438
Roger S.
Utica oil boiler tu e I Utica oil boiler tune up
Near

Gunger Hill Rd,

Haddam

,

CT

06441
Vidal V.
Annual heating tune up on utica boiler.
Near

Dickinson Rd,

Haddam

,

CT

06438
John C.
Tuneup Tpride!!! Gotta love those Tprides
Near

Dublin Hill Rd,

Haddam

,

CT

06441
Vidal V.
Bryant furnace, no heat. Bad control board.
Near

Williamsburg Rd,

Haddam

,

CT

06441