Top Heating and Cooling Contractor Serving Lyme, CT
Wilcox Energy: HVAC Contractors Lyme CT – We service the Lyme area and provide full-service heating and cooling repairs.
You can count on Wilcox Energy to keep you and your family comfortable year-round. We have been servicing customers since 1955. Our team is ready to handle all of your heating and cooling needs. Contact us today to schedule an appointment.
Trust Wilcox Energy for all of your traditional HVAC, ductless heating and cooling as well as heat pump needs. You can count on us to get it right the first time, guaranteed. We offer free second opinions for all HVAC upgrades and installations. Wilcox Energy is committed to ensuring the indoor comfort of our customers in Lyme, CT. Over the years we have gained the trust of our loyal customer base by providing affordable and efficient solutions. You can count on Wilcox Energy to meet all of your home comfort needs!
We provide the following services:
Lyme Air Conditioning Repairs

Lyme Furnace Repairs

Lyme Boiler Repairs

Heat Pump Repairs in Lyme CT

HVAC Repair Service in Lyme

Heating System Upgrades in Lyme CT

Air Conditioning System Upgrades in Lyme CT

New HVAC System Installations in Lyme

Lyme Emergency HVAC Repairs
We are qualified to install the following brands of HVAC systems: Trane, Mitsubishi, Thermo Pride, Buderus, Peerless, Veismann, Bosch, and Bosch. And, we repair most major brands. Regardless of the type of heating and cooling system installed in your home, you can count on Wilcox Energy for all your HVAC repair, upgrade and installation needs! Read more.
Wilcox Energy
Local Residential HVAC Contractors Serving Lyme
You can count on us when looking for HVAC contractors near me anytime that your home AC unit malfunctions. Wilcox Energy provides the best HVAC contractors in Lyme! Our highly-skilled, dependable, and professional contractors will repair your damaged air conditioning unit guaranteed!
Where is the closest HVAC near me? The answer is simple, Wilcox Energy. We offer our repair services throughout southeastern Connecticut. Check out our customer reviews here. Our licensed contractors will come to you so that you don't need to leave the comfort of your house. We stock our repair vans with the most common AC equipment to quickly fix your AC system. We pride ourselves in fixing your damaged AC unit on the same day we come to fix it.
Lyme Air Conditioning Repair Services
Your family's worst nightmare would be realizing your air conditioning is broken during the peak of the humid summer months. If you want HVAC repairs to be fixed the right way on the first visit, call us at (860) 399-6218. Our home AC repair experts will get your AC unit back up and running in no time! Since we are familiar with many brands of HVAC systems, there is not a single air conditioning unit that we can not take care of.
We provide complete services to our entire service area across southeastern Connecticut. A broken central air system is no match for our contractors as they work with the latest technology to completely repair your air conditioning unit. Click on this link to see our customers' online reviews.
Call Wilcox Energy today for reasonable and quick services!

Typical Central Air Conditioning Problems
Here are some common questions and concerns clients have when their central air system is down. If you realize your home HVAC system is not functioning, do not hesitate to contact Wilcox Energy to receive honest answers to your questions! We will dispatch our service technicians to provide central air conditioning service ASAP.
My heating and cooling system is not working correctly, how do I reset it?
My home air conditioner is constantly running but there is no cold air blowing
My home's outside AC unit is not running but the inside unit is, what's wrong?
My home is very hot and the central AC system will not turn on
Why did my AC suddenly stop working?
Is there an issue with a dirty air filter causing my AC system to not work correctly?
What causes my home AC compressor to stop running?
Furnace Repair In Lyme CT
A damaged heating furnace in the winter can affect your health and well-being.
No one wants to worry about losing heating. At Wilcox Energy, we provide the best heating furnaces on the market that will keep you and your family comfortable during the cold winter months. Properly trained, our employees work with the best equipment available in order to fix your heating furnace. We are supplied to handle any kind of damaged furnace ranging from propane, gas, and oil furnaces.
When you need to ask "Hey Siri, where's the best furnace repair near Lyme?", you can rely on Wilcox Energy to be there for your heater repair needs! We have been in the business for over six decades and we are the professionals when it comes to broken furnaces! When you need an immediate furnace repair, Wilcox Energy will be ready to assist you by any means necessary.
Lyme Heating Repair Service
If you need a propane heater repair immediately, we will arrive at your home or business ASAP. Heating systems can be very sophisticated, so our contractors will help you identify the problem and fix it for you. With our expertise, you will not want anyone else other than Wilcox Energy repairing your heating unit!
Without a functioning heater, you won't have any kind of heat source for your home and your house will be frigid. We specialize in repairing broken furnaces so that you don't have to live day in day out without any heat! If you find that you need an oil heater repair, our professional technicians will have the solution to your problem. You can reach us at (860) 399-6218 if you need a heating furnace professional to take a look at your heating system.
HVAC Upgrade & Replacement Contractor Lyme Connecticut
Are you stressed over expensive HVAC replacement costs? At Wilcox Energy, we strive to help you make a decision that fits your economic needs. When your heating and cooling systems need regular repairs, it may be time to think about an upgrade and replacement system. We will make sure that when we install a new HVAC system in your home, you will not have to worry about calling a technician every few months to get it repaired.
Our highly skilled specialists will give you honest, very affordable, and reasonable quotes for your HVAC upgrade and replacement. Do not hesitate to give us a call at (860) 399-6218.
Lyme has a population of 2,355 and is located in New London County at: Latitude 41.39861 and Longitude -72.33155. Lyme's median income is $81,650 and the number of households is 1,077.
Lyme, CT sits on the eastern banks of the Connecticut River. Lyme is east of Montville and south of Salem. The Beckett Hill State Park Reserve is a beautiful place for a hike and picnic. The Uncas Pond and Norwich Pond, both in the state park, have hiking trails that run on the banks of the ponds. The ponds are great for kayaking/canoeing, and there are many creeks in the park that are great for collecting rocks. On the Hamburg Cove is the Hamburg Cove Yacht Club. It is a small yacht club that is in a scenic location. In the fall, the leaves turn a bright orange and red that looks amazing when reflecting off the water. The Hamburg Cove Yacht Club is located on 13 Cove Road.
Areas Of Interest In Lyme
Wilcox Energy
1179 Boston Post Rd
Westbrook, CT 06498
(860) 399-6218
We service all of Lyme, CT including the following zipcode(s): 06371, 06417, 06420, 06439

Local Reviews
for Lyme, CT
Wilcox Energy
Rated
5.0
out of 5 stars based on
22
customer reviews
---
Totally satisfied
Jeff

-

Lyme

,

CT

06371



Knowledgeable, thorough and friendly
---
Excellent service, Chad did a great job and we were extremely pleased with his performance.
John G

-

Lyme

,

CT

06371



Wilcox Oil always provides excellent service and the employees are a reflection of the commitment to quality customer service in practice. We are always grateful for your dedication to quality care.
---
Furnace repair
Karen

-

Lyme

,

CT

06371



Kurtis was great. Courteous, thoughtful and technically very knowledgeable. He figured out our problem right away and fixed it.
---
Reliable prompt service
Murumees

-

Lyme

,

CT

06371



Outstanding and responsive service. Courteous and knowledgeable technicians.
---
Great work
Tom

-

Lyme

,

CT

06371



Vidal and John are awesome. Very professional, very thorough. The finished job is super clean we are very happy.
---
All one could ask
Mary

-

Lyme

,

CT

06371



Jared and Eric should be poster people for employees we all want. They were efficient, patient, took time to explain and were funny! Starting with their on time arrival and finishing with their recommendations I don't think anyone could ask for more professional service. Wilcox has always been a customer service business, with these two, they have upped their game.
---
Great service, polite, communicative and responsive.
Elizabeth

-

Lyme

,

CT

06371



Jared was polite, told me everything he was doing before he did it and was accommodating of my requests. Couldn't have been better!
---
Great service
Andrew

-

Lyme

,

CT

06371



Vidal was extremely knowledgeable and thoughtful when he responded to my call on a Sunday evening. After diagnosing the issue he promptly ordered the parts and installed them the morning they arrived. The entire Wilcox team was extremely responsive and helpful every step of the way. Thank you for the service and peace of mind that you have us covered when we need you!
---
Same-day service, helpful technician
Ethan

-

Lyme

,

CT

06371



I was pleased that Wilcox gave me same-day service to address a burner fault I was having. (I have a service contract.) The field tech, Michael, diagnosed the problem within moments, and communicated his plan to fix it. He took a minute to educate me about my system, and proposed an improvement that would eliminate this problem in the future.
---
Excellent service
John

-

Lyme

,

CT

06371



Jared was very professional and answered all of my questions.
---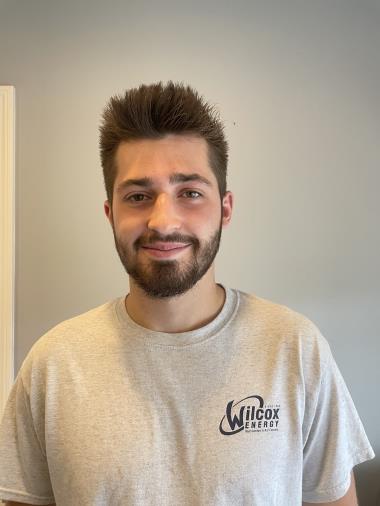 Jared Z.
Sooting and tune up on buderus
Near

Blood St,

Lyme

,

CT

06371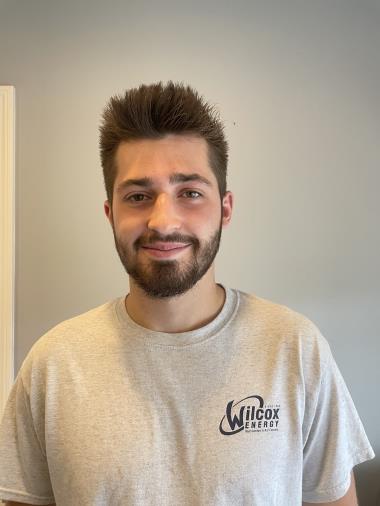 Jared Z.
Tune up
Near

Joshuatown Rd,

Lyme

,

CT

06371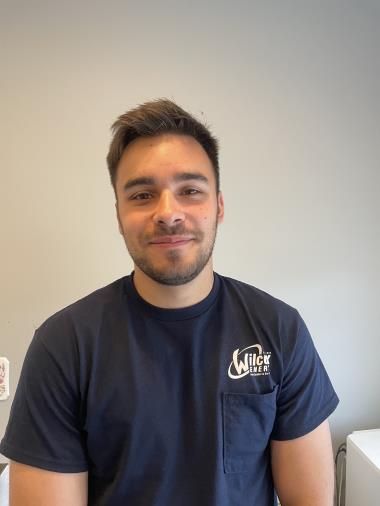 Michael B.
Buderus oil fired boiler and AC annual maintenance
Near

Pond Holw Rd,

Lyme

,

CT

06371
Chad C.
I needed to add refrigerant to AC system
Near

Clark Rd,

Lyme

,

CT

06371
Kurtis I.
Buderus service
Near

Hamburg Rd,

Lyme

,

CT

06371
Kurtis I.
Buderus burner tube and gaskets
Near

Blood St,

Lyme

,

CT

06371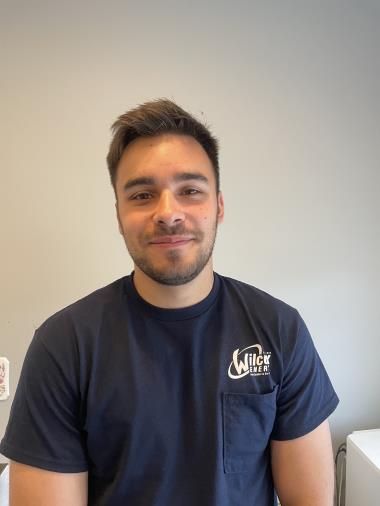 Michael B.
Utica boiler tune up
Near

Hamburg Rd,

Lyme

,

CT

06371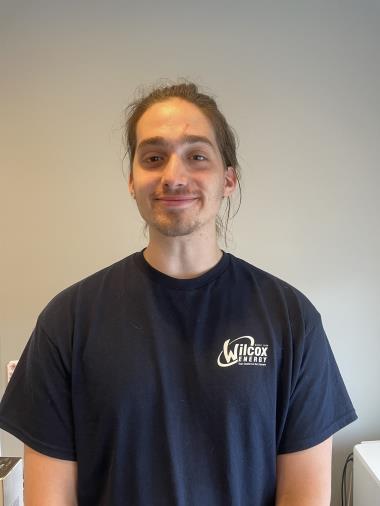 Matthew O.
Boiler tuneup
Near

Blood St,

Lyme

,

CT

06371
Vidal V.
New Mitsubishi mini split install
Near

Burr Rd,

Lyme

,

CT

06371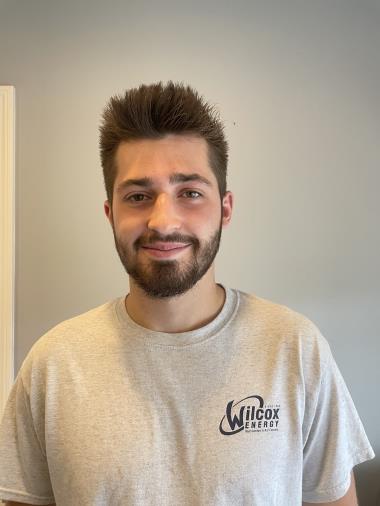 Jared Z.
Ac service call
Near

Hamburg Rd,

Lyme

,

CT

06371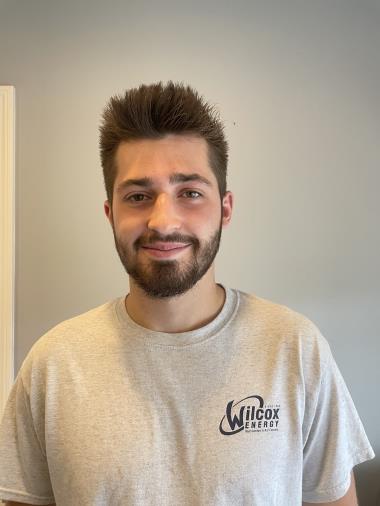 Jared Z.
3 AC tune ups fix wiring add gas
Near

Sterling Hill Rd,

Lyme

,

CT

06371
Roger S.
Buderus oil tune up
Near

Oak St,

Lyme

,

CT

06371
Vidal V.
Install hydrocoil attic unit
Near

Hamburg Rd,

Lyme

,

CT

06371
Michael M.
Buderus boiler with Carlin burner going off on reset
Near

Cove Rd,

Lyme

,

CT

06371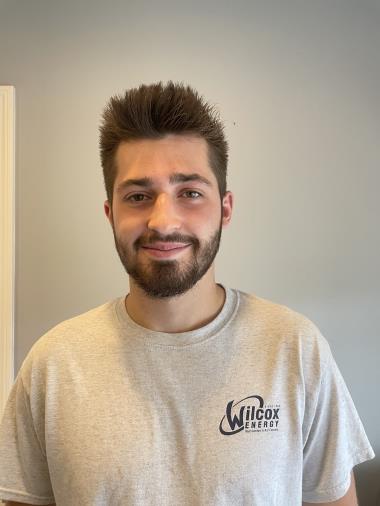 Jared Z.
Replaced pilot assembly on fireplace
Near

Blood St,

Lyme

,

CT

06371