Top Heating and Cooling Contractor Serving Old Lyme, CT
Wilcox Energy: HVAC Contractors Old Lyme CT – We service the Old Lyme area and provide full-service heating and cooling repairs.
We strive to keep our customers cool in the summer and toasty warm in the winter. Wilcox Energy has been in business since 1955 and is a local, family run company. We repair most major brands of heating and cooling equipment. When you need a cooling or heating repair, we are here to help. Call us to schedule your appointment. We also handle HVAC system installations and upgrades. Call for a free, in-home quote.
Trust Wilcox Energy for all of your traditional HVAC, ductless heating and cooling as well as heat pump needs. You can count on us to get it right the first time, guaranteed. We offer free second opinions for all HVAC upgrades and installations. Wilcox Energy is committed to ensuring the indoor comfort of our customers in Old Lyme, CT. Over the years we have gained the trust of our loyal customer base by providing affordable and efficient solutions. You can count on Wilcox Energy to meet all of your home comfort needs!
We perform the following HVAC services:
Old Lyme Air Conditioning Repairs

Old Lyme Furnace Repairs

Old Lyme Boiler Repairs

Heat Pump Repairs in Old Lyme CT

HVAC Repair Service in Old Lyme

Heating System Upgrades in Old Lyme CT

Air Conditioning System Upgrades in Old Lyme CT

New HVAC System Installations in Old Lyme

Old Lyme Emergency HVAC Repairs
We work on most major brands of HVAC equipment including Trane, Tempstar, Mitsubishi, Fujitsu, Thermo Pride, Granby, Peerless, Arcoaire, Rheem, Ruud, Fujitsu, Buderus, Peerless, Veismann, Bosch and more! We are authorized dealers for Mitsubishi, Trane, Thermo Pride, Peerless, Bosch, Buderus, and Veismann. Have confidence knowing that when you call Wilcox Energy, your HVAC system will be repaired quickly and cost-efficiently! Read more.
Wilcox Energy
Local Residential HVAC Contractors Serving Old Lyme
You can count on us when looking for HVAC contractors near me on Google anytime that your home AC unit stops working. At Wilcox Energy, we take great pleasure in the high quality HVAC experts that we train and develop. Our highly-skilled, committed, and professional contractors will repair your damaged AC unit guaranteed!
Where is the closest HVAC contractor near me? The answer is simple, Wilcox Energy. Working for you along Connecticut's shoreline, our services are second-to-none. Check out our customer reviews here. Our technicians will come to you so that you don't need to leave the comfort of your home. We fully stock our repair vans to minimize the downtime when it comes to fixing your heating and air conditioning system. Due to this, we reduce the need for ordering replacement parts and have the capacity to repair damages in the same day!
Old Lyme Air Conditioning Repair Services
Your family's worst nightmare would be realizing your air conditioning is broken during the peak of the humid summer months. If you want top-notch, state of the art air conditioning repair service, do not hesitate to connect with Wilcox Energy! Working with speed, our servicemen will fix your air conditioning before the day is done! We deal with most major brands of central air conditioning systems such as American Standard, Carrier, Goodman, Trane, Rheem, Lennox, York, Ruud, etc.
Within our service boundaries, we provide the best HVAC repairs by equipping our contractors with the proper tools and knowledge to repair your home central air conditioning. A broken central air system is no match for our contractors as they work with the latest technology to completely repair your air conditioning unit. You can trust us to fix your HVAC unit with dedication and purpose!
Call Wilcox Energy today for reasonable and quick repairs!

Typical Central Air Conditioning Problems
Below are some problems that people recognize if their AC system is not working properly. If you are experiencing similar types of cooling problems, contact us immediately! As soon as you call us describing the problem, one of our contractors will be sent to your home immediately.
My central AC system is not working correctly, how do I reset it?
My home air conditioner is continually running but there is no cool air blowing
My home's outside AC unit is not running but the inside unit is, what's wrong?
My home is extremely hot and the heating and cooling system will not turn on
Why did my HVAC suddenly stop working?
Is there an issue with a dirty air filter causing my AC system to not work correctly?
What causes my home AC compressor to stop running?
Furnace Repair In Old Lyme CT
A damaged heating furnace in the winter can affect your health and well-being.
No one wants to stress about losing heating. When you need an emergency furnace repair, you can rely on the fast, helpful, and affordable heating system repair technicians from Wilcox Energy. Properly trained, our employees work with the best equipment available in order to fix your heating furnace. We work with all major brands of heating systems including gas, oil and propane furnaces.
We are the best furnace repair professionals in the area and we will always fix your heater when problems arise. We have been in the business for over six decades and we are the specialists when it comes to broken furnaces! In an emergency situation, our professionals are on standby to respond to your needs ASAP.
Old Lyme Heating Repair Service
When your oil heater is broken, our contractors will quickly arrive at your home or business to assess the situation and make any fixes that are needed. No one wants to face the hassle of a broken gas, oil, or propane heater, so our contractors make it as easy as possible. With our expertise, you will not want anyone else other than Wilcox Energy repairing your heating system!
One thing is for sure: without fuel (propane or heating oil), your house will not be warm. When your oil heater needs repairs, there is no need to stress because Wilcox Energy has your back! Our hardworking technicians will help you identify the problem with your heating appliances and they will work to fix it immediately. All you need to do is call us at (860) 399-6218.
HVAC Upgrade & Replacement Contractor Old Lyme Connecticut
Sometimes, replacing AC systems can be pricey for you and your family. Our goal is to help you upgrade and replace your current HVAC system in the most efficient and affordable way. When your heating and cooling systems need frequent repairs, it may be time to consider an upgrade and replacement system. We will make sure that when we install a new AC system in your home, you will not have to worry about calling a contractor every few months to get it repaired.
Our highly skilled technicians will give you honest, very affordable, and fair quotes for your HVAC upgrade and replacement. Do not hesitate to give us a call at (860) 399-6218.
Old Lyme has a population of 7,432 and is located in New London County at: Latitude 41.3159315 and Longitude -72.3289715. Old Lyme's median income is $95,463 and the number of households is 2,958.
Old Lyme is a city in Connecticut that borders the Long Island Sound. To the east of Old Lyme is East Lyme, to the west is Old Saybrook, and to the north is Lyme. Located on 40 McCurdy Road is the Old Lyme Country Club. This country club is known for having a challenging golf course. Also, Old Lyme Country Club has been known to be a great place to host events or parties. Also in Old Lyme, CT is The Divine Wine Emporium. The Divine Wine Emporium is a few minutes drive off of I-95 and is located at 275 W Main Street. They are a local wine store that has great reviews on Google. Ken, the owner of The Divine Wine Emporium, is very helpful and treats all of his customers with respect. Ken has been involved with the wine industry for 37 years. If you're looking for a place to eat, then the Hideaway Restaurant and Pub is calling your name. They are on 19 Halls Road and are a local American pub.
Areas Of Interest In Old Lyme
Wilcox Energy
1179 Boston Post Rd
Westbrook, CT 06498
(860) 399-6218
We service all of Old Lyme, CT including the following zipcode(s): 06371, 06376

Local Reviews
for Old Lyme, CT
Wilcox Energy
Rated
5.0
out of 5 stars based on
87
customer reviews
---
Excellent Service
Nancy

-

Old Lyme

,

CT

06371



Incredible experience , great and pleasant service
---
Excellent
Tula

-

Old Lyme

,

CT

06371



---
Excellent Service!!
Karen

-

Old Lyme

,

CT

06371



Jared and Matt are extremely competent and thorough. They explain in detail what has been done and leave us feeling very confident in our system. They are true professionals and perfect gentlemen.
---
Wilcox to the Rescue
Kevin

-

Old Lyme

,

CT

06371



Great Job Jared and Mike we are ready for winter Thanks
---
Fixing a furnace leak
Mike

-

Old Lyme

,

CT

06371



The crew were knowledgeable and helpful. Problem was fixed in an efficient and timely manner.
---
Great Service!
Lawrence

-

Old Lyme

,

CT

06371



---
Excellent service!
Frampton

-

Old Lyme

,

CT

06371



Great service, very timely and friendly technicians!
---
Avery was excellent!!
Cindy

-

Old Lyme

,

CT

06371



Avery was excellent!! Very professional, thorough, informative, and good communication.
---
Excellent Service
Karen

-

Old Lyme

,

CT

06371



Jared came one day and assessed the problem, sent me pictures of the bad item, it was ordered and he installed it the very next day. He is knowledgeable, polite and I am very happy with him and this company.
---
Excellent service and very knowledgeable.
John

-

Old Lyme

,

CT

06371



Throughout the entire process we were impressed with the knowledge about the process and the installed units. Very patient in answering any questions we had and encouraged our involvement.
---
John C.
Installation of new Williamson furnace
Near

Browns Ln,

Old Lyme

,

CT

06371
Jake J.
Burnham Oil Boiler Tune Up
Near

Rowland Rd,

Old Lyme

,

CT

06371
Jake J.
Granby Oil Furnace Tune Up
Near

Duchess Dr,

Old Lyme

,

CT

06371
Jake J.
Patriot Oil Furnace Tune Up
Near

Duchess Dr,

Old Lyme

,

CT

06371
Jake J.
Buderus Oil Boiler Tune Up
Near

Hamburg Rd,

Old Lyme

,

CT

06371
Jake J.
Williamson Oil Furnace Tune Up
Near

Beaulieu Dr,

Old Lyme

,

CT

06371
Jake J.
Oil Boiler Tune Up
Near

Beaulieu Dr,

Old Lyme

,

CT

06371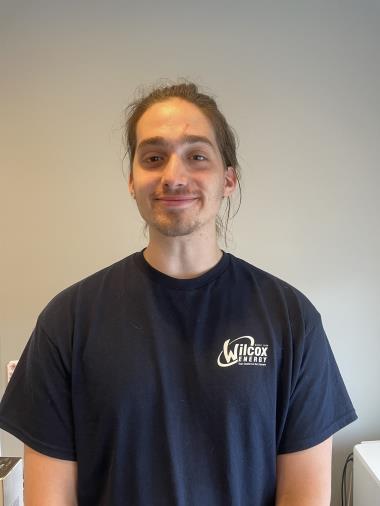 Matthew O.
Peerless oil boiler tuneup
Near

Neck Rd,

Old Lyme

,

CT

06371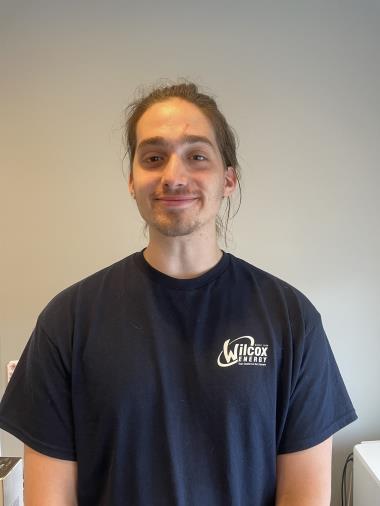 Matthew O.
Williamson oil furnace
Near

Shore Rd,

Old Lyme

,

CT

06371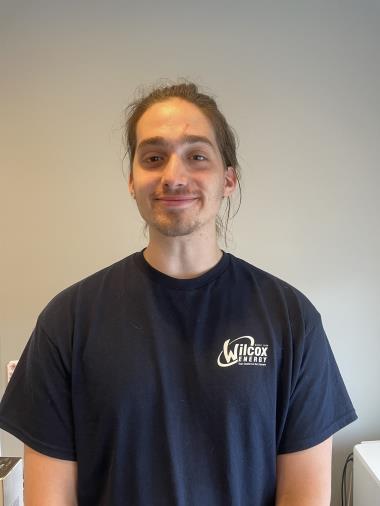 Matthew O.
Buderus tuneup
Near

Old Stagecoach Rd,

Old Lyme

,

CT

06371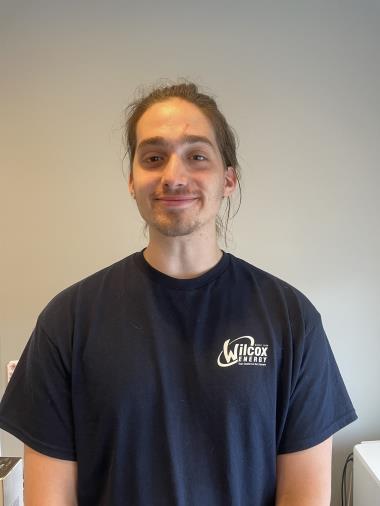 Matthew O.
Williamson furnace tuneup
Near

Mile Creek Rd,

Old Lyme

,

CT

06371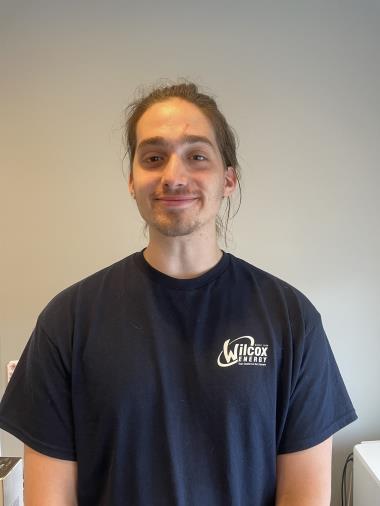 Matthew O.
Air filter replacement
Near

Parsons Farm Ln,

Old Lyme

,

CT

06371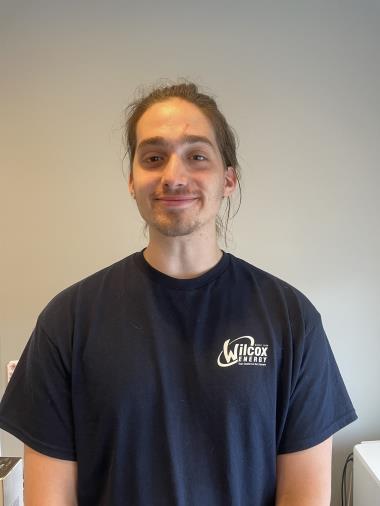 Matthew O.
No heat- buderus
Near

Wood Ridge Hills Rd,

Old Lyme

,

CT

06371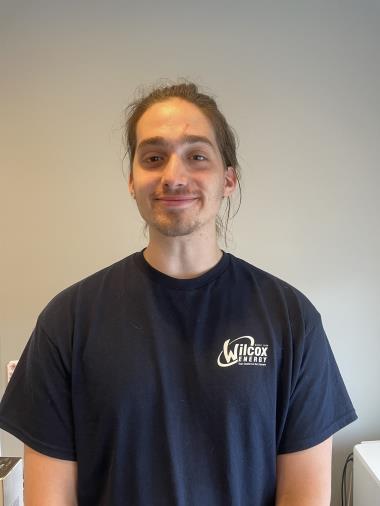 Matthew O.
Burnham Boiler tuneup
Near

Riverbend Rd,

Old Lyme

,

CT

06371
Kurtis I.
Pureless tune up
Near

Shore Rd,

Old Lyme

,

CT

06371