Top Heating and Cooling Contractor Serving Stonington, CT
Wilcox Energy: HVAC Contractors Stonington CT – We service the Stonington area and provide full-service heating and cooling repairs.
We strive to keep our customers cool in the summer and toasty warm in the winter. Wilcox Energy has been in business since 1955 and is a local, family run company.
We can only provide HVAC services to our automatic propane delivery customers in Stonington, CT
Call us today to arrange an HVAC repair or to request a quote for an HVAC replacement or upgrade. We look forward to working with you!
Trust Wilcox Energy for all of your traditional HVAC, ductless heating and cooling as well as heat pump needs. You can count on us to get it right the first time, guaranteed. We offer free second opinions for all HVAC upgrades and installations. Wilcox Energy is committed to ensuring the indoor comfort of our customers in Stonington, CT. Over the years we have gained the trust of our loyal customer base by providing affordable and efficient solutions. You can count on Wilcox Energy to meet all of your home comfort needs!
We offer the following services:
Stonington Air Conditioning Repairs

Stonington Furnace Repairs

Stonington Boiler Repairs

Heat Pump Repairs in Stonington CT

HVAC Repair Service in Stonington

Heating System Upgrades in Stonington CT

Air Conditioning System Upgrades in Stonington CT

New HVAC System Installations in Stonington

Stonington Emergency HVAC Repairs
We are qualified to install the following brands of HVAC equipment: Trane, Mitsubishi, Thermo Pride, Buderus, Peerless, Veismann, Bosch, and Bosch. And, we repair most major brands. Regardless of the type of heating and cooling system installed in your home, you can count on Wilcox Energy for all your HVAC repair, upgrade and installation needs! Read more.
Wilcox Energy
Local Residential HVAC Contractors Serving Stonington
You can count on us when looking for HVAC contractors near me on Google whenever that your home AC unit malfunctions. At Wilcox Energy, we take great pleasure in the high quality HVAC experts that we train and develop. Our technicians are committed to perfection and excellence, and you and your family deserve nothing less!
Where is the closest HVAC near me? The answer is simple, Wilcox Energy. Working for you along Connecticut's shoreline, our services are second-to-none. View all of the things that our customers have to say about Wilcox Energy here. We will work right from your house so that your broken AC unit will be fixed in the same day. We travel in fully stocked vans so we have all the parts required to fix a damaged AC unit. By having the essential repair HVAC parts stocked in our vans, we drastically eliminate the chance that you'll need to wait a week or more for a part to be shipped.
Stonington Air Conditioning Repair Services
Nothing ruins your summer fun more than sleeping in a hot home with a damaged AC system. If you want central air conditioning repairs to be fixed the right way on the first visit, call us at (860) 399-6218. We strive to get your HVAC system fully operational in as little time as possible! We work with most major brands of HVAC systems such as American Standard, Carrier, Goodman, Trane, Rheem, Lennox, York, Ruud, etc.
Within our service boundaries, we provide the most reliable HVAC repairs by equipping our contractors with the proper tools and knowledge to fix your home air conditioning unit. Our experts travel with all the necessary equipment so that they can fix your air conditioning in a single trip . Go here to see our customers' online reviews.
Call Wilcox Energy today for reasonable and quick services!

Typical Central Air Conditioning Problems
Here are some common questions and concerns clients have when their central air system is down. If you realize your home AC system is not functioning, do not hesitate to contact Wilcox Energy to receive honest answers to your questions! We will dispatch our experts to provide central air conditioning service ASAP.
My HVAC system is not working correctly, how do I reset it?
My home air conditioner is constantly running but there is no cold air blowing
My home's outside AC unit is not running but the inside unit is, what's wrong?
My home is extremely hot and the heating and cooling system will not turn on
Why did my HVAC suddenly stop working?
Is there an issue with a dirty air filter causing my AC system to not work correctly?
What causes my home AC compressor to stop running?
Furnace Repair In Stonington CT
The worst time to have a broken heating system is in the middle of the winter season.
Without a reliable heating furnace, your chances of losing heat during cold months grows. At Wilcox Energy, we offer the best heating furnaces on the market that will keep you and your family comfortable during the frigid winter season. Professionally trained, our employees work with the best equipment available to fix your heating furnace. Whether you have a gas, propane, or oil furnace, we are prepared to repair any type/model of furnace you have in your home.
Our personnel provides first-rate services at affordable rates and they will fix your furnace for you so that you will always have heat in your home. We have been in this business for over six decades and we are the experts when it concerns broken furnaces! When you are in need of an immediate furnace repair, Wilcox Energy will be ready to assist you by any means necessary.
Stonington Heating Repair Service
When your oil heater is broken, our contractors will quickly arrive at your home or business to assess the situation and make any repairs that are needed. Heating systems can be very sophisticated, so our technicians will help you identify the problem and fix it for you. No one is better at repairing heating furnaces than Wilcox Energy, so give us a call at (860) 399-6218 so we can help you fix your heating unit today!
Without having a functioning heater, you won't have any sort of heat source for your home and your house will be frigid. When your oil heater needs repairs, there is no need to worry because Wilcox Energy has your back! Our hardworking technicians will help you identify the problem with your heating appliances and they will work to fix it right away. You are one quick phone call away from speaking to a contractor that is more than willing to fix your broken heating system.
HVAC Upgrade & Replacement Contractor Stonington Connecticut
Afraid that you will receive an unfair HVAC quote? Our goal is to help you update and replace your current HVAC system in the most efficient and affordable way. When your heating and cooling systems need frequent repairs, it may be time to consider an upgrade and replacement system. It can become stressful to repair your heating and cooling system every six months, but at Wilcox Energy, we'll help you replace your current heating and cooling unit for a better one that won't need repairs nearly as often.
Our highly skilled licensed contractors will give you honest, affordable, and reasonable quotes for your HVAC upgrade and replacement. Do not hesitate to give us a call at (860) 399-6218.
Stonington has a population of 900 and is located in New London County at: Latitude 41.33593 and Longitude -71.9059. Stonington's median income is $66,705 and the number of households is 505.
Stonington, Connecticut is a decently sized city that sits near the end of the Long Island Sound. To the east of Stonington is Westerly, CT. To the north of Stonington lies North Stonington. Stonington is easily accessible as I-95 curves right through the middle of the city. On 20 Old Stonington Road sits a local American restaurant called Dog Watch Mystic. Popular menu items can be found under the Dogwiches section. Some of the meals included in this section are the pulled pork sandwich, the dog watch burger, and the BBQ panini. If you need a marina to launch a boat, Stonington On The River is the place to go. It is a very clean area and the people who work their are extremely friendly. It is a protected area and Stonington On The River recently renovated their docks. If you want to golf somewhere, then Elmridge Golf Course is the place for you. The course has twenty-seven holes so you can mix and match where you want to golf. Elmridge Golf Course is located on 229 Elmridge Road.
Areas Of Interest In Stonington
Wilcox Energy
1179 Boston Post Rd
Westbrook, CT 06498
(860) 399-6218
We service all of Stonington, CT including the following zipcode(s): 06378

Local Reviews
for Stonington, CT
Wilcox Energy
Rated
5.0
out of 5 stars based on
3
customer reviews
---
Always professional and flexible!
Kenneth

-

Stonington

,

CT

06378



A great company to work with, although I would like to see them discount the pricing of additional units, since they are already on site, rather than pay full price for each unit.
---
Great service
Patricia

-

Stonington

,

CT

06378



Very professional and explained everything
---
Very great service! Arrived on time. Very informative. Fixed my noise issue
Patricia

-

Stonington

,

CT

06378



---
Roger S.
Empire propane tune up
Near

Flanders Rd,

Stonington

,

CT

06378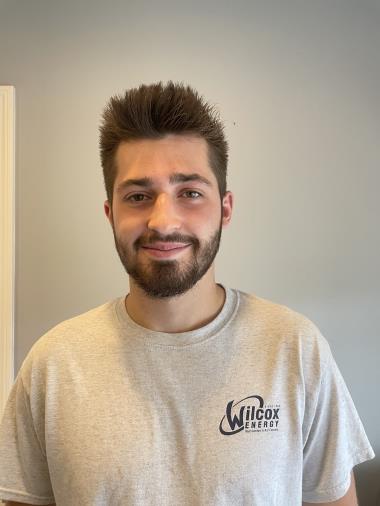 Jared Z.
No hot water, propane slant fin boiler
Near

Montauk Ave,

Stonington

,

CT

06378
Avery W.
Trane gas furnace tune up
Near

Montauk Ave,

Stonington

,

CT

06378
Mike M.
Quoting a propane tank and gas line installation.
Near

Circle Dr,

Stonington

,

CT

06378
Mike M.
Quoting a propane tank and gas line installation
Near

N Main St,

Stonington

,

CT

06378