Top Heating and Cooling Contractor Serving Waterford, CT
Wilcox Energy: HVAC Contractors Waterford CT – We service the Waterford area and provide full-service heating and cooling repairs.
Wilcox Energy has been in business since 1955 and our top priority is to guarantee our customers are comfortable in their homes all year long! Our specialists are trained to repair all major brands of HVAC equipment. Call us today to schedule an HVAC repair or to get a quote for an HVAC replacement or upgrade. We look forward to working with you!
Trust Wilcox Energy for all of your traditional HVAC, ductless heating and cooling as well as heat pump needs. You can count on us to get it right the first time, guaranteed. We offer free second opinions for all HVAC upgrades and installations. Wilcox Energy is committed to ensuring the indoor comfort of our customers in Waterford, CT. Over the years we have gained the trust of our loyal customer base by providing affordable and efficient solutions. You can count on Wilcox Energy to meet all of your home comfort needs!
We provide the following HVAC services:
Waterford Air Conditioning Repairs

Waterford Furnace Repairs

Waterford Boiler Repairs

Heat Pump Repairs in Waterford CT

HVAC Repair Service in Waterford

Heating System Upgrades in Waterford CT

Air Conditioning System Upgrades in Waterford CT

New HVAC System Installations in Waterford

Waterford Emergency HVAC Repairs
We are trained to install the following brands of HVAC equipment: Trane, Mitsubishi, Thermo Pride, Buderus, Peerless, Veismann, Bosch, and Bosch. And, we fix most major brands. Regardless of the type of heating and cooling system installed in your home, you can count on Wilcox Energy for all your HVAC repair, upgrade and installation needs! Read more.
Wilcox Energy
Local Residential HVAC Contractors Serving Waterford
When you are faced with a broken central air conditioner in your home, it is natural to ask yourself, "What HVAC contractors near me can fix my AC system?" At Wilcox Energy, we take great pleasure in the excellent quality HVAC specialists that we train and develop. We have confidence that you will find nothing but the most reliable quality repairs with our staff.
It is usual to ask yourself "Where is the closest HVAC near me?" when your AC system is damaged. Working for you along Connecticut's shoreline, our HVAC repair services are second-to-none. Check out our customer reviews here. We will work right from your house so that your broken AC unit will be fixed in the same day. We fully stock our repair vans to minimize the downtime when it comes to fixing your heating and air conditioning system. We pride ourselves in fixing your damaged AC unit on the same day we come to fix it.
Waterford Air Conditioning Repair Services
In the hot summer months, nothing is more irritating than a broken HVAC unit in your home! If you want top-notch, state of the art air conditioning repair service, do not hesitate to connect with Wilcox Energy! We strive to get your HVAC system fully operational in as little time as possible! Since we are familiar with many brands of HVAC systems, there is not a single air conditioning unit that we can not deal with.
Within our service boundaries, we provide the most reliable HVAC repairs by equipping our contractors with the proper tools and knowledge to fix your home central air conditioning. A broken central air system is no match for our contractors as they work with the latest technology to completely repair your air conditioning unit. You can trust us to fix your HVAC unit with dedication and purpose!
Call Wilcox Energy today for affordable and quick repairs!

Typical Central Air Conditioning Problems
Below are some problems that people recognize if their HVAC unit is not working properly. If you realize your home heating and cooling system is not functioning, do not hesitate to contact Wilcox Energy to receive honest answers to your questions! As soon as you call us describing the problem, one of our contractors will be sent to your home immediately.
My central AC system is not working correctly, how do I reset it?
My home air conditioner is constantly running but there is no cool air blowing
My home's outside AC unit is not running but the inside unit is, what's wrong?
My home is extremely hot and the heating and cooling system will not turn on
Why did my AC suddenly stop working?
Is there an issue with a dirty air filter causing my AC system to not work correctly?
What causes my home AC compressor to stop running?
Furnace Repair In Waterford CT
A damaged heating furnace in the winter can affect your health and well-being.
The last thing you want to be worried about in the middle of a snowstorm is losing heat. When you need an emergency furnace repair, you can trust the fast, friendly, and affordable heating unit repair technicians from Wilcox Energy. With commitment and loyalty to our customers, Wilcox Energy contractors offer nothing other than their best when fixing your home heating unit! We work with all major brands of heating systems including gas, oil and propane furnaces.
Our personnel provides first-rate services at affordable rates and they will fix your furnace for you so that you will always have heat in your home. Having been in the business for 60+ years, we have superior knowledge and expertise for fixing your broken heating unit. When you are in need of an immediate furnace repair, Wilcox Energy will be ready to assist you by any means necessary.
Waterford Heating Repair Service
Do not hesitate to call us if you have a heater furnace that needs to be fixed as quickly as possible. Heating systems can be very complex, so our technicians will help you identify the problem and fix it for you. No one is better at repairing heating furnaces than Wilcox Energy, so give us a call at (860) 399-6218 so we can help you repair your heating system today!
One thing is for sure: without fuel (propane or heating oil), your house will not be warm. We specialize in repairing broken furnaces so that you don't have to live day after day without any heat! If you find that you need an oil heater repair, our professional technicians will have the solution to your problem. You are one quick phone call away from talking to a contractor that is more than willing to fix your broken heating system.
HVAC Upgrade & Replacement Contractor Waterford Connecticut
Afraid that you will receive an unfair HVAC quote? We want to be able to repair your HVAC unit so that you don't need to spend more money than you have to. With time, your HVAC unit will need to be replaced and we are experts in upgrading/replacing old heating and cooling systems to more modern ones. We will make sure that when we install a new heating and cooling system in your home, you will not have to worry about calling a contractor every few months to get it repaired.
Our highly skilled technicians will give you honest, affordable, and reasonable quotes for your HVAC upgrade and replacement. Do not hesitate to give us a call at (860) 399-6218.
Waterford has a population of 19,101 and is located in New London County at: Latitude 41.35169 and Longitude -72.14683. Waterford's median income is $75,956 and the number of households is 7,839.
Waterford, CT is between East Lyme and New London. The southern edge of Waterford is bordered by the Long Island Sound. A local restaurant in Waterford is the Crown Pizza of Waterford. The atmosphere of this pizza establishment is cozy and comfortable. It is a great place to take kids for a quick bite. They are known for their great service and delicious pizza. On the westside of Waterford and at the mouth of the Niantic River is the Sunbeam Fleet – Captain John's Sport Fishing Center. This is a good place to take your family to spend a day on the water catching some fish. They have been in the business for over seventy-two years and are a family owned company. Their goal is to make sure that everyone has a fun and memorable time out on the water in the Long Island Sound. At the southernmost tip of Waterford is the Harkness Memorial State Park. This state park is perfect for family picnics and strolls through gardens. On this 230 acre property, you can find yourself touring a mansion built in 1906 while taking in the views from the Long Island Sound.
Areas Of Interest In Waterford
Wilcox Energy
1179 Boston Post Rd
Westbrook, CT 06498
(860) 399-6218
We service all of Waterford, CT including the following zipcode(s): 06375, 06385, 06386

Local Reviews
for Waterford, CT
Wilcox Energy
Rated
5.0
out of 5 stars based on
6
customer reviews
---
Great service
Locarno

-

Waterford

,

CT

06333



Jared was punctual, professional, personable and knowledgeable. He clearly explained why and what needed to be done. We would highly recommend Jared.
---
Gained a customer for life!
Alexandra

-

Waterford

,

CT

06385



I saw that Wilcox had so many 5 star reviews online, and now I know why. We moved into a new house with propane heat (new to us) and made a mistake reading our gage when we moved in and ended up running out of propane late on Friday. Wilcox not only came and filled our tank, making sure we had heat for the upcoming cold weekend, but the driver (Bill) couldn't have been nicer and happily showed us what to look for to avoid running out of propane in the future. Julie in the office is always pleasant and friendly to speak with. Not only did Wilcox help us when we were in a mess of our own making, they did so without making us feel like complete dummies and were kind in the entire process. We are customers for life!!!
---
Excellent service
Karen

-

Waterford

,

CT

06385



Kurtis did a WONDERFUL JOB today servicing our furnace and answering questions. He was punctual, knowledgeable and tidy. In addition, he was very kind, thoughtful and friendly and we would love to have him again!
---
On time efficiengt service
James

-

Waterford

,

CT

06385



---
New Zone and Toe Kick Heater
Tony

-

Waterford

,

CT

06385



From the start working on a quote with Matt and on into the installation with Loren their flexibility and understanding worked great in this unique space where we are putting a tow kick heater into a nonexistent cabinet. Everything was put in neatly, squared up, and fastened security, but still allowed for flexibility to move the toe hick heater when finishing up the toe kick area. I'm terrible at names but there was a second person on the installation who should also be mentioned as doing a great job.
---
My Mitsubishi system was professionally installed by a great team!
Carl

-

Waterford

,

CT

06385



Vidal, Roy and Avery are clearly talented installers and an asset to Wilcox Energy. They worked like a well oiled machine. It was a pleasure to have them in my home. They were very engaging.
---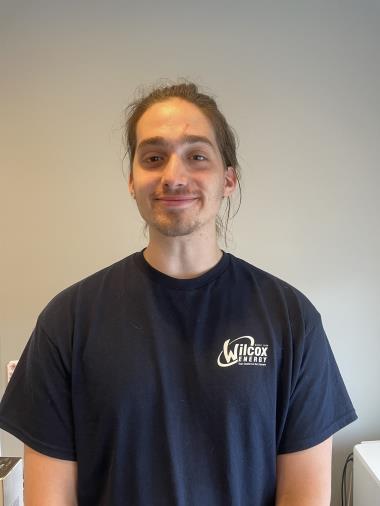 Matthew O.
Mitsubishi Heat Pump Tuneup
Near

Mullen Hill Rd,

Waterford

,

CT

06385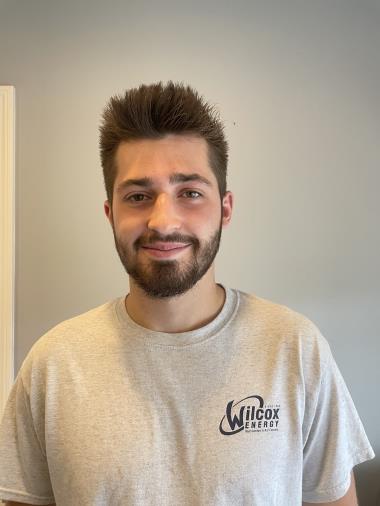 Jared Z.
Ac service call. Clogged drain
Near

Upper Pattagansett Rd,

Waterford

,

CT

06333
Julie V.
Customer ran out of propane on Friday evening. We made an emergency delivery and got their heat back up and running for the weekend.
Near

Longview Ave,

Waterford

,

CT

06385
Julie V.
Customer ran out of propane on Friday evening. We made an emergency delivery and got their heat back up and running for the weekend.
Near

Longview Ave,

Waterford

,

CT

06385
Kurtis I.
Burnham boiler
Near

Cross Rd,

Waterford

,

CT

06385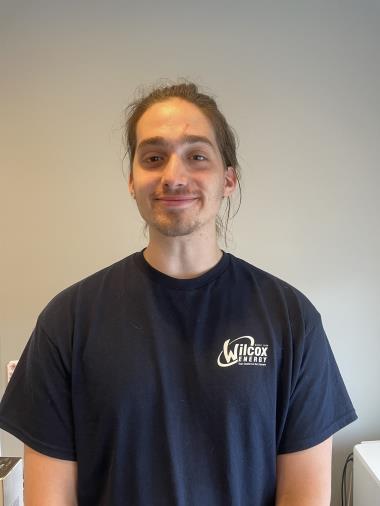 Matthew O.
Gibson A/C tuneup
Near

Gallup Ln,

Waterford

,

CT

06385
Loren B.
Kick space heater installation
Near

Pamela Way,

Waterford

,

CT

06385
Roy G.
Replace blower motor on oil fired furnace
Near

Pepperbox Rd,

Waterford

,

CT

06385
Steve H.
Propane tanks ready for inspection - in a flood zone
Near

Shore Rd,

Waterford

,

CT

06385