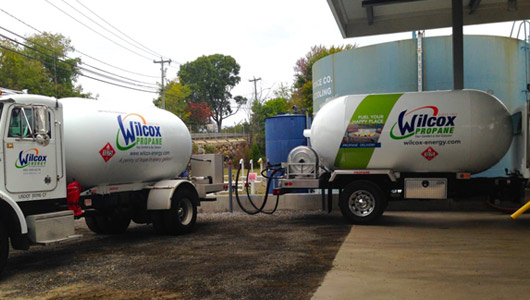 Your local choice for Bioheat® Heating Oil & Propane Delivery and Service In Clinton, CT
Trusted, Reliable Fuel Delivery.
Call to get started with your next propane or oil delivery now:
If you live in Clinton CT, then Wilcox Energy is your local choice for a reliable and professional heating oil delivery and propane company. At Wilcox Energy, we are committed to keeping you comfortable all year round. We deliver fuel and provide 24 hour emergency service to homes and businesses along the CT shoreline and lower river valley. Plus, we don't just work here. We live and raise our families within the towns we service too! We pride ourselves on being local. Experience the Wilcox difference today.
Whether you enjoy your summers here or live here year round, Wilcox Energy has a plan for your heating and cooling needs.  Our budget payment plans can be personalized to accommodate your energy needs, and we will provide the services you need in affordably and professionally.
If Clinton is not your primary residence, we provide solutions for monitoring the temperature in your home when you are away. Manage your temperature with a wi-fi thermostat or get a call alert if the temperature in your home drops, and call us if you need emergency service.
Want to learn more about Bioheat Heating Oil & Propane Delivery and Service in Clinton, CT?
• Bioheat® Heating Oil. Learn more about the benefits of Bioheat here
• Propane installation, delivery and service
• We offer pricing and payment options to fit your needs
• Heating and air conditioning installation and service
• 24-hour emergency service
*In Guilford and East Haddam, we serve only homes located within a 20-mile radius of our office.
Contact us today to experience the Wilcox Energy difference.